Course Description
CCENT ICND1 100-105 training from Master of Project Academy is designed to ensure that you clear the CCENT ICND1 100-105 exam in the first attempt. Our hands-on training approach, entrusted by 30,000+ learners, will help you to imbibe the workings of the CCENT ICND1 100-105 Certification Exam Content as prescribed by Cisco®. We guarantee that you will walk away with all the preparation and confidence you need to conquer the exam and earn the CCENT ICND1 100-105 certification.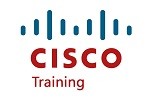 ---
Features
90+ Lectures
12+ Hours
Lifetime Access option
100% Online & Self-Paced
30 day money back guarantee!
Course Completion Certificate
---
What am I going to get from this course?
After completion of this course, students will be prepared and able to pass the CCENT 100-105 or ICND1 certification exam.
Once a student completes this course, he/she will be able to implement the topics learned herein and apply it to real world scenarios.
Completion of this course and passing the certification exam will allow students to move on to any other Cisco certification.
---
What is the target audience?

CCENT certification is an essential professional requirement in networking roles across industries. This certification is most suited for:
Anyone interested in a Networking career, should take this course.
Anyone that wants and/or needs Cisco's new CCENT certification.
Anyone with the desire to become a Network Engineer
Anyone that wants to brush up on the new Cisco topics for the CCENT exam.
Anyone that needs to implement the new Cisco topics in the real world.
Students should be aware that the CCENT and/or ICND1 (100-105) is the very first certification needed to advance to any other Cisco exam.
---
More
This course will take the student from A to Z to prepare and pass Cisco's newest CCENT or ICND1 (100-105) certification exam.
It was produced in a simplistic, easy to comprehend manner in order to maximize the students ability to digest, implement and execute the topics; not only in a test environment, but also in real world scenarios.
Please note that the CCENT certification is the first certification needed to advance to other certification within Cisco's CCNA track.
This means that students need to pass the CCENT to continue any other CCNA certification within Cisco. Unless the student is taking Cisco's composite exam.
Please read the "Course Goals" and "Basics" outlined herein, to understand what you should expect of this course and what you are expected to do and have before beginning this course.
The CCENT 100-105 course was produced in a very unorthodox and relaxed manner in order to drill in the topics that Cisco requires to meet their criteria and prepare to pass the certification exam.
This course will meet and exceed your expectations as a Network student and/or IT Professional.