Course Description
Cisco CCNA Hex to Decimal in 30 Seconds! training from Master of Project Academy is designed to ensure that you clear and conquer the HEX to Decimal conversion concept. Our hands-on training approach, entrusted by 50,000+ learners, will help you to imbibe the workings of the CCNA Certification Exam Content as prescribed by Cisco®. We guarantee that you will walk away with all the preparation and confidence you need to conquer the CCNA Hex to Decimal conversion concept and clear the CCNA certification.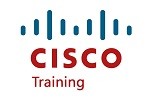 ---
Features
20+ Lectures
1+ Hours
Lifetime Access option
100% Online & Self Paced
30 day money back guarantee!
Course Completion Certificate
---
What am I going to get from this course?
Once you complete this course, you will learn the Hex to Decimal conversion concept that appears in Cisco CCNA certification exam.
If you need to be knowledgeable in Networking, then this is the course for you!
---
What is the target audience?

CCNA certification is an essential professional requirement in networking roles across industries. CCNA Hex to Decimal is a must-to-know concept for IT Network Professionals. This certification is most suited for:
This course was prepared for those that need to pass the CCNA certification exam
Students that are currently in College or University for Networking of Computer Science degrees
Anyone that wants to advance their career into Networking
Employees that need to get the CCNA certification to maintain their relevance in their job
---
More
This course is over 60 minutes long and will give you the knowledge and understanding of how to convert hex to decimal, decimal to hex and binary to hex or decimal.
You will become familiar with the format of hexadecimal numbers, their use and their bit values. This course is mostly lecture based using a whiteboard. This method will make you feel like you are sitting in a classroom environment.
Handouts will be available for students to facilitate learning and practice.
This course will help you in becoming comfortable with, not only conversions, but it will also help you in preparing for the CCNA certification and Computer Science Degrees; not to mention the fact that for those that are already working in the field, it will help you in calculating the conversions without a calculator. This method should expedite the way you convert in order to make you faster, better and stronger.
(Please always check the ANNOUNCEMENTS section for new updates and events, since I am always letting you guys know of my newest and latest endeavors!)