Course Description
MPLS Fundamentals: Cisco CCNP & Real World training from Master of Project Academy is designed to ensure that you clear and conquer the MPLS concept of Networking. Our hands-on training approach, entrusted by 50,000+ learners, will help you to imbibe the workings of the CCNP Certification Exam Content as prescribed by Cisco®. We guarantee that you will walk away with all the preparation and confidence you need to conquer the MPLS concept and clear the CCNP certification.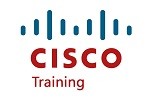 ---
Features
20+ Lectures
4+ Hours
Lifetime Access option
100% Online & Self Paced
30 day money back guarantee!
Course Completion Certificate
---
What am I going to get from this course?
Once you complete this course, you will learn the MPLS Fundamentals concept that appears in Cisco CCNP certification exam.
If you need to be knowledgeable in Networking, then this is the course for you!
---
What is the target audience?

CCNP certification is a higher level professional requirement in networking roles across industries. CCNP MPLS Fundamentals is a must-to-know concept for Senior IT Network Professionals. This course is most suited for:
This course was prepared for those that need to pass the CCNP certification exam
Students that are currently in College or University for Networking of Computer Science degrees
Anyone that wants to advance their career into Networking
Employees that need to get the CCNP certification to maintain their relevance in their job
---
More
In this course we will cover all the fundamentals of MPLS. We will be discussing why MPLS was implemented, the terminology used in an MPLS environment, the configurations used in MPLS, concentrating in using Layer 3 VPNs.
We will discuss the LDP protocol, what labels are and how they get forward it to other LDR Routers. Using the hands on lab we will get to see how these labels get forwarded and we will be configuring multiple IGP routing protocols along with BGP to get information across our network.
We will be creating multiple types of VPNs and through the use for Route Targets and Route Reflectors, we'll demonstrate how packets can be manipulated in a particular direction.
We will definitely be creating Provider Edge routers Customer Edge Routers and have customers within the same company communicate with each other and different companies also be able to communicate with each other through VPN.
We will also learn how to create VRF's in order to make all this possible, as well as understand the CEF, LFIB, LRIB and much more tables in order to troubleshoot MPLS.