With the evolution of information age, the whole world is connected. You can find a freelancer from India while your business in US. Or you can get the opinion of a colleague in a different country if you are working a multinational company. With the emerging connectivity of business networking, creating your own business network, improving and growing your business network became a critical issue.
In this post, we will give you 10 Best Business Networking Tips.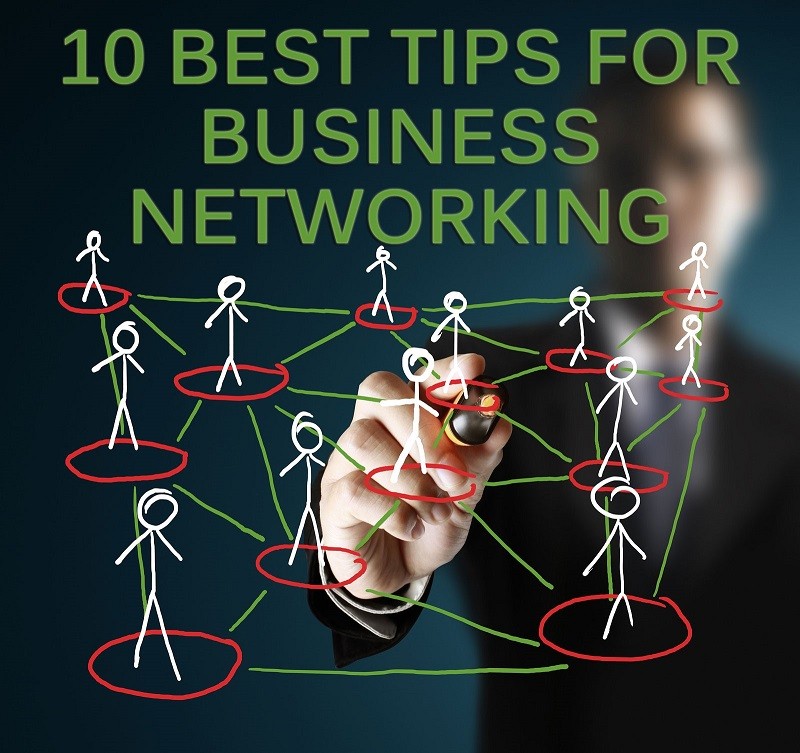 10 Best Business Networking Tips

What is business networking? Why business networking is important? What are the best tips and techniques for building a great professional network? In this blog post, we are going to answer these questions and also list the 10 best tips for business networking.
The simple definition of business networking is making connections and building relationships with people in order to grow your business. It can be done face to face in specific networking events, it can also be done via referrals or of course, with the help of business networking websites. The main advantage of business networking is to develop business opportunities with a low cost method. It can be helpful for growing your business and also improving your career. When you reach the right people, business networking can become a mutually beneficial relationship for both of you.
Business networking is important for everyone who wants to achieve more in professional life, so what are the best practices for building a great business network?
Business networking tip #1: Prepare a good introduction speech
The main idea of business networking is introducing yourself to others. One of the best tips for business networking is to prepare yourself an 'elevator speech' which shouldn't last too long but it should also include all the important details about your business or your current career.
Business networking tip #2: Define your objectives
There are different objectives and methods of business networking. First you should decide what your objective is. What kind of help would you require and from which kind of people? Do you want to increase sales, connect with some potential colleagues or partners, meet the successful people of your sector, getting fresh ideas? When you define your business networking objective, you can easily choose the right method for you.
Business networking tip #3: Choose your methods wisely
Most of us are office workers, it means we don't have plenty of time to meet with new people. That's why you should choose the method of business networking according to your conditions. If you have more free time, you can join a volunteering organization. If you want to improve your skills while meeting new people, you should join the summits or workshops related to your sector. If you think you can't spare much time for business networking, you can reinforce your online presence by being active in the relevant forums or LinkedIn groups.
Business networking tip #4: Ask open ended questions
When you are meeting new people in a business networking event, prepare some open ended questions instead of ones which could be answered just with a simple yes or no. This will help you to deepen the conversation and get more ideas or information from the others. This will also lead to more productive connections, because both parties will know what they can or cannot get from each other. These questions doesn't have to be complex ones, for instance a question like "What is the reason that brings you to this event?" can open up new discussions. Another best tip for business networking is to listen carefully when people are talking and show genuine interest in what they are telling you.
Business networking tip #5: Show why you're different
During a usual networking event, you meet many people in a short time. Think about what makes you remember some of them really well. If you want to be one of those people, you should find a way to differentiate yourself. This doesn't mean you should become someone different than you truly are. You should stay genuine but also you have to be able to shine with your best qualities and skills. Also don't forget to adopt a positive and friendly manner, this sincere approach will be remembered for a long while.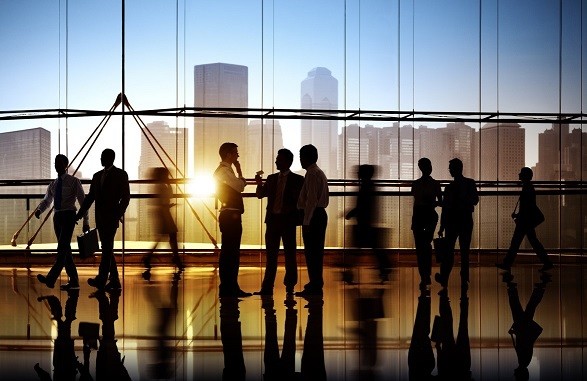 Business networking tip #6: Be passionate about what you are doing
If you are talking about your business not enthusiastically enough, you can be almost sure that your business networking efforts will be wasted. Because if you don't seem passionate, your chances to impress the others will decrease. In a business networking event, you must show your enthusiasm and passion about what your company or you are doing. Don't forget to share other people's passion either, this behavior will help you to strengthen your potential relationship.
Business networking tip #7: Don't be too quick to sell
Don't forget that you are doing business networking for making connections. That doesn't mean closing a sale immediately but building a long term relationship. So try to tell about your business impressively but don't push people towards whatever your objective is. With this kind of result oriented approach, you may look like a self-seeker. On the other hand, if you prove yourself to be a beneficial business partner or just an enjoyable company, you will be stepping on the right path leading you to your objective.
Business networking tip #8: Be helpful
We said that business networking is a special form of relationship, from which both sides mutually benefit. Always keep in mind that you should be helpful to others in order to get help from them. For example, give them the ideas they require, share your expertise with them or try to connect them with other people if they need. In a business networking event you aren't the only one seeking for rewarding relationships, you should show your cooperative side as well.
Business networking tip #9: Be a trustful connection
When you build connections with the people you meet during business networking, they must trust you as a valuable contact. You should remember to build a good reputation by staying loyal to your commitments and being reliable. If you can be a trustful contact for someone, your relationship will grow stronger and both of you will profit from it. On the other hand if you can't keep your promises, it would harm your trustfulness and reputation.
Business networking tip #10: Don't forget to follow up
It's always nice to meet new people, but keep in mind that business networking is only the beginning. If you really want to take advantage of your efforts, you mustn't forget to follow up after making new connections. You can simply connect with them via social media websites, such as LinkedIn, or send them an e-mail about a matter that you have discussed over. Don't forget, business networking doesn't only mean swiping business cards!
So the business networking is an important method of growing your business or advancing in your personal career path. You can see business networking as a project, starting with a plan, an objective and aiming a certain result. If you practice business networking in a right way, you will experience the ideal results within the shortest time.
Follow us to get latest news about IT & Business World and Certification Exams
Did you see our FREE courses?
Did you take a look at our Certification Courses?
Do you want to earn money just by sharing this article? Learn How