You should have heard a lot about project management? We are working in several projects through our professional life. But have you ever thought what is project management? What are the basics of project management? What are the knowledge areas of the project management?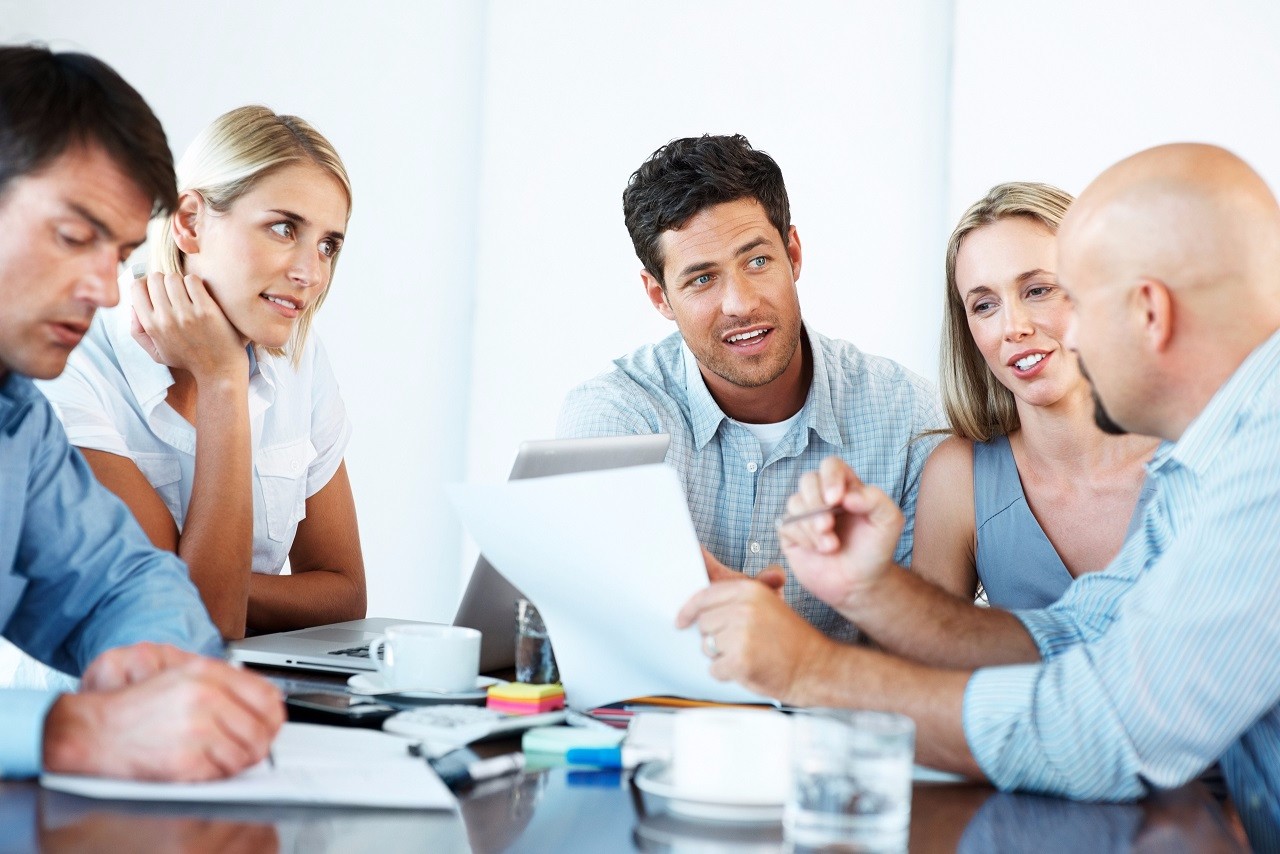 In this article, we will go over the project management details and project management knowledge areas.
What is Project Management?
Project management is the application of knowledge, skills, tools and techniques to project activities to meet the project requirements. There is a scope of a work that needs to be done, a timeline that the customer expects it to finish and of course there will be quality requirements. Briefly, project management ensures that the scope of the required work is delivered on time as per the quality requirements.
Project Management profession is growing rapidly in recent years. Most of the re-known employers seek project management certification, such as PMP Certification, for their project management profession vacancies. Main reason of this is the competition in the market. Because the faster you deliver, the better you take the position. The cheaper you produce, the more competitive your product will be. And project management mainly aims to deliver a scope on time, on budget and with agreed quality. This is why project management is a growing profession in recent years.
Project Management follows a systematic process. For each topic and area, project management has processes that have inputs, tools and techniques and outputs. These ensure to deliver successful results respectively.
All Project Management Processes belong to 5 major process groups. These are: initiating, planning, executing, monitoring and controlling and closing respectively.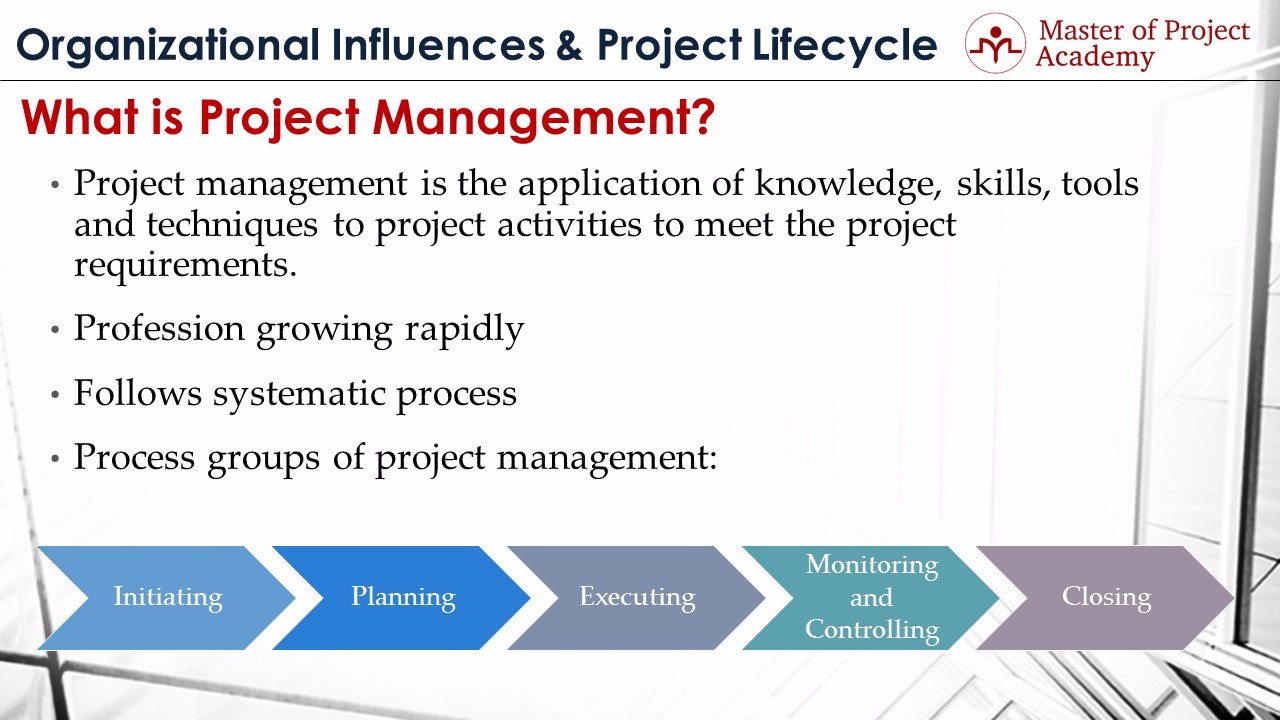 Project Management Knowledge Areas
Process of project management belong to the knowledge areas. There are 10 knowledge areas in project management. These are:
1- Integration Management. Integration management knowledge area mainly aims to control all processes and cohesive execution of the project in accordance with all project management processes.
2- Scope Management. Scope Management knowledge area mainly aims to define the boundaries of the work that will be delivered in the project and helps to protect this scope till end of the project.
3- Time Management. Time Management knowledge area mainly aims to complete the project on time.
4- Cost Management. Cost Management knowledge area targets to deliver agreed scope based on the planned budget.
5- Quality Management. Quality management knowledge area helps to ensure that the project meets its quality requirements.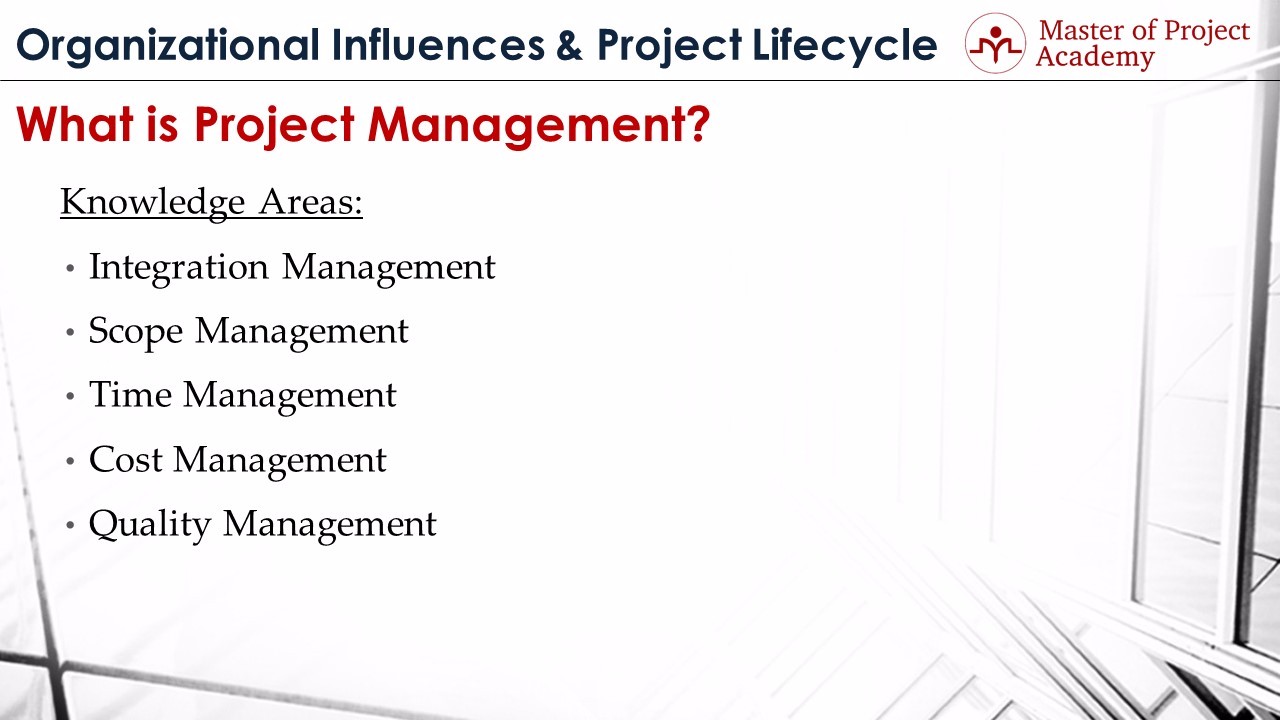 6- Human Resource Management. Human Resource Management knowledge area mainly aims to manage people resources of a project. Conflict resolution, staff planning, coaching etc. are all done under human resource management.
7- Risk Management. Risk Management knowledge area ensures to keep the up to date status of risks and their response strategies if those risks occur. Main objective of the risk management is being prepared for the unexpected situations during project.
8- Procurement Management. Projects require purchasing or leasing of tools, equipment, resources or people. And this is under control of procurement management knowledge area.
9- Communications Management. There will be several project stakeholders in a project. And there will be several communication channels between these project stakeholders. Communications Management knowledge area will ensure healthy and relevant information will be distributed to relevant project stakeholders each time.
10- Stakeholder Management. People, groups or institutions that might be affected positively or negatively from the outcome of the project are stakeholders. And stakeholder management aims to treat each stakeholder accordingly to meet the balance of stakeholder requirements in a project.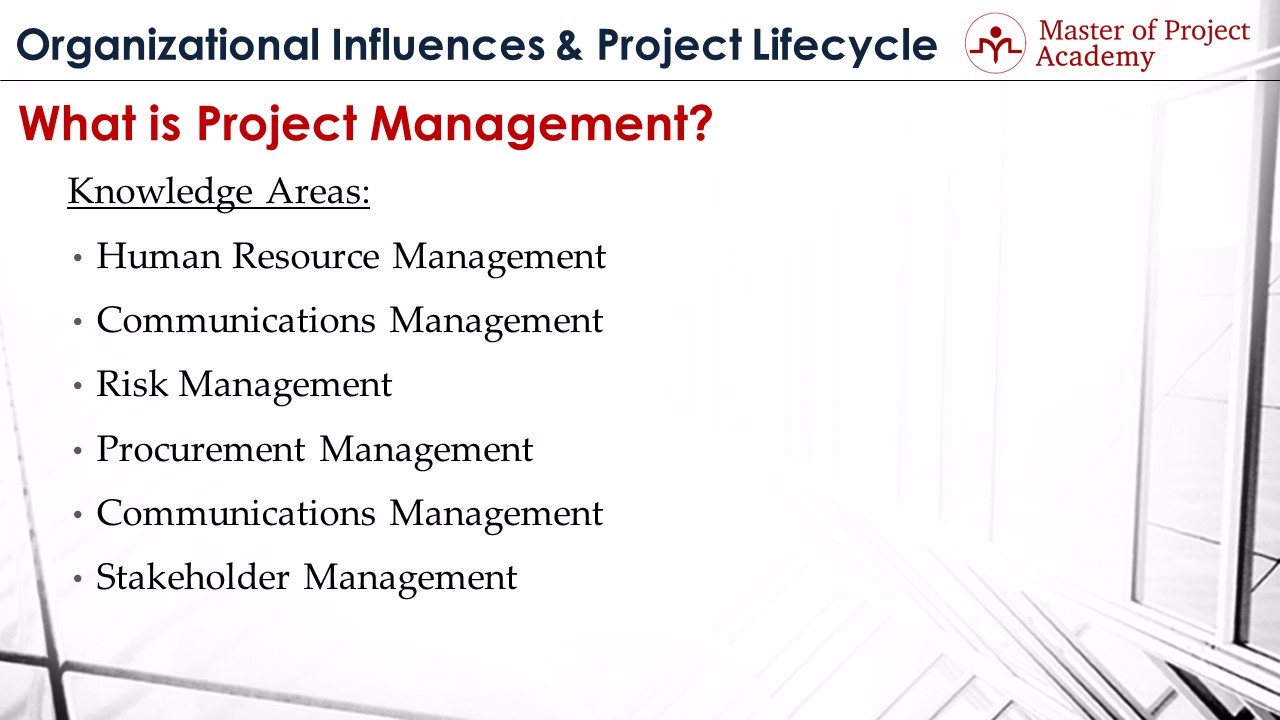 We have seen what the project management is in this article. Why do we need project management?
Follow us to get latest news about IT & Business World and Certification Exams
Did you see our FREE courses?
Did you take a look at our Certification Courses?
Do you want to earn money just by sharing this article? Learn How