Resume writing is a very important skill that every professional must get. Resume writing might be a challenge especially if you are a new graduate. Resumes show snapshot of our professional life and based on statistics, due to increasing number of applications for a position, employers look around only 30-40 seconds to a resume, and 50-60% of the resume evaluating people give their decision in this 30-40 seconds.
Therefore, resume writing is a crucial factor to pass prescreening stages of employers. In this article, we will go through top 7 resume writing tips. These resume writing tips will help you to prepare an attractive resume.
Top 7 Resume Writing Tips: How To Write The Best Resume
During the challenging period of job hunting, your resume is the first point of contact with the recruiter. If you do not succeed to catch the eye of an employer with your resume, your chances of taking the job vanish in the thin air, because even if you are actually a good candidate, you would not probably be invited for an interview.
The resume is a really important element of the job search and there are tips for writing an effective resume. How to write a resume to make yourself stand out from other applicants? What are the best tips for writing a resume? How to build a good resume to catch the attention of the hiring managers?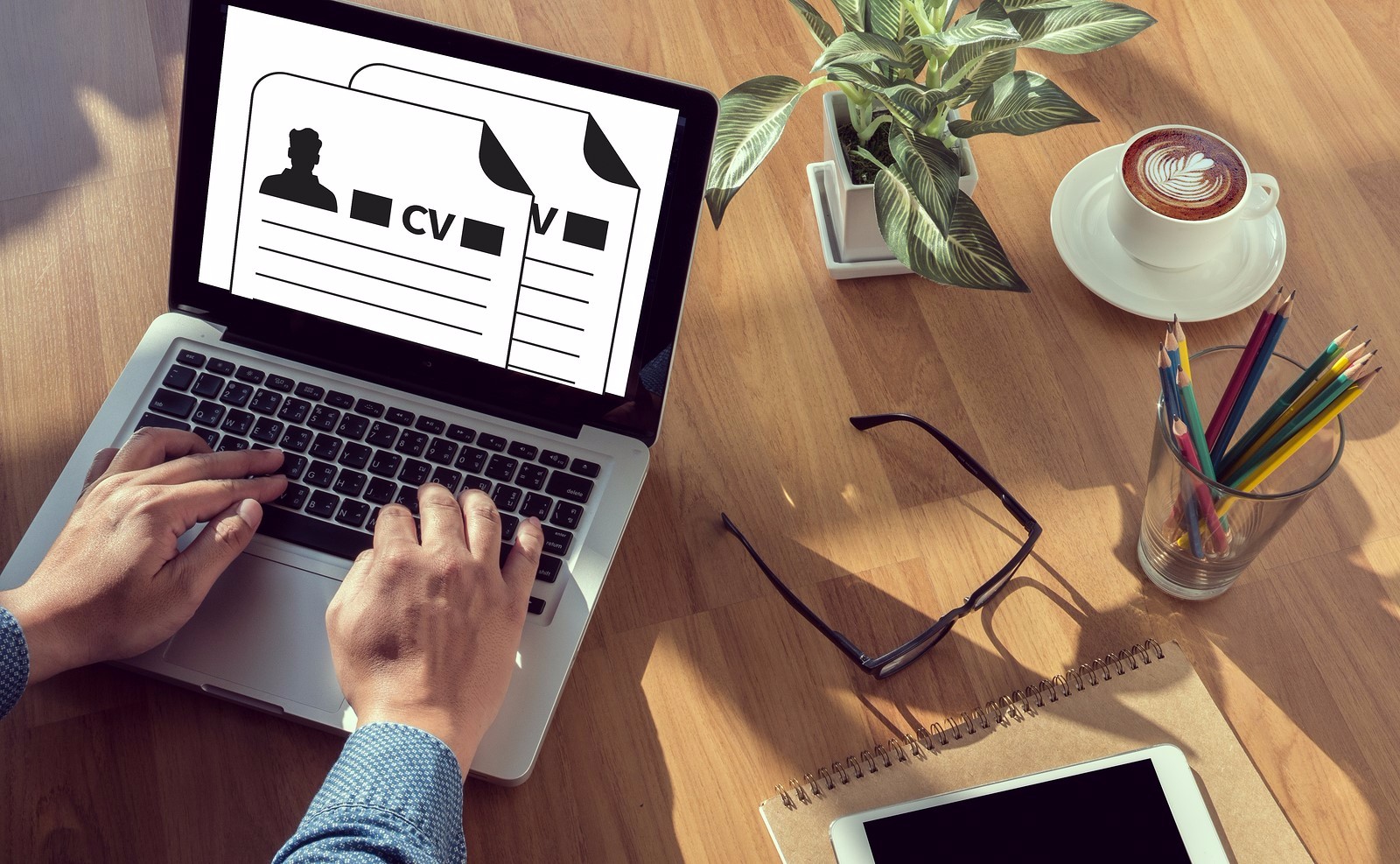 Firstly, you have to consider that your resume is not a document in which you state your professional biography. You should think your resume as a self marketing tool instead. Writing a good resume requires a good planning and some effort. When you're writing the resume, you should take into account the recent resume trends as well. Even if you are not looking for a new job, your resume should always be ready and at your disposal.
Let's begin on exploring the top 7 resume writing tips:
Resume writing tip #1: Remember the 6 seconds rule
A recently published study shows that the recruiters spend only 6 seconds to take a first look into a resume. We can not really blame them if we consider they are receiving dozens of resumes each day. So the first rule of writing a good resume is to keep it short and to the point. Experts state that an ideal resume should not be longer than one page (if you're not a person with 20 years of experience of course).
Resume writing tip #2: Organize your resume according to your focus
Most of the resumes have a reverse chronological order which states the current or the latest position first in the work experience section. While this is not a wrong approach, it should be changed in some cases. Another type of a resume called a functional resume, this type begins with your experiences and skills, not with your work history. This is the ideal type, if you're applying to a position which is not related to your work experience but to your skills. It's also common to combine both types or even use a non-traditionnal resume. One of the best tips for writing a resume is to try thinking as the recruiter. Which kind of achievements or experiences the recruiter would like to see for this position? On which part of your resume you should focus more in order to get an interview opportunity?
Prioritize the most important parts according to the application. Updating your resume when you're applying to different position is the ideal thing to do.
Resume writing tip #3: Build an Easy to Read Resume
Remember the 6 seconds rule? Many of the recruiters are just scanning the resumes in order to decide if it's worth reading more thoroughly. After choosing your focus and your type of the resume, now it's time to think about the general template. Go with a simple font, write the headings with capital letters and highlight most important points of your career with bold. This would help the recruiter to pick out your relevant experiences and/or accomplishments easily. Avoid writing full sentences or long paragraphs. The best tip for writing a resume is using bullet points in the work history section.
Resume writing tip #4: Use Supporting Facts
While stating your work experience, you should give solid proofs for your achievements. Numbers will give more credibility to your resume, especially if you are working in a position such as project management, sales or engineering. The recruiters would like to understand how helpful you can be for the company. So instead of writing only a general description of your position, add some details as well. For instance how did you manage to solve a particular problem or in what percentage did the sales of the company grow while you were responsible.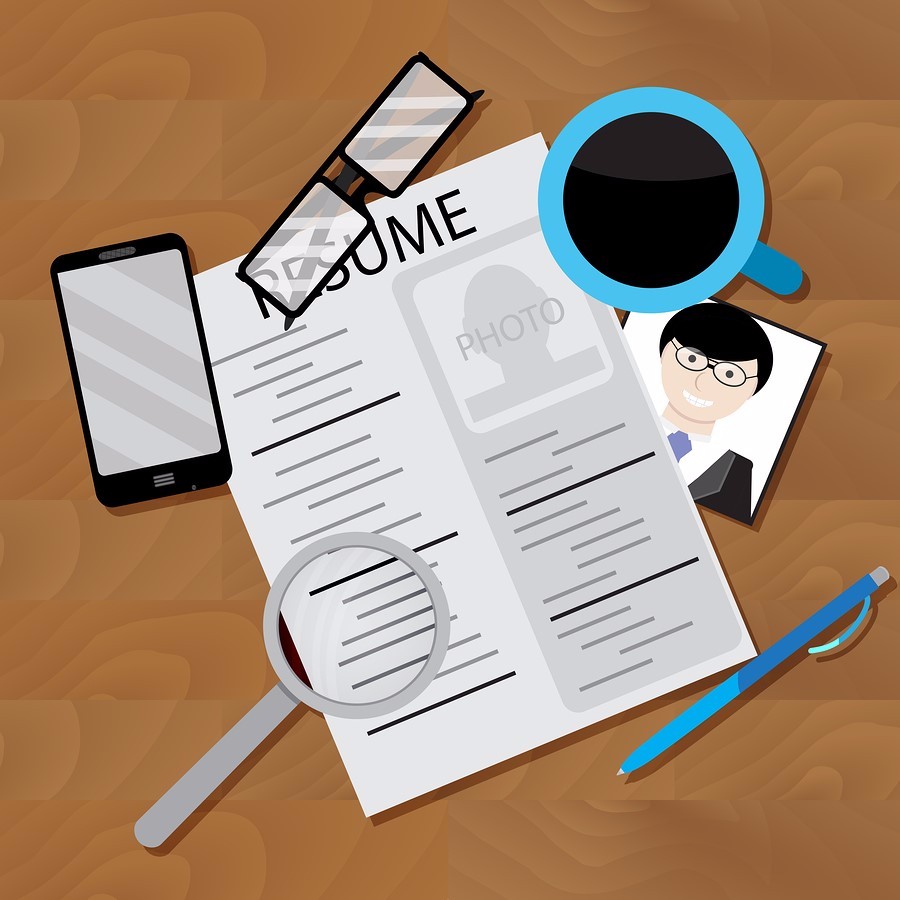 Resume writing tip #5: Make Your Resume Visually Appealing
While building an easy to read resume, you should also think about the design itself. It's especially a good resume writing tip for creative people. If you're working in the creative field you may also consider creating a non-traditional resume. It's become a common way to create a whole resume with info-graphics and there are many template examples you can find online. If you're not working in the creative field, you can still spice up your resume with a few graphics or charts. You can also use different colors than black and white in the headings.
Resume writing tip #6: Avoid the Cliches
"Goal oriented", "Great team player", "Excellent communication skills", this kind of fancy phrases mean nothing to the recruitment managers. So when you are writing your resume avoid this type of 'filling' words and try to focus on the facts. You have almost one page to express yourself and these expressions will decrease your chances to get the interview. Another tip for writing a resume is getting rid of "References upon request" cliche. It's like stating the obvious and a waste of precious space in a resume.
Resume writing tip #7: Do not Forget the Simple Rules
Sometimes we can get lost in the details and forget about the most simple rules. So let's walk through the simple tips for writing a resume. Firstly, you should not double but triple check your resume for the spelling and grammar errors. Secondly, you do not have to include your full address in your contact info, only the city or the ZIP code should be enough. But you can add a link to your LinkedIn profile. Do not forget that your business network matters, so if you have mutual connections with the hiring manager you may be one step ahead. Lastly, you should send the resume as a PDF file to avoid format incompatibilities and name the file with your name and surname. If a hiring manager receives many files named 'myresume.pdf', it's not going to be helpful for them.
Resume writing is the important beginning of a job search, thus a change in your career. So writing your resume should not be a last minute effort, right before sending an application.
So do not forget to update your resume regularly, because like your career, your resume is also improving and changing over time.
Do you have any other tips to add to our list? Please share them with us!
Follow us to get latest news about IT & Business World and Certification Exams
Did you see our FREE courses?
Did you take a look at our Certification Courses?
Do you want to earn money just by sharing this article? Learn How