IT governance departments of companies play a vital role in describing how rules, processes, and policies will be applied throughout the organization. Size and work load of an IT Governance department is generally proportional to the size of the company. What does an IT Governance department do in a company? What are the roles of IT Governance?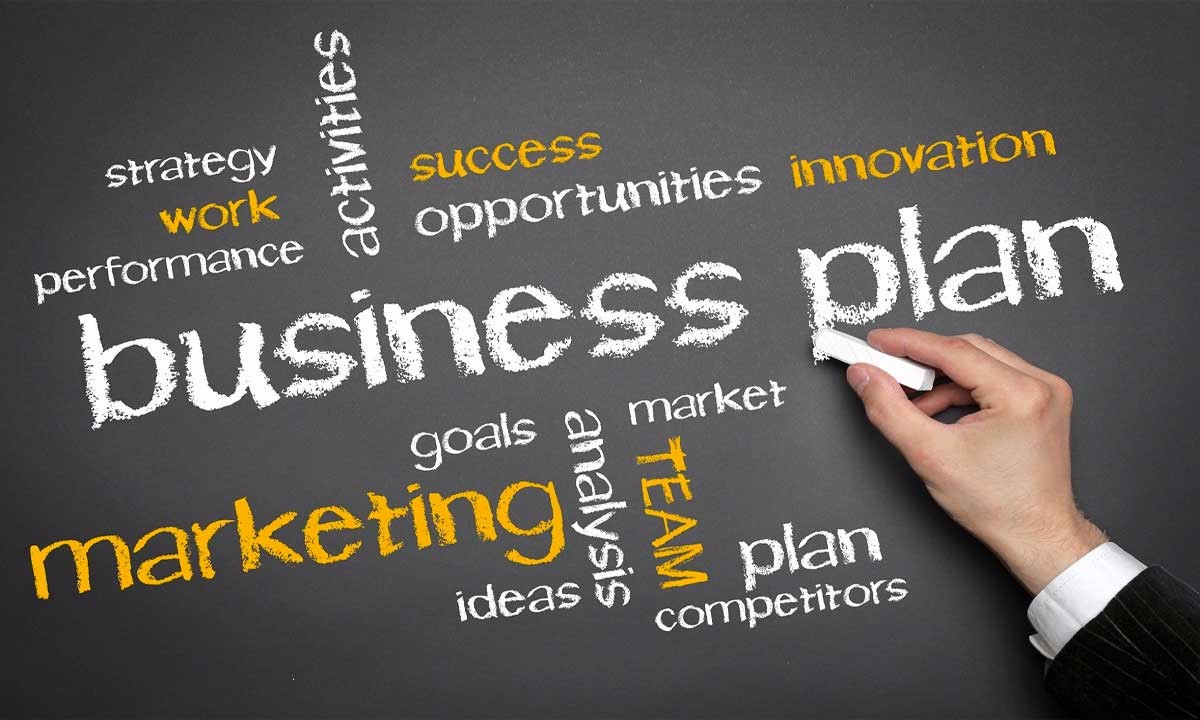 We will go through the IT Governance roles in this post.
IT Governance Roles
In one sentence, IT Governance ensures that policies and strategy are actually implemented, and that required processes correctly followed.
IT Governance actually aligns the IT and business. Business of a company might be human resources department, marketing department, sales department etc. For instance, the general business strategy of a company can be reaching the 5% of the market share in the following 3 years. Or, producing a product for a niche segment of the target audience in the market.
Main role of the IT governance is ensuring that policies and strategies are applied appropriately to reach determined business strategies.
IT Governance Roles include:
Ensuring the implementation of guidelines and strategies. Proper strategies to achieve business strategies should be developed. Under these strategies, specific guidelines to follow and achieve strategies must be planned and prepared by the IT Governance.

Ensuring the adherence to processes. If you defined and implemented processes in order to provide better value to the customers of these processes, IT governance must be the police of adherence to these processes. If any misuse or improper usage is detected by the governance, regarding corrective actions should be implemented to follow processes.
Definition of roles and responsibilities. In order to enable better and effective management, roles and responsibilities must be defined clearly by IT Governance and no room should be left for conflicts. If there are conflicts arising due to unclear roles and responsibilities, these problems and the root cause of the problem about roles and responsibilities should be resolved by the IT Governance immediately.
Measures and reports. If you cannot measure, you cannot manage. You need to be able to measure your current status and your future results as well in order to have improved results during time. Measurements should be done and reports of existing status should be produced by IT Governance in order to be considered by the management.
And finally actions for resolving all issues identified. All issues should be addressed by the IT Governance. There should not be an open issue for having a good it service management in the organization.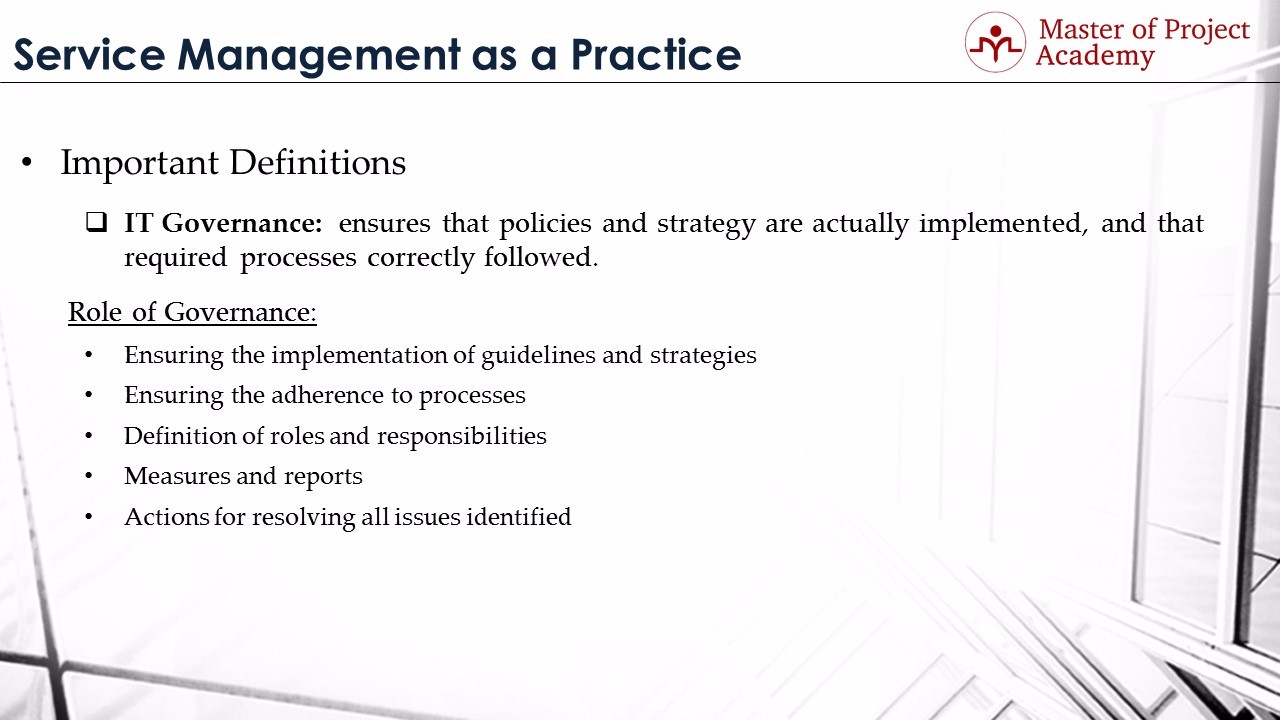 Many IT Service Management strategies fail because they only consider their own IT strategy instead of considering the existing IT governance structures. When applying a new strategy, you need to be sure that it is compliant with the existing structures and won't cause any conflict with them.
Follow us to get latest news about IT & Business World and Certification Exams
Did you see our FREE courses?
Did you take a look at our Certification Courses?
Do you want to earn money just by sharing this article? Learn How