PRINCE2 and PMP are most renowned project management certifications. What is PRINCE2 and PMP? How to opt for PRINCE2 vs PMP? What are the advantages of PRINCE2 vs PMP? We will go through detailed analysis of PRINCE2 vs PMP.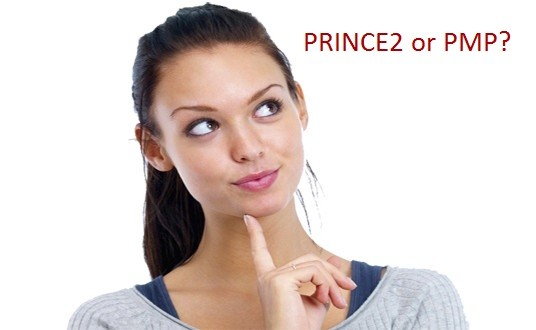 Which one should I opt for PRINCE or PRINCE2? | PRINCE2 vs PMP

It was in December 2015, when I decided to earn a certification in Project Management. I needed a project management certification to iterate my current project management knowledge, and off-course, to build a skill set. For the next few days, I was grappled with the confusion to choose between the two most prestigious project management certifications, PRINCE2 and PMP. PRINCE2 stands forProjects IN Controlled Environments and PMP stands for Project Management Professional.
Two weeks ago, one of my colleagues asked my recommendation whether he should opt for PRINCE2 or PMP.. That's when I decided to articulate my findings and help other aspirants looking for PRINCE2 vs PMP.
BASICS of PRINCE2 and PMP
Let's first see the prerequisites of PRINCE2 vs PMP, exam cost of PRINCE2 vs PMP, exam format of PRINCE2 vs PMP, and how to maintain certification on PRINCE2 and PMP.
Prerequisites of PRINCE2 vs PMP
PMP elibibility requirements, as set by Project Management Institute, for taking the PMP certification exam are as follow:
Secondary degree (high school diploma, associate's degree or the global equivalent)
7,500 hours leading and directing projects
35 hours of project management education
OR
A four-year degree
4,500 hours leading and directing projects
35 hours of project management education
PRINCE2 certification requirement: There is no prerequisites for taking PRINCE2-Foundation certification. The only recommendation is to possess project management experience and certain training.
The PRINCE2 Practitioner certification exam requires you to pass the Foundation exam.
Briefly, when we compare the eligibilty requirements of PRINCE2 vs PMP, PMP requires more prerequisites while PRINCE2 only expects you to sit and pass the exam.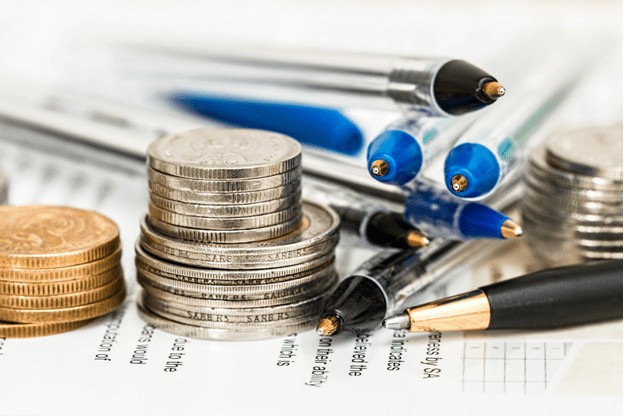 Exam Cost of PRINCE2 vs PMP
Exam cost of PMP certification: The exam cost for the PMP certification is 555USD (for Non PMI Members) and 405USD (For PMI Members). The PMI membership costs 129+10USD. Therefore, the aspirants may give the thought to join PMI before applying for the PMP certification. The exam cost may appear to be expensive, but believe me it's worth it.
Exam cost of PRINCE2 certification: The cost of the PRINCE2 exam varies across the globe. PRINCE2 aspirants are advised to check the price as per the country they are residing. Exam format of PRINCE2 vs PMP
Exam Format of PRINCE2 vs PMP
Exam format of PMP Certification: The PMP certification exam contains 200 questions and lasts for four hours. Out of 200, 25 questions are not marked, but one may never which are these 25 questions. The areas in which are tested are Project Initiation, Project Planning, Project Execution, Monitoring and Controlling, and Project Closing. A multitude of project management verticals are tested, such as Quality, Scope, Cost, Risk, and many more.
Exam format of PRINCE2 Certification:
The PRINCE2-Foundation certification exam lasts for 60 minutes and requires the PRINCE2 aspirant to battle 75 multiple choice questions. Out of these questions, 5 questions are for experiments and are not counted during the final assessment.

The Prince2 Practitioner certification exam is a scenario based exam. The PRINCE2 aspirant is tested for 9 questions with a time limit of 2.5 hours.
Maintaining your Credential PRINCE2 vs PMP
Maintaining PMP Certification:
A PMP certified requires to renew his/her PMP certification in a cycle of 3 years. One needs to earn 60 Professional Development Units (PDU) for the upkeep of the PMP certification.
Maintaining PRINCE2 Certification:

The PRINCE2 Foundation certification never expires.
However, the PRINCE2 Practitioner certification has to be revalidated after 5 years.. For revalidation of the PRINCE2 credential, the professionals will have to complete and pass the PRINCE2 re-registration examination within 3-5 years, after the successful completion of the PRINCE2 Practitioner Certification exam.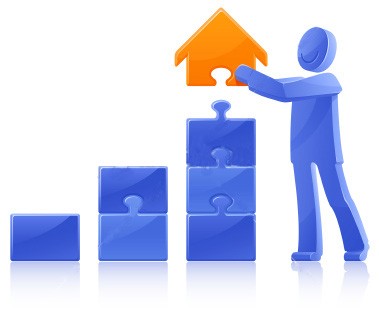 Frameworks of PRINCE2 vs PMP
The management framework for both of the certifications, PRINCE2 and PMP, are different. The approach used by these certifications are well proven as per the industry norms. The selection of one of the PRINCE2 vs PMP certification depends on the industry in which the aspirant is working. Also, the selection depends on the industry where you want to build up your career.
Both PRINCE2 and PMPcertification are equally good in value addition, although the aspects of project management followed are different.
Framework of PMP Certification:
PMP Certification, said to be the gold standard of PMI, is one of the most reputed certification in the world. Various industries uses PMP certification as a mandatory requirement for their project managers. PMI claims that becoming a PMP enables you to work in any field, and in any industry. The syllabus of the PMP certification exam covers a wide range of project management concepts, ranging from HR practices to the closure activities of the project. The competencies developed while proving your worth in the PMP certification exam will enhance one's management skill and potential. Lately, this certification has gained popularity in Asia and Europe.
Some notable features of the PMP certification are:
Framework of PRINCE2 Certification: PRINCE2, managed by APMG, is based on the processes which drives the project management methods. The methodology adopted by PRINCE2 is a systematic approach towards the delivery of the project. The PRINCE2 certification focuses on both process and project. Further, the course content for PRINCE2 elaborates clearly on project templates, processes and steps. Some notable features of the PRINCE2 certification are:
The project management framework of PRINCE2 is based on a well-laid out and standardized approach of principles. This framework could be employed on any type of project, undertaken in any industry.
The approach makes the project execution easier by subdividing the execution plan into main project plan, stage plan, and team plan.
The PRINCE2 certification framework is clear on the roles and responsibility of the project team members.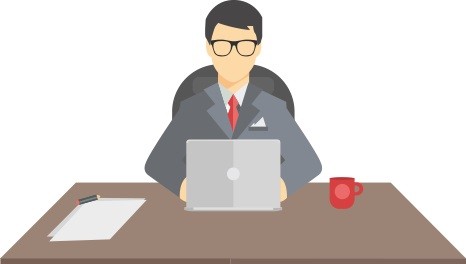 Industry requirement of PRINCE2 vs PMP
The decision of selecting PRINCE2 vs PMP certification must be based on the industrial demand. There are number of organizations which prefer PMP certification over PRINCE2 certification. Power sector, in India, is one such example. Further, this preference of the certification varies from country to country. For example, Australian Engineering industry prefers PRINCE2 certification but in Canada, PMP certification is preferred for managing an engineering driven firm. A comparison of PRINCE2 vs PMP in different countries are as following:
Country

Preference of certification

PMP over PRINCE2

PRINCE2 over PMP

India

√

USA

√

Canada

√

UK

√

Germany

√

Australia

√

√
We recommend a thorough research, in the area where the PRINCE2 or PMP certification aspirant is working, for selecting the right project management certification to invest.
Salary prospects of PRINCE2 vs PMP
Many studies and surveys have made it clear that a certified project manager earn more than as compared to a non-certified peer.
Salary prospect of PMP Certification: As per PMI's project management salary survey, the average salary of a PMP certified professional has increased from year 2015, and is further expected to rise in the next years. The median earning of PMP professionals from major countries are as follows:
| | |
| --- | --- |
| Country | Median salary (in USD) |
| Switzerland | $130,000.00 |
| Australia | $108,546.00 |
| US | $108,200.00 |
| UK | $92,221.00 |
| New Zealand | $90,442.00 |
| Germany | $87,245.00 |
| Canada | $77,562.00 |
| France | $63,533.00 |
| China | $31,610.00 |
| India | $25,840.00 |
Salary prospect of PRINCE2 certification: For PRINCE2 certified professional, as per reed.co.uk,, the average salary, in UK, is reported approximately as $62,280 (£50,000).
Therefore, it is clear that PMP certification has a better salary prospect for PMP certificationaspirants.
Summary Comparison of PRINCE2 vs PMP
The following are some of the benefits of PRINCE2 vs PMP:
Better salary: A PMP certified professional is paid better and is more employable across the globe.
Better recognition: PMP certification is more accepted across industries. Therefore, it's better to opt for a universally recognized certification.
Networking: Joining PMI provides a platform through which one gets connected to many other professional working on projects, across the globe. This opportunity is in itself a great advantage.
PRINCE2 certification has an upper hand over PMP certification in the following manner:
Most reputed in UK: If you are working in UK, or if you are planning to migrate to UK, then PRINCE2 certification is definitely the project manageement certificate for you.
Standardized approach: A standard approach is used throughout the procedure, for process and documentation, thus eliminating any confusion during the project execution.
A business driven approach: PRINCE2 certification prioritizes business case over the continuity of the project. It requires the professional to assess the alignment of the objectives of the project to that of the business. In case of any deviation found between the two objectives, the project may be ranked down in priority or even discontinued.
Exhaustive and well laid project management methodology: The body of knowledge employed by PRINCE2 certification enables the user to analyze the project from various perspectives. Thus, the viability of the successful project completion is ensured at the project selection stage. Further, the process of project execution, through PRINCE2 methodology, needs less time as many bottlenecks are removed by means of standardization.
Should you opt for both PRINCE2 and PMP?
Some people may think for opting both the PRINCE2 and PMP certifications. Well let me tell you it will be a herculean task to achieve. Further, due to the following reasons the effort might yield some drawbacks.
Varied Terminology: The two certification courses have different terminologies, which can be very confusing for many. For instance, "Project Charter" in PMP certification becomes "Project Brief" in PRINCE2 certification.
Varied Techniques: Some techniques, such as Risk categorization, differ in these certifications.
Therefore, opting for both PRINCE2 and PMP certification may not be a good idea. But, again the decision rests with the person as he is the best person to judge his environment.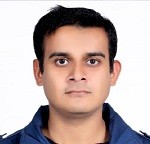 Abhijeet Singh, PMP
Abhijeet is a Mechanical engineer with 7+ years of experience in power projects. He has demonstrated abilities in procurement and system engineering.
Did you see our FREE courses?
Did you take a look at our Certification Courses?
Do you want to earn money just by sharing this article? Learn How

Review by:
Abhijeet Singh