Earning your PMP certification is a challenge. However, it does not end when you get your PMP certification. You need to retain your PMP certification with PMP PDU hours in each 3 years.
It might be tiring to find PMP PDU sources when you are at the end of your PMP CCR cycle. In this article, I described what the PMP PDU is, different PMP PDU types and different PMP PDU sources respectively.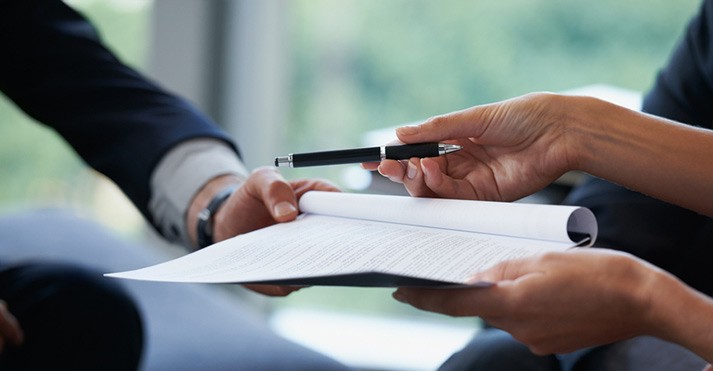 If you are trying to retain your PMP certification, this article will help you to find even FREE PMP PDU sources.

How did I Earn 60 PMP PDU? | Tips to Get PMP PDU

I got the PMP certification on April 2016. After 4 months of hard work, such as online classes, notes, and mocks, there was the moment for me. The moment of success! And for sure, this success came with a good PMP study plan.
After having a short break from every official commitment and spending a week with my family, off-course without their support this endeavor would have failed weeks before, I decided to embark on the journey to earn the 60 PMP PDUs to complete my CCR cycle.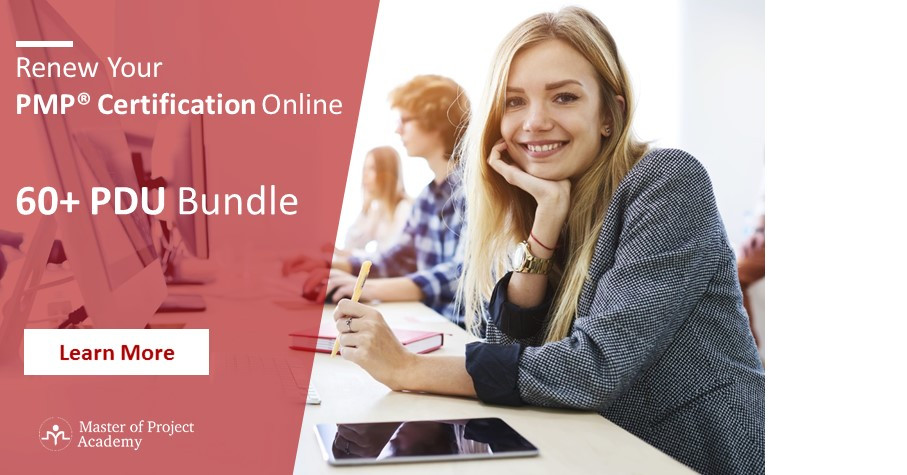 Before we begin, we must be clear about these terms, PMP PDU & CCR, and their importance in the life of a PMP certification holder. Continuing Certifications Requirements, or CCR, is the process through which a certified professional renews the hard earned PMP certificate for the cycle of 3 years. This process requires the PMP certification holder to earn 60 professional development units, or 60 PMP PDU hours, to complete the said cycle.
Furthermore, I would like to recommend to my readers that, once being PMP certified, do not wait for too long to begin the process of CCR. A friend of mine lost his PMP credential just because he waited for the last moment to start earning the PMP PDU hours.
So till now, we are clear that each PMP certification holder has to earn 60 PMP PDU hours in a three-year cycle. Now, it's time to categorize PDUs.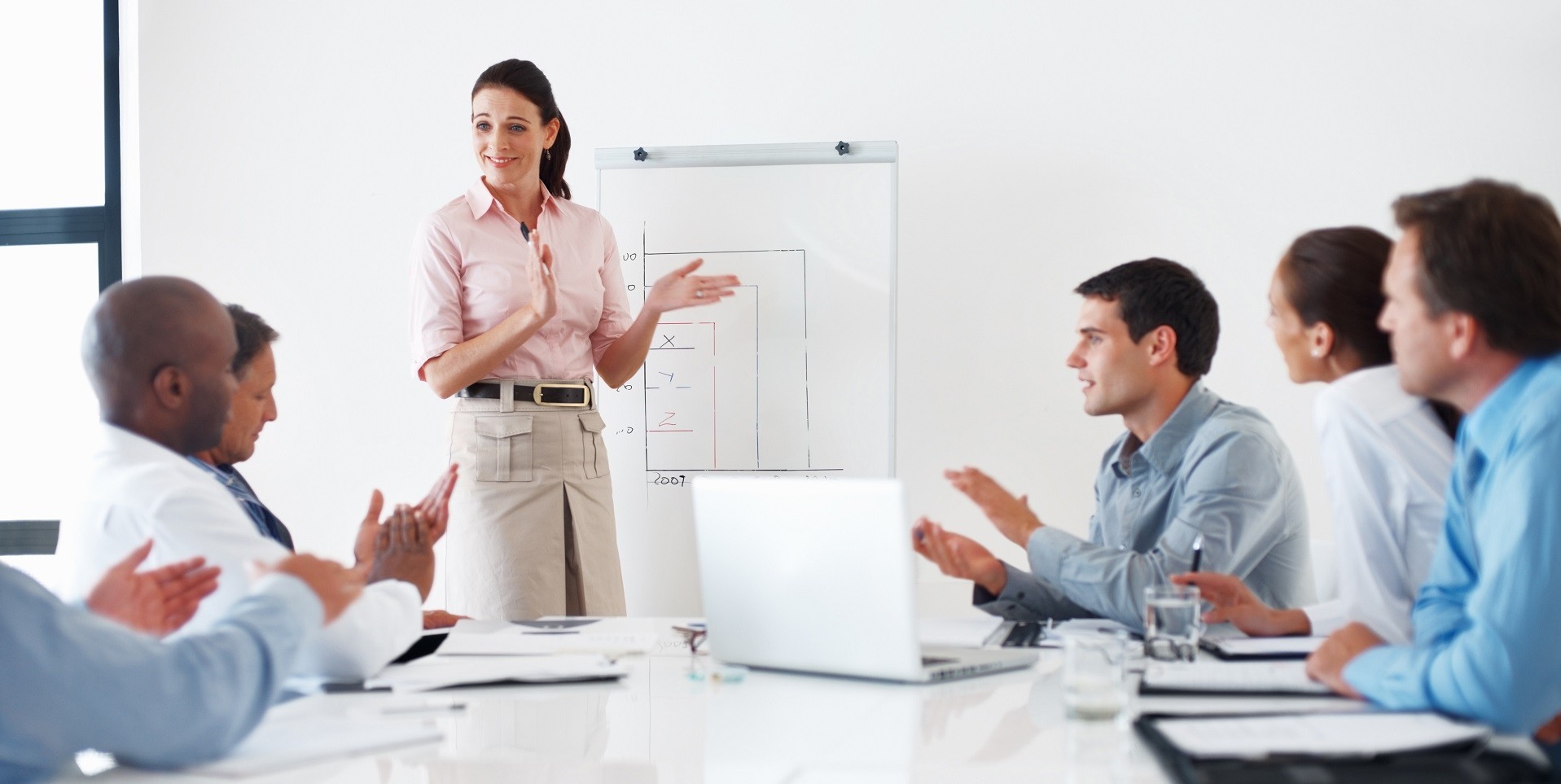 Type of PMP PDU Hours
There are three types of PMP PDU hours, listed below:
Technical PMP PDU hours: These are the PMP PDU hours which are earned against learning the core competencies of project management. These include learning the concepts of cost estimation, scheduling, scope management, risk management, and many such concepts. The range for earning technical PMP PDU hours is from 8 to 44.
Leadership PMP PDU hours: These are those PMP PDU hours which are gained by advancing on skills which are essential for working together and leading the team toward the ultimate goal. This type of PMP PDU requires working and, or learning skills like negotiation, emotional intelligence, influencing, decision making, and such other concepts. The range for earning leadership PMP PDU hours is from 8 to 44.
Strategic and business PMP PDU hours: This category of PMP PDU hours belong to the skill set which helps a manager to deliver better business outcomes. The skills constituting this segment are, but not limited to, strategic planning, market analysis, benchmarking, standardization, process control, and compliances. The range of this PMP PDU category is again, 8 to 44.
These three categories of PMP PDU hours constitute the PMI triangle.
Now the big question! How did I earn free PMP PDU hours?
First and foremost, the speed of completing the CCR cycle, which includes earning PMP PDU hours, solely depends on your pace. In my initial days, I decided to earn 1 PMP PDU every Sunday. It has been rightly said that sometimes the path is much more enticing than the outcome itself. I will recommend for setting up a timetable, how-so-ever strict or lenient, for earning the PMP PDU hours.
Sources for Earning PMP PDU Hours:
There are a number of ways to earn PMP PDU hours; I will confine myself to those methods that worked for me.
Organizational training: Once I earned the PMP certification, my HR put me through a series of 3 training, one behavioral and two technical. These trainings helped me in gaining 20 PMP PDU hours in 7 working days (in 3 different spells). Further, the technical training, which was on the subject matter of procurement, helped me in gaining a new ability and reinforced my very existence in the organization. Therefore, I would recommend to look out for these kind of trainings which not only earns the most sought after PMP PDU hours, but will also help to enlarge the roles and responsibility in the organization. Apart from these trainings, I myself went for a paid training on Risk management. However, after completing the CCR cycle, I would recommend that before going for a paid training, do check with your company's HR. Also, the skills gained from outside might not be acknowledged by your company's policies.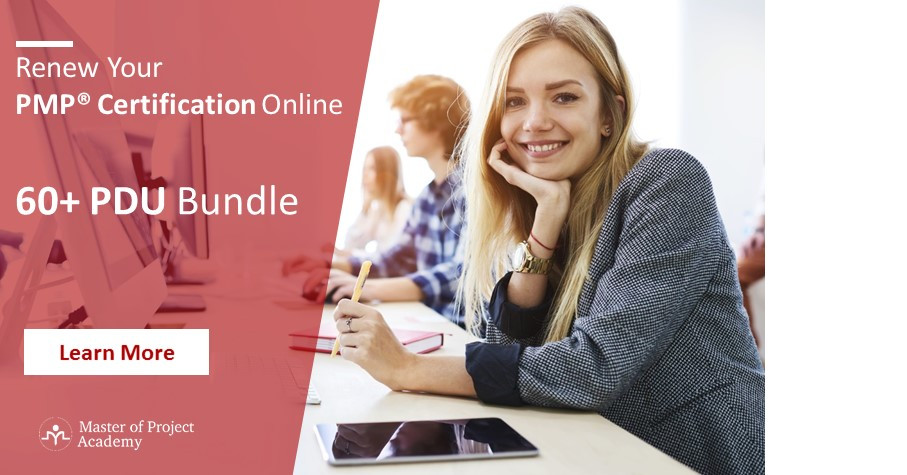 Online "Free" course - Earn FREE PMP PDU Hours: There are a number of online platforms which provide paid and free content through which one may earn PMP PDU hours. There is a number of websites that can provide free as well as paid courses. Out of these, one excellent site which I came across was Master of the Project academy. The site has a good collection of courses, free and paid, for various subjects and certifications. You can earn up to 8 PMP PDU hours for free by joining Master of Project Academy's free courses. You can enroll in their paid courses to earn more PMP PDU hours as well.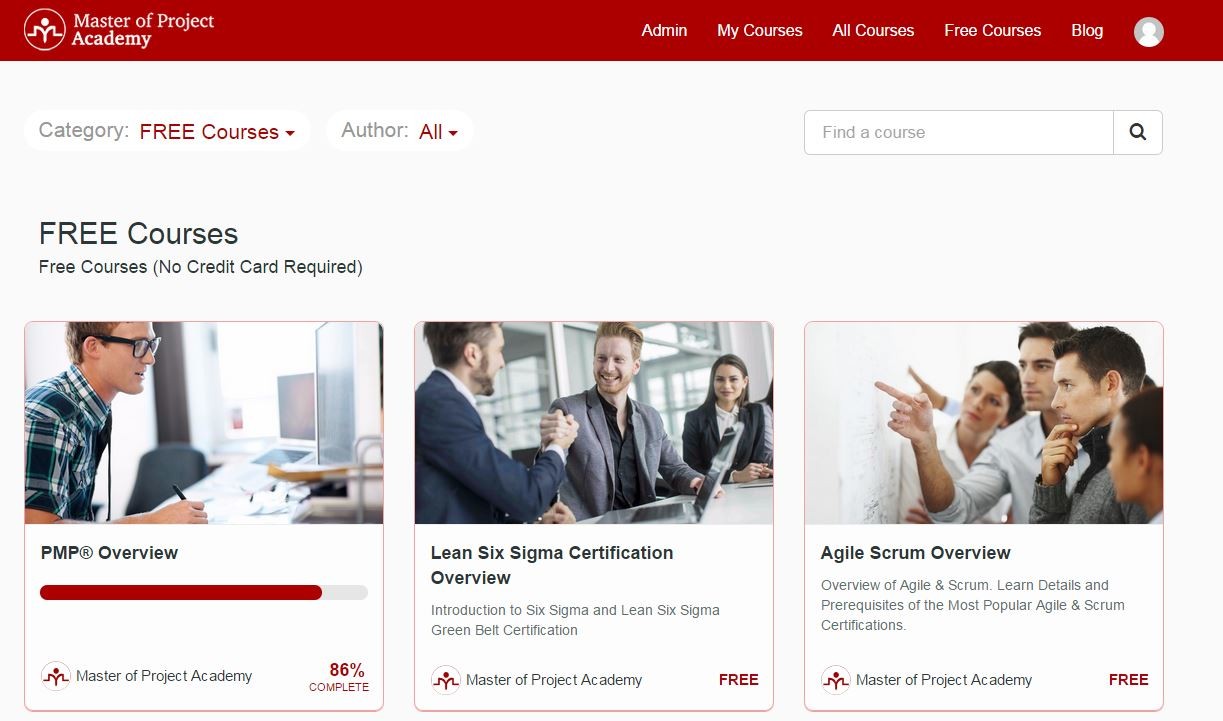 Webinars: Webinars are a very good source of PMP PDU hours. The advantage of learning through webinars is that you know which type of PMP PDU you are earning. Further, webinars are delivered by the veterans of the project management. Therefore, one gets an excellent opportunity to learn directly from others experiences. The lectures delivered contains almost every nook and corner of the subject, thus providing a perfect opportunity to develop yourself into a Subject Matter Expert, SME, of a particular topic. But, for becoming an SME, the lectures and other coursework must be carefully explored and followed. For exploiting the webinars for earning the PMP PDU hours, the following websites must be explored:
Reading Books: There are lots and lots of books available on various platforms. If you are fond of books like I am, that can also provide insight on project management. One can read good books, freely available on the internet, to claim PMP PDU hours. There are various options to be explored for getting free e-books, some of which are listed as under:

Free E-books on Kindle
Libraries: Public, and company
Peer sharing, this one worked for me

Company presentations: Next time when your boss is planning to update the departmental Balance Score Card, BSC, do take this opportunity to learn new things and earn PMP PDU hours. If possible, do make few efforts to make a presentation of what you have learned and how others may contribute to getting a good score in BSC. Apart from earning PMP PDU hours, you will be earning respect among your peers and superiors. Only 2 PMP PDU hours can be claimed through this method but be assured that these 2 PMP PDU hours will be counted by many.
Podcasts: Some podcasts are available in the web and you can follow those podcasts to earn PMP PDU hours.
Other PMP PDU sources:

Working in one of the core columns of project management. A maximum of 30 PMP PDUs can be earned by working as project management professional. For instance, your project management experience in your existing job will count for this category.
Creating project management content for others.
Volunteering to serve for the project management community. You can join the local chapter of PMI and attend activities to earn PMP PDU hours.
Earning 60 PMP PDU hours to renew your PMP certification is not easy and takes time. Instead of finding whatever it would fulfill the 60 PMP PDU hours requirement, look for the trainings, webinars, courses and other sources that would enhance your skills while earning your PMP PDU hours.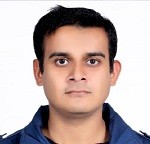 Abhijeet Singh, PMP
Abhijeet is a Mechanical engineer with 7+ years of experience in power projects. He has demonstrated abilities in procurement and system engineering.
Did you see our FREE courses?
Did you take a look at our Certification Courses?
Do you want to earn money just by sharing this article? Learn How