Big and complicated works are called as program. But, what is program management? What is a program? What is the difference of program management from project management? What is the role and responsibility of a program manager? What is a typical program management life cycle?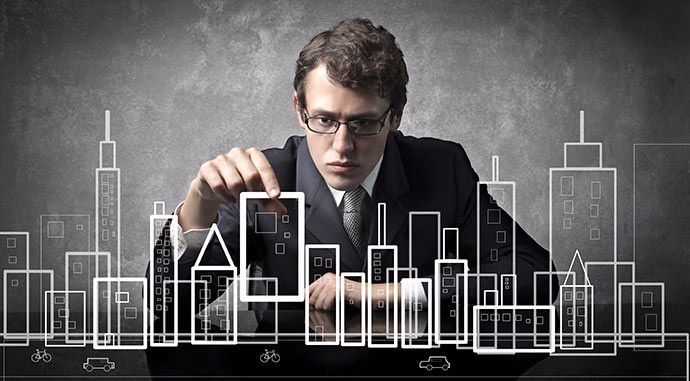 We will go through program management in detail throughout this article.
Program Management
When you group projects that are related to one another for managing them better it becomes a program. Program management also gives more benefits compared to managing individual projects.
Let's look at an example. A construction company has a program 'Lakeview Homes'. This consists of a project to build 'Lakeview Apartments' at medium cost, 'Lakeview Villas' -premium independent homes for the higher income group. In addition to these, the program also has a 'Community Centre'. This is for the residents to have 'get togethers', a Gym, Swimming pool and facility for indoor sports.
They are related since they are all in one location. A program manager would be able to procure the materials at a better price since he/she can negotiate for the overall requirement of the program management.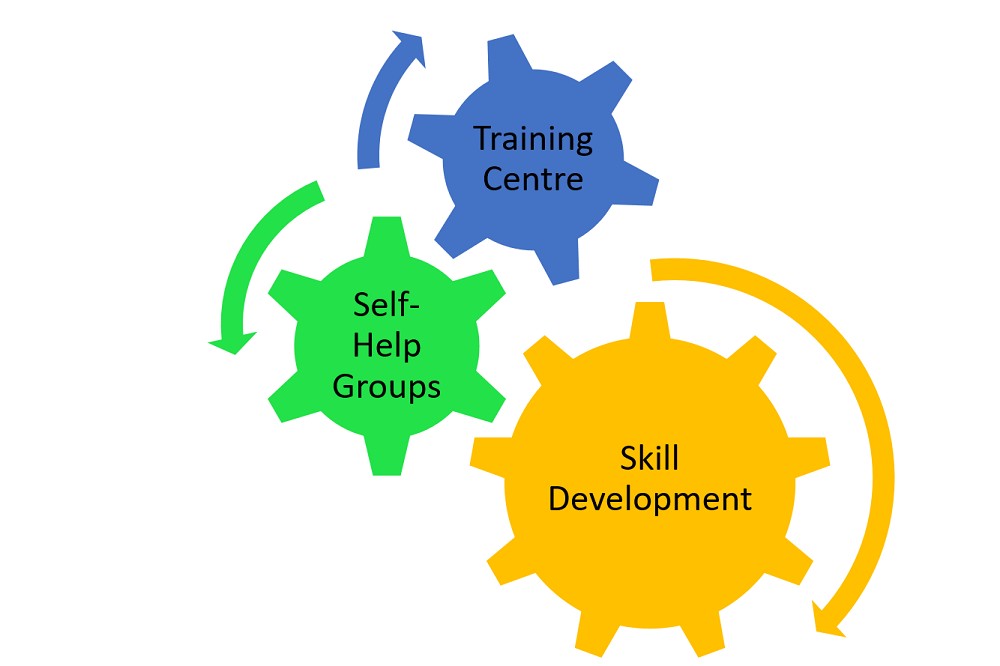 Fig. 1.0 Program Management Components
A program can also be where, the outcome or output of one project is used by another project and together these related projects achieve a business goal. In the example above, the program management goal is to build affordable housing for different income groups. In Government/Social Sector, an overall program management is to improve the standard of living of rural areas. The component projects are 'Provide Vocational Courses' for youth, 'Set up Training Centres', 'Create Jobs' ' Set up Self-help Groups' for women empowerment, etc. All these together contribute to the improvement of standard of living in the rural sector. Program manager needs to ensure that the training centers are equipped with the right infrastructure in line with the vocational courses . Self-help groups should be provided training and avenues to sell their products.
Role of a Program Manager in Program Management
We know a Project Manager is responsible for achieving project objectives within the given limitations. Programs are more complex with interdependencies, and higher degree of uncertainties compared to projects. Since programs span longer durations, chances of team members, stakeholders changing during program management is more probable. So, let us explore what program manager needs to do:
Role and Responsibility of a Program Manager:
Program Manager is responsible for:
effectively utilizing resources
the governance of the program management
achieving organizational objectives as part of the strategic plan
managing interdependencies between projects
resolving escalated issues
managing senior stakeholders
maintain inward focus for consistency of all projects and outward focus to coordinate the needs of other programs, infrastructure needs and quality requirements
Program Manager:
Defines program management requirements, manages delivery of benefits and transition or closing of the program
Directs and manages the common procurement and financing activities of projects in the program
Works for prioritization and optimal utilization of interdependent resources
Resolves resource conflicts across projects
Aligns the component activities to achieve the strategic direction of the company
Plans, coordinates and manages the interdependencies of component projects
Communicates with stakeholders at the program level
Supports and guides project managers
Evaluates total cost of ownership
Manages the configuration of the projects in the program
Identifies and manages uncertainty across projects especially in terms of the inter-dependencies between projects.
Difference Between a Project and Program Manager:
Project Manager is responsible for the project while Program Manager is responsible for the total Program Management. Is that all? So how is a Program Manager different from Project Manager?
| | |
| --- | --- |
| Project Manager | Program Manager |
| Project has a set of objectives. Ex.Training to provide new skills | Program management has a larger scope and greater benefits. Ex. The Improvement of livelihood program produces skilled youth, infrastructure and jobs to employ them in addition to women being able to generate additional income. |
| Manages change within project | Manage changes within and from external sources. |
| Meet project objectives | Provide overall direction/vision and leadership |
| Monitor and control project work to achieve project goal | Monitor and control program budget, timelines to achieve overall business benefits |
| Focus on objectives and constraints in the project | Focus on interdependencies, benefit realizations, escalation management and sustainability |
Program Management Life Cycle

Program management life cycle starts with the definition moving into delivery of the benefits and then closure of the program. Program management definition includes formulation and preparation.This is where the funding has been approved and a road-map created after elaborating the business case. Benefits delivery involves monitoring the delivery of projects and their benefit tracked using a register.This also includes management of uncertainty across the projects. Transitioning and closing of programs are included in the closure.

Fig 1.1 Program Management Life Cycle
Relating to the example of livelihood improvement, it starts with what we mean by livelihood improvement. In this case, formulation is the components of program which are the 'Provide Vocational Courses' for youth, 'Set up Training Centers', 'Create Jobs' ' Set up Self-help Groups' for women empowerment, etc. Preparation includes benefits realization road map, prioritization of projects, metrics to measure benefits and the program plan. Understanding the skill requirement of jobs vocational course preparations and delivery while this in turn becomes an input to the setting up of training centers.
Governance ensures that these are being done in a timely way. For example, if the project management courses should not become obsolete for the project management jobs by the time the people are trained. If this happens, benefits are not realized. The program road-map or the plan should have these interdependent project outcomes as key milestones to track them effectively. During closure, the benefit metrics and strategic goals should have been met.
In a nutshell, programs are a group of projects that are related or interdependent and are aligned to the organization's vision. Compared to projects, programs have larger scope, more complex and long term taken up to realize business benefits. Program Manager manages the interdependencies between the projects and helps in coordinating the projects for a greater degree of control and benefits.
Author: Sunanda Gudavajhala

Sunanda Gudavajhala, B.Tech, M.B.A, PMP has over 25 years of project management experience. She is a consultant and trainer on project management. She is the recipient of "Recognition of Excellence" award from PMI, USA and Woman Volunteer award from Hyderabad, India Chapter of PMI. She has contributed to the "Practice Standard on Scheduling, PMI". She has worked as the Liaison officer for PMIEF (Education Foundation) for the Hyderabad, India Chapter of PMI.
Did you see our FREE courses?
Did you take a look at our Certification Courses?
Do you want to earn money just by sharing this article? Learn How