Critical Thinking for Decisions and Data
Learn how to think rationally, solve problems logically, and make data-driven decisions using fundamental concepts.
Critical Thinking for Decision and Data Training includes:
-Two-day Instructor-led Virtual or On-Premises Training designed by industry experts
-Learn to make consistently accurate decisions, reach solid foundation of data combined with disciplined critical thinking.

Get a Quote
We are surrounded by data, but starved for insights.
Companies today generate vast volumes of important data, but decision makers' critical thinking and analyzing data skills are often inadequate, preventing key data from being useful.

This course will show you how to use data, make it useful and apply critical thinking skills to make better decisions.
Critical Thinking for Decisions and Data Course Outline
Critical Thinking for Decisions and Data Training course outline is aligned with the latest decision making trends. During the training lectures, we will be covering the following topics and more:
Part 1: A Critical Thinking Baseline
What we'll cover
Basics of Socratic logic
Common fallacies
Common sources of bias
Case study: Sellmore (UCLA)
Part 2: Applying Critical Thinking and Data
The importance of data
Case study: Best Buy (University of Illinois)
What do we consider data?
Applying critical reasoning to data applications
Bias in Datasets
Case study: Google facial recognition
Team relationships and communication
Conclusion and Charting your Course
What can you use immediately?
Expert Q&A
"Master of Project Academy enables professionals to advance their skills at a schedule that fits their busy life. No set dates, no set number of hours. No need to take time off to accommodate a course schedule in a physical classroom. And with 24-hour assistance, professionals have access to help whenever they need it."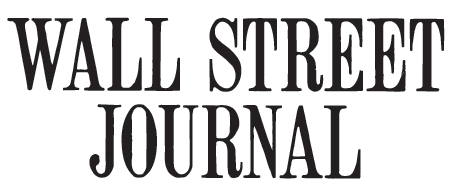 Critical Thinking for Decisions and Data Training is ideal for your organization if you're looking to improve your Critical Thinking competence in the organization
Two Days - 14 Hours
Virtual or On-Premises
Weekend and Weekday Options
Flexible Pricing Plans
Real-life Project Examples
Critical Thinking Skills
Solve the challenges you encounter on a daily basis.
To isolate important premises, ask questions.
Frame issues in a logical manner.
Make decisions based on facts rather than opinions or political considerations.
Inspire rational debate among teams and organizations.
Separate what's important from what's not.
Persuasively communicate your reasoning process to others.
Establish corporate awareness and foster a critical thinking culture.
Develop a consistent critical thinking strategy, then put it into practice with real-world facts.
Demonstrate the ability to justify and defend your actions using solid evidence and a compelling business case.
Organizations receive, retreive, collect, distribute, manage, and retire massive data. Critical thinking for decisions and data makes data beneficial.

Critical Thinking for Decisions and Data Training is essential for every organization having several roles and running several projects:
Leader, executive, or manager
Knowledge worker
Program and project managers
Team leads
Functional roles and leads
Product managers and owners
Development professionals
Creative professionals
Analytics professionals
Data-oriented roles
Please email us for more information and we can answer your questions within 24 hours if not sooner.
Organizations Who Have Relied on Us
300,000+ professionals enrolled from 100+ organizations including these reputable organizations

Master of Project Academy is an Accredited Business by Better Business Bureau®

What does this mean? This means all figures, claims, and reviews of Master of Project Academy are audited and backed up. BBB® reviews the pass rate, student reviews, and all claims of our website, and make sure that they are genuine, authentic and made by real students enrolled in our courses.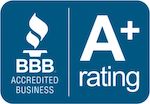 You can see several authentic and genuine reviews on our BBB, Google, and TrustPilot Pages.

Critical Thinking for Decisions and Data Training is brought to you by Master of Project Academy.
So far we've helped over 1,000 organizations ranging from small to Fortune 500 to train their resources.

Will your organization be our next success story?
Everything Your Organization Needs to train for Critical Thinking
Ready to improve Critical Thinking for Decisions and Data competence in your organization? An organization's success depends on valuable insights driven by data and successful decisions.

We have a very flexible and transparent corporate training pricing policy. Pricing of a corporate training program mainly depends on the following details:
-Training program you are interested in
-Delivery type (virtual or on-premises)
-Number of participants.

Please provide these details in the following form, and we will be happy to respond to you within 24 hours if not sooner.