Data Analysis Boot Camp
Use hands-on data analysis practices with Excel and R, make informed, data-driven decisions that are applicable to real-world cases..
Data Analysis Boot Camp Training includes:
-Three-day Instructor-led Virtual or On-Premises Training designed by industry experts
-Learn data quality and data management, followed by foundational analysis and statistical techniques.
-How to communicate about data and insights to stakeholders who need to make quick business decisions to drive your organization forward.
-Hands-on exercises so you can practice new skills and leave prepared to start performing practical analysis techniques

Get a Quote
We are surrounded by data, but starved for insights.
Companies today generate vast volumes of important data, but their analysis and decision making skills are often inadequate, preventing key data from being useful.

This course will show you how to assess data, make analysis and make decisions by using useful data.


Data Analysis Boot Camp Course Outline
Data Analysis Boot Camp Training course outline is aligned with the latest data analysis and decision making trends. During the training lectures, we will be covering the following topics and more:
The Value and Challenges of Data-Driven Disruption
Tying Data to Business Value
Understanding Your Data
Analyzing Data
Thinking Critically About Your Analysis
Data Analysis in the Real World
Data Visualization & Reporting
What is R?
Hands-On Introduction to R and R Studio
EXERCISE: Data-driven project checklist
LAB: Data analysis techniques: Aggregations
LAB: Central tendency
LAB: Variability
LAB: Distributions
LAB: Sampling
LAB: Feature engineering
LAB: Univariate linear regression
LAB: Prediction
LAB: Multivariate linear regression
LAB: Monte Carlo simulation
LAB: Intro to R Studio
LAB: Univariate linear regression in R
LAB: Multivariate linear regression in R

"Master of Project Academy enables professionals to advance their skills at a schedule that fits their busy life. No set dates, no set number of hours. No need to take time off to accommodate a course schedule in a physical classroom. And with 24-hour assistance, professionals have access to help whenever they need it."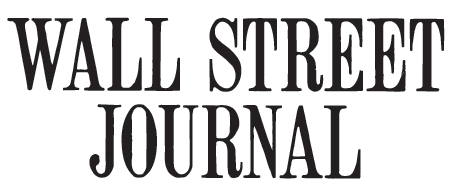 Data Analysis Boot Campt Training is ideal for your organization if you're looking to improve your Data Analysis competence in the organization
Three Days - 24 Hours
Virtual or On-Premises
Weekend and Weekday Options
Flexible Pricing Plans
Real-life Project Examples
Data Analysis Skills
Identify opportunities, manage change, and improve your organization's exposure.
Understand analytics, business intelligence, and statistics vocabulary and jargon.
Use a variety of practical applications to put your data analysis skills to work.
For a simple graphical presentation to stakeholders, visualize both data and the outcomes of your study.
Accurately estimate while taking into consideration variance, error, and confidence intervals
Create a useful set of plots and charts to uncover hidden patterns and trends in your data.
In your data, distinguish between "signal" and "noise."
Understand and apply various distribution models, as well as how they apply in the actual world.
To define and interpret relevant predictions, construct and test hypotheses using diverse methodologies.
Determine statistical inferences and draw population conclusions
Organizations receive, retreive, collect, distribute, manage, and retire massive data. Data without analysis is nothing. Valuable analysis makes data beneficial.

Data Analysis Boot Camp Training is essential for every organization having several roles and running several projects:
Business Analyst
Systems Analyst
Operations Researcher
Marketing Analyst
Project Manager
Program Manager
Team Leader
Data Modeler or Administrator
Database Administrator
IT Manager, Director, VP
Finance Manager, Director, VP
Operations Supervisor, Manager, Director, VP
Risk Assessment Manager
Process Improvement Staff
Executives exploring cost reduction and process improvement options
Senior staff who make or recommend key business decisions
Please email us for more information and we can answer your questions within 24 hours if not sooner.
Organizations Who Have Relied on Us
300,000+ professionals enrolled from 100+ organizations including these reputable organizations

Master of Project Academy is an Accredited Business by Better Business Bureau®

What does this mean? This means all figures, claims, and reviews of Master of Project Academy are audited and backed up. BBB® reviews the pass rate, student reviews, and all claims of our website, and make sure that they are genuine, authentic and made by real students enrolled in our courses.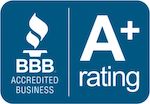 You can see several authentic and genuine reviews on our BBB, Google, and TrustPilot Pages.

Data Analysis Boot Camp Training is brought to you by Master of Project Academy.
So far we've helped over 1,000 organizations ranging from small to Fortune 500 to train their resources.

Will your organization be our next success story?
Everything Your Organization Needs to train for Data Analysis
Ready to improve Data Analysis competence in your organization? An organization's success depends on valuable insights driven by data.

We have a very flexible and transparent corporate training pricing policy. Pricing of a corporate training program mainly depends on the following details:
-Training program you are interested in
-Delivery type (virtual or on-premises)
-Number of participants.

Please provide these details in the following form, and we will be happy to respond to you within 24 hours if not sooner.