Microsoft Power BI Training
MS Power BI training will help you to make better decisions and provide strategic information to the entire organization with the solutions you build.
Microsoft Power BI Training includes:
-Three-day Instructor-led Virtual or On-Premises Training designed by industry experts
-How to use the entire Power BI and Power BI Desktop toolset as your business intelligence platform.
-How to implement solutions using the Power Query, PowerPivot, PowerView, Power Map, Power BI, Power BI Desktop, and Excel Services for SharePoint.
-Hands-on labs to reinforce learned practices, practice with real-world cases to successfully create impressive dashboards, reports, and other business intelligence solutions

Get a Quote
We are surrounded by data, but starved for insights.
Companies today generate vast volumes of important data, but their reporting skills are often inadequate, preventing key data from being shared.

This course will show you how to use state-of-the-art business intelligence tools built on the Microsoft Power BI and 365 platform to give insights into your data to executives, managers, and your entire workforce.

Microsoft Power BI has never been easier to use or more capable! This course will show you how to use Power Query, PowerView, PowerPivot, Power Map, Excel Services, and Power BI to implement BI applications.
Microsoft Power BI Course Outline
Power BI Training course outline is aligned with the latest data analysis and reporting trends. During the training lectures, we will be covering the following topics and more:
What is BI
Getting Started with Power BI
Getting Data
Power BI and Excel
Modeling Data
Visualizations
Publishing and Sharing
Exploring Data
Administration & Security
Introduction to DAX
Hands-on Lab Exercises:
Retail Sales Exercise
Retail Analysis – Overview
Hands-on Lab Exercises (continued)
Retail Analysis – District Monthly Sales
Retail Analysis – New Stores
Customer Profitability Exercise
Customer Profitability – Team Scorecard
Customer Profitability – Industry Margin Analysis
Customer Profitability – Executive Scorecard
Opportunity Analysis: Exercise
Opportunity Analysis – Opportunity Count
Opportunity Analysis – Revenue Overview
Opportunity Analysis – Upcoming Opportunities
Opportunity Analysis – Region Stage Counts
Opportunity Analysis Data Model
"Master of Project Academy enables professionals to advance their skills at a schedule that fits their busy life. No set dates, no set number of hours. No need to take time off to accommodate a course schedule in a physical classroom. And with 24-hour assistance, professionals have access to help whenever they need it."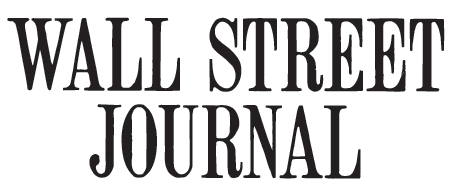 Microsoft Power BI Training is ideal for your organization if you're looking to improve your Power BI competence in the organization
Three Days - 24 Hours
Virtual or On-Premises
Weekend and Weekday Options
Flexible Pricing Plans
Real-life Project Examples
Power BI Skills
Utilize the entire Microsoft BI stack
Connect on-premise data sources to the cloud
Build an enterprise Data Catalog to share queries
Implement scorecards, dashboards, and KPIs
Analyze data with PowerPivot
Integrate data from many different external data sources
Implement effective, high-performing BI solutions
Provide intuitive ad-hoc reporting for business users by implementing Power View
Organizations receive, retreive, collect, distribute, manage, and retire massive data. Data without analysis is nothing. Valuable analysis makes data beneficial.

Microsoft Power BI Training is essential for every organization having several roles and running several projects:
Analysts
Database Administrators
Project Managers
Senior Business Intelligence Architects and Consultants
Senior Business Analysts
Digital Marketers
IT Specialists
IT Managers/IT Directors
Anyone responsible for implementing BI
Please email us for more information and we can answer your questions within 24 hours if not sooner.
Organizations Relied on Us
300,000+ professionals enrolled from 100+ organizations including these reputable organizations

Master of Project Academy is an Accredited Business by Better Business Bureau®

What does this mean? This means all figures, claims, and reviews of Master of Project Academy are audited and backed up. BBB® reviews the pass rate, student reviews, and all claims of our website, and make sure that they are genuine, authentic and made by real students enrolled in our courses.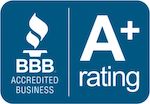 You can see several authentic and genuine reviews on our BBB, Google, and TrustPilot Pages.

Microsoft Power BI Training is brought to you by Master of Project Academy.
So far we've helped over 1,000 organizations ranging from small to Fortune 500 to train their resources.

Will your organization be our next success story?
Everything Your Organization Needs to train for Power BI
Ready to improve Power BI competence in your organization? An organization's success depends on valuable insights driven by data.

We have a very flexible and transparent corporate training pricing policy. Pricing of a corporate training program mainly depends on the following details:
-Training program you are interested in
-Delivery type (virtual or on-premises)
-Number of participants.

Please provide these details in the following form, and we will be happy to respond to you within 24 hours if not sooner.