PMP® Prep Book – PMBOK 7th Ed. Updated PMP Exam Prep Book
PMP Prep Book by Master of Project Academy will help you to pass PMP exam in your first attempt. This PMP book content has been organized like a real project.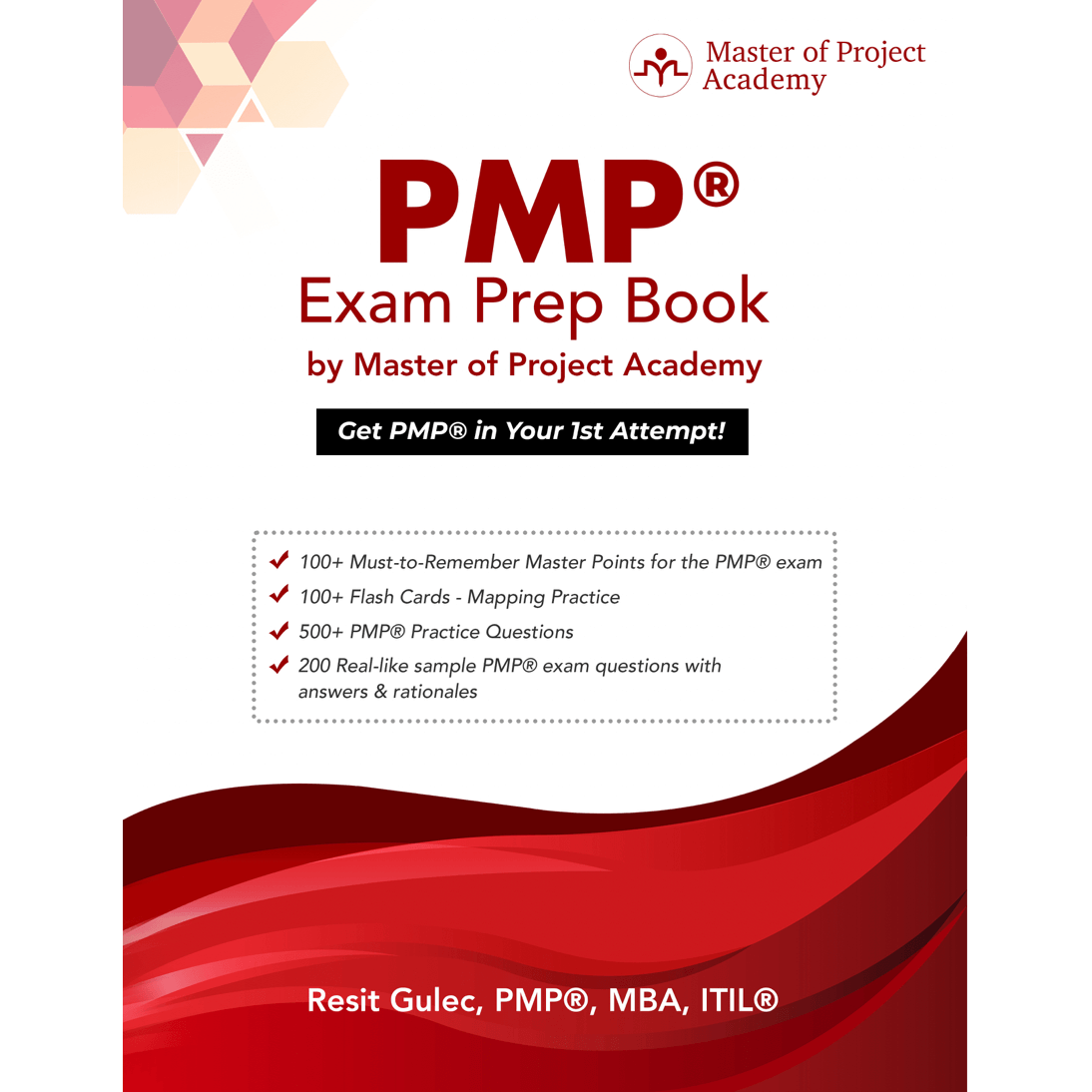 Your PMP® Exam Prep Book by Master of Project Academy includes:
– Real-life project examples
– 100+ Must-to-Remember Master Points for the PMP® Exam
– 100+ Flash Cards – Mapping Practice for important concepts
– 500+ PMP® Practice Questions – Answers & Detailed Rationales
– 550+ Pages PMP eBook PDF downloadable right after your purchase!
- You can get Free Demo of PMP Prep Book here.

See Pricing
Gain PMP certification and find work as a project manager in virtually any industry, in any location...
If you're a professional with experience of participating, leading and directing projects, this PMP Exam Prep Book will help you prepare for PMP certification and boost your chances of passing first-time – even if you're currently working full-time.

Some professionals wanting to take PMP certification worry about when they'll have time to study for the exam alongside their job. That's why we created this PMP Book – you can study around YOUR schedule.

This affordable, PMP Exam Prep Book is brought to you by Master of Project Academy. Our courses have a 99.6% first-time pass rate and more than 300,000 past students.

The Project Management Professional (PMP®) certification is the most important industry-recognized certification for professionals.
The PMI's Earning Power: Project Management Salary Survey (9th edition) showed respondents with a PMP certification had a 20% higher average salary than those without certification.

Created by experienced project management professionals, our PMP Exam Prep Book is structured around the certification exam as prescribed by PMI – including over 500 practice questions – giving you the practical knowledge and confident mindset to achieve certification.