Agile is not a methodology itself. Agile is an umbrella term that describes several methodologies. But these Agile methodologies are evolved from the base of agile manifesto and principles. This is important because many people think that agile itself is a project management methodology. Even I was thinking that Agile and Scrum are the same things till I dive into the Agile world. However, Scrum is the most popular and the most used Agile framework in the world.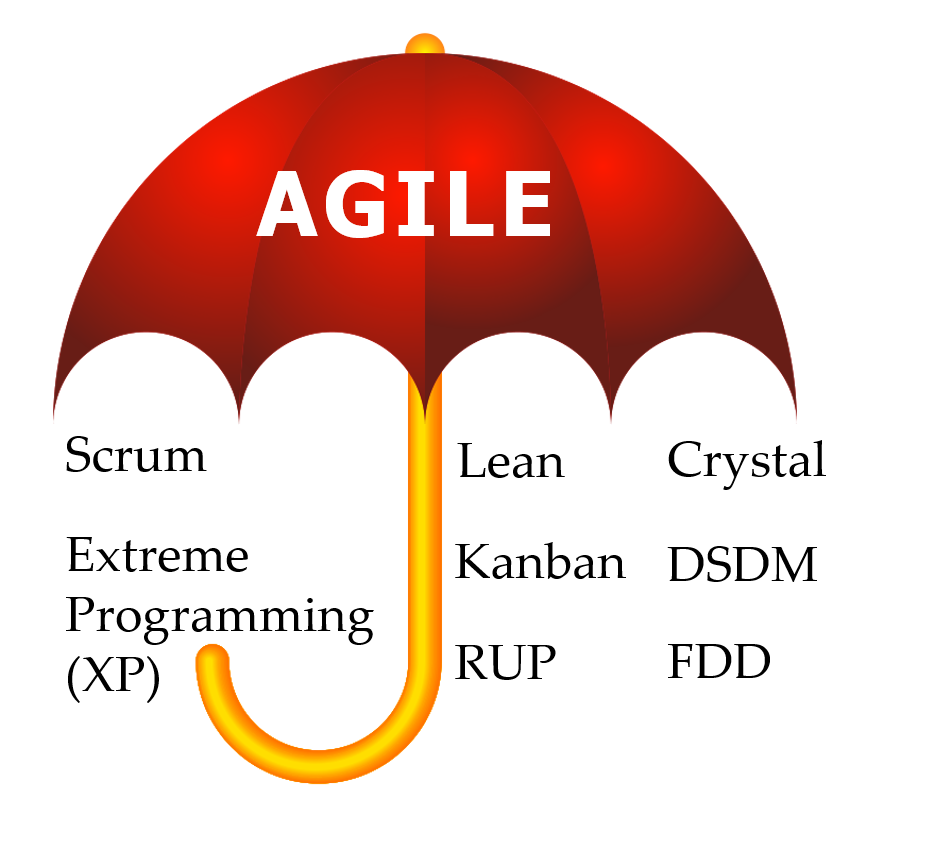 The most popular and known agile methodologies and frameworks are
Scrum Framework
Extreme Programming which is abbreviated as XP
Lean
Kanban
Rational Unified Process which is abbreviated as RUP
Crystal
Dynamic Systems Development Method which is abbreviated as DSDM
And Feature Driven Development which is abbreviated as FDD.
Each year, an agile survey is conducted globally. Based on the latest state of agile survey, Scrum framework is the most used agile methodology in organizations around the world.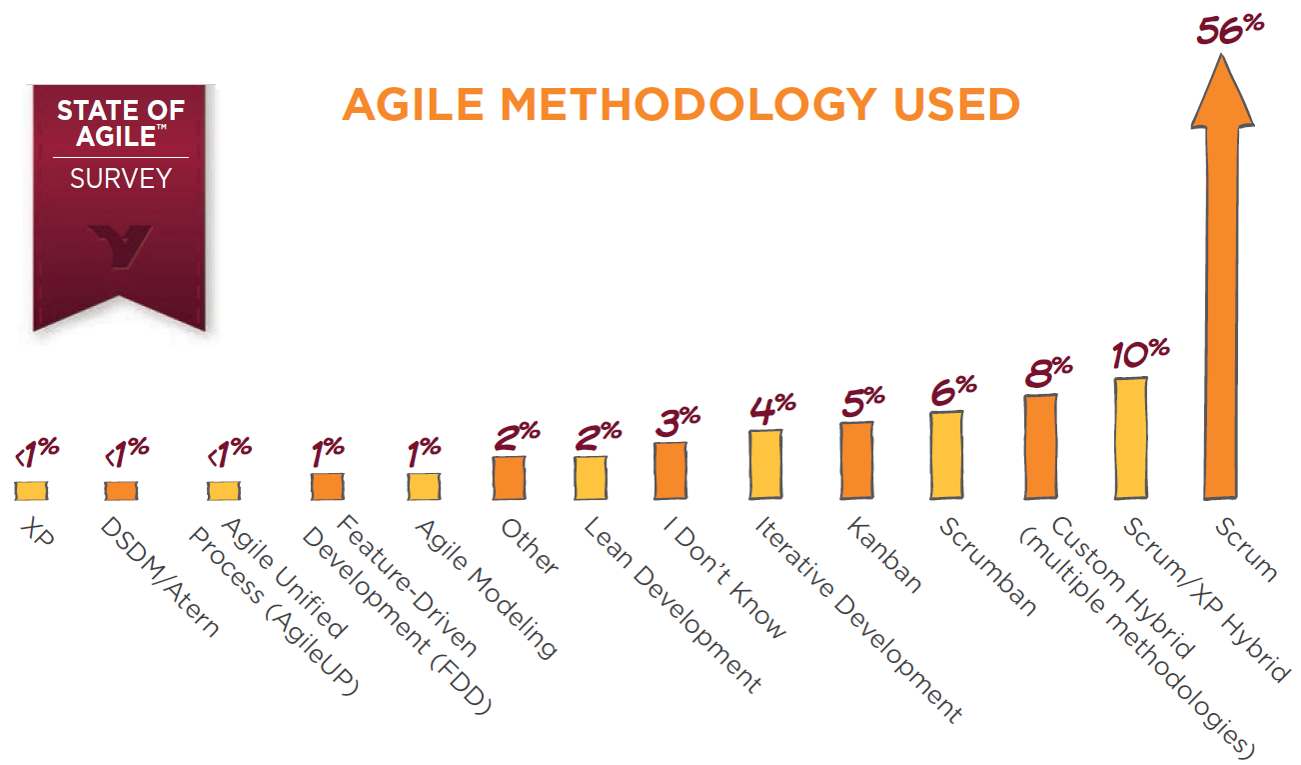 Also strong aspects of the different agile methodologies can be combined in agile project management as well. For instance, as seen in the figure, Scrum/XP Hybrid is the second most popular agile methodology by 10% used by the organizations which uses the practices of Scrum framework and Extreme Programming. Scrumban is used by 6% of the organizations and uses the aspects of Scrum Framework and Kanban.
If you are working in an agile project, using agile tools might easy your agile project management. You can see the list of top 10 agile project management tools.
Follow us to get latest news about IT & Business World and Certification Exams
Did you see our FREE courses?
Did you take a look at our Certification Courses?
Do you want to earn money just by sharing this article? Learn How