PMP® Certification Training - 35 Contact Hours Online PMP Training
Our Online PMP® training helps you fully prepare for the PMP certification exam – even if you're working full­‐time
Your 100% Online PMP® Certification Training includes:
-Up-to-date Lectures for the New PMP® Exam
-35 contact hours of PMP® Certification Training designed by industry experts
–Learn at your own pace whenever and wherever you want, even if you work full-time
-750+ PMP® practice questions help you prepare for the certification exam
-Sample PMP Certification exam – so you're exam-ready ahead of the big day
-20 Real-World Situational Project Cases, PMP Cheat Sheets, and more

See Pricing
Gain PMP certification and find work as a project manager in virtually any industry, in any location...
If you're a professional with project experience- whether in a participating, leading or directing role, this online PMP course will help you prepare for PMP certification and boost your chances of passing first-time – even if you're currently working full-time.

Concerned about time to study for the exam while working fulltime? Our PMP online course has 100% self-paced and instructor-led live options, so you can study around YOUR schedule.

This affordable, online PMP training course is brought to you by Master of Project Academy. Our courses have a 99.6% first-time pass rate and more than 300,000 past students.

More

The Project Management Professional (PMP®) certification is the most important industry-recognized certification for professionals.
The PMI's Earning Power: Project Management Salary Survey (9th edition) showed respondents with a PMP certification had a 20% higher average salary than those without certification.

You don't have to block out days or weeks to attend a grueling 'bootcamp' or other intense classroom training. Just set aside some time in your home or office to follow along with our online PMP certification course, and you'll be fully prepared for the exam.
Created by experienced project management professionals, our PMP Online Training is structured around the certification exam as prescribed by PMI – including over 750 practice questions – giving you the practical knowledge and confident mindset to achieve certification.
Watch Alan's 2023 "New" PMP® Exam Journey Interview
Alan: "Master of Project Academy PMP training is filled with information, did not leave any stone unturned and all of the content was relatable to the exam. It was my only source for exam preparation. I did not have to explore beyond the curriculum provided. When I've got to the end of the PMP exam, I felt like "wow, I did it!". It was really based on the curriculum that the Master of Project Academy provided. It's got all the material there and Master of Project Academy keeps it up to date. I would highly recommend Master of Project Academy for getting ready for the PMP exam."
"Master of Project Academy allows professionals to advance their training at a schedule that fits their busy life. No set dates, no set number of hours. No need to take time off to accommodate a course schedule in a physical classroom. And with 24 hour assistance, professionals have access to help whenever they need it."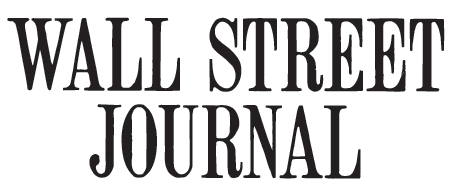 PMP Certification Training is ideal for you if you're looking to advance your Project Management career by gaining PMP certification at the first attempt.
99.6% Pass Rate
35 Contact Hours PMP Training
300+ Lectures
30 day money back guarantee!
Self-Paced & Live Options
35 Hours Certificate (Sample)
Completing this online PMP training earns you 35 PDU (contact hours) to help your PM education eligibility for the PMP certification exam

Theoretical concepts explained with real-world project examples, giving you a better understanding of those concepts when it comes to your certification exam
24/7 assistance from our expert support team
Test yourself with a full sample PMP exam to assess your readiness for the real exam
Over 750 practice questions to test your skills and prepare for certification
Unlike in-person 'certification training bootcamps', you can study and prepare at your own pace, to fit your busy schedule
Online moderated PMP peer forum to participate in active discussions
Downloadable high-quality PMP study tools (flash cards, cheat sheets, etc.)
Practice questions by knowledge area and rationales
Step-by-step guidance on how to apply for PMP exam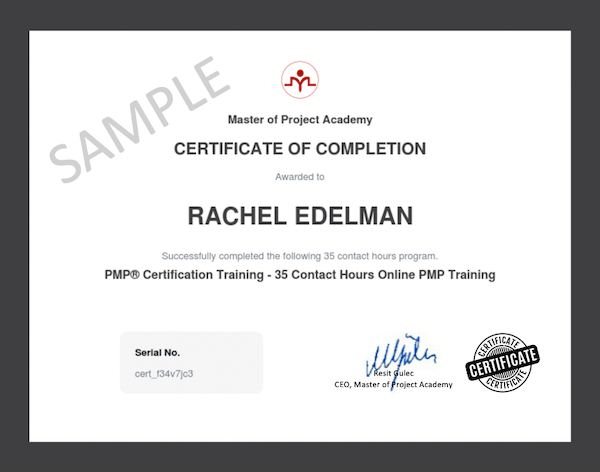 Experienced professionals (4,500 hours + leading & directing projects) looking to advance their Project Management career by gaining PMP certification at the first attempt.

PMP certification is essential for most senior project management roles including:
Project managers
Associate/Asst. Manager - Projects
Team leads/Managers
Project Executives/Engineers
Software Developers
Any professional aspiring to be a Project Manager
-What is PMP certification?
PMP certification is...
PMP (Project Manager Professional) is the world's most reputable project management title, as offered by the Project Management Institute (PMI).

Evidence of your commitment to a project management career. It demonstrates your fundamental knowledge of senior project management and its associated processes to potential employers.
---
-What are the PMP certification requirements?
There are two fundamental PMP certification requirements.
1-) If you have a four-year degree or equivalent diploma, you should have 3+ years of project experience. If you do not have four-year degree, you should have 5+ years of project experience.

2-) You must have attended a 35 contact hours project management education. (This PMP certification training qualifies for this requirement.)
More

---
-Why do I need PMP certification?
PMP is the abbreviation of Project Management Professional and it is the world's most reputable project management title. The PMP certification is awarded to professionals who pass an exam consisting of 200 questions.

There are more than one million certified PMPs around the world and counting. Currently, successful corporate organizations (especially fortune 500 companies) look for project management candidates with a PMP certification. This achievement demonstrates that the professional has both theoretical knowledge and practical experience.

Also, fun fact - a survey conducted by Indeed, states that certified PMPs earn on average 20% more than their uncertified peers.
Learn more about the value of PMP certificate.
---
-What is the PMP certification cost?
PMP certification exam fee is $405 for PMI-members and $555 for non-members. Cost of PMI membership is $150 and gives one-year access to PMI documents including PMBOK. Therefore, being a PMI member and applying for PMP certification exam is recommended since total cost you will pay for PMP certification exam will not change.
Note that, this is only the exam fee. In order to sit for the PMP exam, you must have attended a 35 contact hours PMP training as well. PMP training cost is not included above.

Recommended way is enrolling in a PMP online training. This does not provide cost advantage only. You will have the flexibility to attend in PMP online courses based on your schedule, availability and you will be able to revisit the lectures as you wish.
Learn more about PMP certification cost.
---
-How should I choose my PMP training program?
In order to take the PMP exam, you must earn at least 35 contact project management education hours.
You have only three options to get 35 hours PMP training.
1- Self-Paced Online PMP Training
2- Virtual PMP Training – PMP Class Online Training
3- In Person PMP Classroom Training
Yes, Master of Project Academy provides all of these options.

We feel online PMP trainings are more convenient for the majority of PMP candidates. Students are able to follow the online PMP course lectures on their own time and can fit the PMP online training into their own schedule. If a student doesn't fully understand a topic, they have full access to all online PMP training materials and can learn at their own pace.

Our online PMP training is also available as a resource and we're readily available to answer students' questions promptly. Additionally, online PMP course programs are around 3 times more affordable than the regular PMP classroom courses.
Be careful when choosing your online PMP training provider. Some project management courses are pretty basic so be sure to do your research and ensure that online PMP course program you will choose is up to standard and cover the PMBOK content fully.

If you are preferring an instructor-led PMP training, you can consider our PMP Online Class
Our PMP virtual training sessions have weekdays and weekend sessions. Weekday sessions start every Monday and end on Thursday.
PMP Virtual Training weekend sessions start biweekly on Saturdays. Total duration of PMP Virtual Training is 4-days. If you opt for Pro or Xclusive plan, you will have access to self-paced PMP training materials as well.

Master of Project Academy offers in-person PMP classroom training options in various locations around the world. You can fill in the form and get a quote for an in-person PMP training in your city as well.
---
-How should I study for PMP certification exam?
After helping more than 125,000 worldwide professionals, we prepared a 7-step PMP study plan. If you follow these steps, you will double your chances of passing the PMP exam with flying colors, on your first attempt.

1-) Determine the Target Date You Will Take PMP Exam. This will help you prioritize and arrange the lesson plan to ensure you're ready come exam day.
2-) Develop a Study Schedule After You Set Your PMP Exam Date, plan which sections you will complete and when. Be sure to allow time for days off, holidays etc.
3-) Take Diligent Notes While You Study. The PMP certification process is a long journey. You keep coming back to these notes - they'll be essential in retaining information throughout the study process.
4-) Practice, practice, practice:There are so many online PMP practice questions available to you via online, peer study groups, and training provider resources - like Master of Project Academy.
5-) Spend Time Reviewing Your Incorrect Answers. If you find a particular section difficult, make sure you revisit the PMP material and and retake the quizzes when necessary.
6-) Go through your PMP study notes frequently. The PMP certification journey is a long one - so every two weeks, take an hour to go through the section notes you've already taken. This will help you retain the PMP exam material better.
7-Take the exam and earn your PMP certification! If you followed steps 1-6, you should be ready to ace the PMP exam! Be sure to get enough sleep before PMP exam day, and be confident. You got this!

You can read more detailed guidelines about each step in our PMP study plan post.
---
-Will I need a PMP Prep Book for my PMP study?
If you would be asking this question in 2000s, I would definitely recommend to get a PMP book. Because, there were no online PMP materials, online PMP training options and several resources that you can access easily. However, now, it is not mandatory to get a PMP book for your PMP study.

Some PMP aspirants find reading a PMP book more convenient than following a training. Note that, even if you will use a PMP book for your PMP preparation, you cannot use it for satisfying 35 contact hours PM education requirement of PMP exam. You must attend in a 35 hours PMP training even if you will follow a PMP book. If you ask our recommendation, attending in a comprehensive PMP training is more important. Following a PMP book is up to you.

We have reviewed the available PMP books in the market and created the Best PMP Books list available in the market. You can read and pick the best PMP prep book if you will feel more confident in your PMP preparation if you follow a PMP book.

You can check our PMP Prep Book as well. It is a unique PMP book which focuses on case studies and organized like a real project.
---
-What is PMP coaching or PMP mentoring?
PMP certification preparation requires a detailed plan, well-structured PMP study plan and understanding the PMP exam content clearly. Although you can find several information in various PMP resources, these might not be sufficient for you or you might have specific questions about PMP certification.
You might have following queries about PMP certification
Any questions you might have about PMP certification
Questions about particular PMP knowledge areas that you could not understand well
How to submit your PMP application
You might have general questions about how to study for PMP exam, tips and tactics
PMP coach or PMP mentor will help you to clarify your questions about PMP exam and make sure you will pass the PMP exam in your first attempt. You can work with a PMP coach to clear all your PMP questions.

You can learn more about PMP coaching.
---
-What is the passing score for PMP certification exam?
There is a big debate about this question. In many resources, you will find that PMP passing score is 61%. However, PMI never explained this ratio as a PMP pass rate. Many PMP influencers and PMP blogs mention that if you answer 61% of the PMP exam questions correctly, you will pass the PMP exam so it is something like an accepted myth.

There are 200 multiple questions in PMP certification exam. 25 of these questions are for quality control purposes and unscored. We recommend you to score at least 70% from the PMP quizzes, PMP exam simulator questions and sample PMP exams you will use. This will ensure you to pass the PMP exam in your first attempt.

Learn more about PMP passing score.
---
-How can I apply for the PMP certification exam?
There are three methods for applying for the PMP certification. A PMP online application, a paper application, or through your training provider. The fastest and recommended way to apply for PMP certification is online.
It's easy, Visit pmi.org and create your profile. After you've created your profile, you'll see the certifications required by PMI, the Project Management Institute to apply. Select the PMP certification and follow their instructions. They'll ask you to share education details, work experience, project experience, project management education details etc.
After you submit your PMP application online, PMI will review and within five business days, they'll come back to you with three possible outcomes:
1-) They'll confirm you're eligible to take the PMP exam and the next step is simply to schedule the exam.
2-) PMI might ask you to provide additional documents regarding your work experience or education background. PMI audits online PMP applications randomly and may ask for these documents. Don't take it personally, it's just a part of their process. Be sure to send required documents to PMI via mail within 90 days. Upon review, PMI will then approve you've passed the audit.
3-) If your PMP online application is rejected, PMI will give you more information on why it was denied and then you can plan to reapply in the future.

You can read more about PMP application
---
-What Should I Do In Case of PMI Audit?
Regardless the completeness of your PMP application, your PMP application might hit PMI audit. PMI selects PMP applications randomly for ensuring quality controls.
If your PMP application hits audit, there are three options that PMI might ask you to provide:
1-) They can ask you to provide documents about your attained education. In this case, you should provide your diploma, transcript or relevant documentation as a proof of the attained education you submitted during your PMP application
2-) PMI might ask you to provide proofs about project management education In this case, you must contact your PMP training or PMP course provider to provide you a certificate of completion, course curriculum, letter of enrollment or similar documents showing that you completed 35 contact hours of project management education.
3-) You might be asked documents regarding your project management experience. In this case, you must contact your employers, supervisors or colleagues to provide reference letters or relevant documentation regarding your project management experience

Note that, PMI might ask one or more of these during an audit. After collecting regarding documents, you must mail them to PMI within 90 days. After PMI reviews your documents, if you are eligible to sit for PMP exam, you will pass the audit.
---
-How can I access sample PMP exam questions?
Most PMP training organizations offer dozens of sample questions. Here at Master of Project Academy, we offer more than 1,000 PMP exam questions. By enrolling in the online PMP training course, you'll have full access to these. The questions are prepared by project management experts who know the PMBOK content and the exam like the back of their hand.

Also, if you didn't know - the PMI uses a randomized PMP question pool to distribute 200 exam questions to each candidate. Once they select the questions, the candidate has four hours to complete the PMP exam.

See: Sample PMP Exam Questions.

See: PMP Exam Simulator.
---
-Can I study for the PMP exam on my own?
Absolutely! You can get ready for PMP exam today if you wanted. You can enroll in an online PMP training and you can follow the 7 steps we outlined in our PMP study plan post. After you prepared your PMP study plan and with the help of our online PMP course, you can pass the PMP exam in your first attempt!
---
-What are the PMP formulas and PMP cheat sheets?
PMP exam includes 15 to 20 earned value management questions. These questions will be related to cost management, activity estimation, number of communication channels in the project etc. In order to answer these PMP math questions correctly, you must know PMP formulas.

PMP cheat sheets include explanation and examples of frequently occurring concepts in PMP exam. These can be:
Organizational Process Assets
Enterprise Environmental Factors
Work Breakdown Structure
Cost Baseline
Schedule Baseline
...
Having a PMP cheat sheet will help you to memorize frequently occurring concepts in PMP exam.

You can read more about PMP Formulas and PMP Cheat Sheet
---
-What is PMP Flash Card?
Flash cards are used to memorize important points in many areas. Actually, it is not special to PMP exam content and used in many other areas when learning a new language, concept, theory etc. PMP flash cards show a term, concept or formula in one side of the card. You should memorize the answer for the PMP flash card you have seen. By this way, you keep your PMP knowledge up to date.

PMP preparation is a long journey. Therefore, it will be important to keep your knowledge fresh. Especially, when you progressed in your PMP preparation and learned new PMP content, you should be memorizing what you learned weeks ago. PMP flash cards will help you at this point. You can work with PMP flash cards and while you learn new PMP exam topics, you can remember what you learned previously.

Learn more about PMP Flash Cards.
---
-Can I take the PMP exam online?
As of now, the only method for taking the PMP exam is through a Pearson VUE test center. As soon as your online PMP application is approved by PMI, you can then schedule to take your PMP exam at an approved location near you. We recommend you schedule your exam at least month in advance.
---
-When is the next PMP exam?
There is not a PMP exam schedule or a fixed PMP exam date you must sit for the exam. PMP exam is conducted by Pearson VUE test centers. Once you applied for the PMP exam and passed the PMP eligibility, you can schedule your PMP exam. You can book your PMP exam after completing your PMP study and when you are ready to take PMP exam.
Learn more about PMP exam schedule.
---
-Is PMP Certification valid for lifetime? Should I renew my PMP certification?
Once you passed the PMP certification exam, you must earn 60 PDUs in every three years and then apply for PMP renewal. For instance, if you passed the PMP certification exam on January 21st 2019, you must earn 60 PDUs until 21st of 2022.

There are several categories to earn PMP PDUs for renewing your PMP certification. The most convenient way to earn PDUs is online PMP PDU resources.

Learn more about PMP Renewal and 60 PMP PDU Bundle.
---
-What is the difference of "PDU" and "Contact Hours"
PDU is the abbreviation of "Professional Development Unit". Once you passed the PMP certification exam, PMI requires you to earn 60 PDU hours in each three years to retain your PMP certification. Generally, one hour of project management related activity counts for one PDU.
Learn more about PMP PDU Requirements.

"Contact hours" is a term related to project management education you must take before sitting in PMP exam. In order to sit for the PMP exam, you must take 35 contact hours of project management education. One contact hour represents one instructional project management education you will take from an instructor, webinar, online training or similar resource.

The main difference of "PDU hours" and "Contact Hours" is, you can earn PDU hours through self-study methods such as reading a blog, reading a book etc. or through practicing project management profession. On the other hand, you must attend a training, or instructional activity to earn contact hours.

Learn more about this in Free PMP PDU article.
---
-Want to learn more about PMP certification?
Enroll in our free PMP training course.
Read PMP Certification Ultimate Guide
---
This course is qualified for Continuing Education Credit by AAPM
Disclaimer: PMI, PMBOK, and PMP are registered trademarks of Project Management Institute.
Curriculum
Introduction: What is PMP?
Available in days
days after you enroll
View More
What Successful PMP students Are Saying
"The PMP course materials of Master of Project Academy was excellent… PMP online training from MoPA is the foundations of my PMP pass success. The additional PMP Exams & Maths Lectures were ofthe best quality of the practice exams I utilized… My performance was 'Above Target' for all five domains. This is the highest PMP pass score a candidate can get!"
"For any questions I posted, I could receive prompt response from either the instructor or the administrator, Emily, they are so sweet and supportive. I want to say sincere thanks to both of them. You can study at any segment time you have. I would wholeheartedly recommend the PMP course of Master of Project Academy to anyone seeking to pass the PMP certification exam."
"You can do as many of the lectures as you want, or if you only have time for a few, that's ok. You can pause and rewind if you don't understand a concept. This being my first online class experience I really wish I had that 'pause, replay' option when I was taking advanced classes in college… I would absolutely recommend Master of Projectg Academy… I scored above target in all 5 domains and I'm very excited for the next phase in my career development."
"I was able to follow the lectures on my own pace whenever I have time to study for PMP. I was studying nights after kids went slept or at work when I had free time to go through the PMP training. The materials were clear and concise. Instructor was responsive in discussion forums to clarify our questions. When I needed a support, Master of Project Academy team was always in touch in less than 24 hours as expected."
"The PMP training materials of Master of Project Academy is excellent. After listening to the tutorials, I was revising through the PowerPoint presentation that I downloaded and I was answering all the questions which are given at the end of each chapter. All the concepts are explained in a very simple manner and they were very easy to understand. I would highly recommend Master of Project Academy to my friends and colleagues as the quality of their study materials and student support is very good."
300,000+ professionals enrolled from 100+ organizations including these reputable organizations

Master of Project Academy is an Accredited Business by Better Business Bureau®

What does this mean? This means all figures, claims, and reviews of Master of Project Academy are audited and backed up. BBB® reviews the pass rate, student reviews, and all claims of our website, and make sure that they are genuine, authentic and made by real students enrolled in our courses.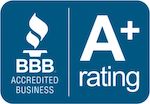 You can see several authentic and genuine reviews on our BBB, Google, and TrustPilot Pages.

PMP Certification Online Training is brought to you by Master of Project Academy – so far we've helped over 300,000 professionals from 180 countries prepare for and pass their Project Management certification exams.

Will you be our next success story?
Everything you need to train for and pass PMP certification
Ready to get serious about your PMP certification? Your career in project management depends on it.
Enroll today and give yourself the best chance at passing at the first attempt…

-Up-to-date Lectures for the New PMP® Exam
-100% online training, learn at your own pace from wherever you want
-Training satisfies the formal education requirement to take the PMP certification exam
-Includes 35 hours of video training, 750+ practice questions, sample PMP certification exam & more
-Past students have a 99.6% first time pass rate at PMP certification after completing our training


In-person, virtual, and hybrid group training formats are available for this program.
For group and corporate training solutions, please
Monthly
$99
per month
Benefits of a monthly subscription:
The faster you complete the course, the less you pay
Get continuous access to the course - auto-billing means no manual payment hassles.
Cancel anytime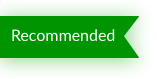 Annual
$547
1-year duration
Benefits of an annual subscription:
Learn at your own pace - take your time to complete the training and fully prepare for the certification exam
Revisit key lectures and highlights to give yourself the best chance of passing
Live Class
Starts From
$1,370*
PMP Online Class Sessions
Benefits of instructor-led PMP Online Class:
4 Days and 35 Contact Hours interactive instructor-led PMP online class sessions
Opt for Pro or Xclusive plan and access to this 35 hours self-paced PMP training as well

30 Day Money Back Guarantee - Our Overall Full Refund Rate is < 1%
Master of Project Academy Featured In The Media






"Master of Project Academy's free PMP training course is 100% online and self-paced, containing three sections of learning material. The course includes over 25 lectures, plus an assortment of resources for those wanting more information."
"Master of Project Academy offers the best solution, with flexible online courses at a fraction of the cost of other certification training courses. Courses can be taken from anywhere, anytime, with just an Internet connection."
"Master of Project Academy courses cover everything you need in a direct, accessible manner. All the reviews of Master of Project Academy are overwhelmingly positive. Students call out their favorite teachers and rave about how easy passing the exam is following Master of Project Academy's instruction."
"Master of Project Academy delivers 100% online, self-paced and 30-day money back guaranteed on certification courses. High quality premium certification courses are offered at low prices in comparison to other certification institutions."
"Master of Project Academy has a surprising pass rate of 99.6 percent; more than 125,000 of its students have passed the certification. But if that figure still doesn't inspire total confidence in you, rest easy knowing that the program offers all of its students a money-back guarantee."
"Courses are offered to students and professionals worldwide who seek to expand their knowledge base or need help preparing for a variety of professional certification exams. Courses are self-paced and conducted entirely online, with access to 24 hour support."
Frequently Asked Questions
When does the course start and finish?
Master of Project Academy courses are designed to be flexible and affordable, so you can learn how you choose.

You can begin the course from the moment you enroll. Get instant access to all the lectures, videos and materials and train for certification at your own pace.

There's no deadline to complete the course – you can watch and re­‐watch as many times as you like, giving yourself the best chance at passing your certification exam at the first attempt.
What if I am unhappy with the course?
All our courses come with a full 30-­day guarantee for your protection. Our overall refund rate is less than 1% from 300,000+ students who have used our course to train for PMP certification.
But if for any reason you decide to cancel, just email
[email protected]
within 30 days of enrollment, and we'll refund your payment in full.
How long can I access the course for?
For however long you need it. You can choose from monthly access, one‐year access or live class below. If you select monthly access you will be auto-billed on the same day each month, and can access the full course at any time until you cancel.

If you want to take longer to study the course, you can select annual or live class option to give yourself more time to watch and re‐watch the lectures. Live class option offers instructor-led PMP live sessions and Pro plan includes this 35 contact hours-self-paced PMP training as well.
Who teaches the course?
Master of Project Academy instructors have many years of experience in their fields and each has major industry experience including but not limited to IT, banking, telecommunications, consultancy, non-profit organizations, military, energy, and more.
Read more about
Master of Project Academy Instructors.