Microsoft Project® Training (Foundation & Advanced) Bundle
Our Online Microsoft Project® Training Bundle helps you to learn MS Project from the ground and helps you become a Pro – even if you're working full­‐time
Your 100% Microsoft Project® Training Bundle includes:
-17+ hours of Microsoft Project® Foundation and Advanced Training designed by industry experts
–Learn at your own pace whenever and wherever you want, even if you work full-time
-Includes Microsoft Project Foundation Training and Microsoft Project Advanced Training
-Start from the ground and learn how to create project plans like a Pro!

See Pricing
Learn Microsoft Project and find work as a project manager in virtually any industry, in any location...
Microsoft Project is the primary project planning tool used by 92% of the corporate companies.

Some professionals wanting to learn MS Project worry about when they'll have time to study for the exam alongside their job. That's why we created this Microsoft Project Online Course Bundle – it is 100% self-paced and online, so you can study around YOUR schedule.

This affordable, online Microsoft Project Training Bundle course is brought to you by Master of Project Academy. Our courses have a 99.6% first-time pass rate and more than 200,000 past students.
"Master of Project Academy allows professionals to advance their training at a schedule that fits their busy life. No set dates, no set number of hours. No need to take time off to accommodate a course schedule in a physical classroom. And with 24 hour assistance, professionals have access to help whenever they need it."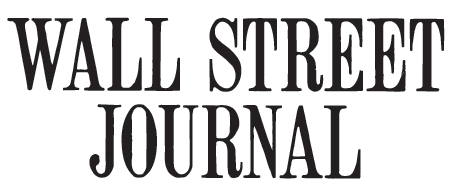 Microsoft Project Training Bundle is ideal for you if you're looking to advance your Project Management career by gaining Microsoft Project planning skills.
Zero to Hero
17+ Hours
100+ Lectures
30 day money back guarantee!
100% Online & Self-Paced
Course Completion Certificate
Completing this online Microsoft Project training bundle will help you to plan projects like a Pro

Learn how to create your project plans in MS Project step-by-step
See how you can create tasks, assign resources, take baselines, do reporting and more in MS Project
How to work with costs, deadlines and overcome scheduling issues
Save thousands of dollars in your projects by fixing utilization problems
Learn how to create a project plan through a real-world project example
Project security, saving and protecting Project files
Resource sharing including setting up a resource pool across projects
How to consolidate different projects into a single project
How to set up recurring tasks to save you time
Custom fields and how to automate calculations in a custom field
How Outline and WBS codes work and how to use them in your project
How to properly manage costs including setting fixed costs, budgets, variable costs and overtime
How custom tables and custom views work
Detail on advanced sorting, filtering and grouping
Creating customized reports, charts and how to edit certain elements of a report
Earned Value Analysis
How to import and export data from Excel, Word and Notepad
Using Macros in Microsoft Project
Get prompt answers & support from the instructor within 24 hours!
Test yourself with quizzes at the end of the sections
Earn 17 PDUs if you are a PMP already
Get downloadable handouts and materials during the course
Good Project Planning is the foundation of the project success. Microsoft Project is a project planning tool used by several Fortune 500 corporate companies as well as independent project management professionals. Learning how to use Microsoft Project and creating winning project plans in MS Project will advance your Project Management career.

This training is most suited for:
Project managers
Associate/Asst. Manager - Projects
Team leads/Managers
Project Executives/Engineers
Any professional using Microsoft Project®
Any professional aspiring to be a Project Manager
Microsoft Project Bundle Training includes two courses:
You can see the details of each training from the course pages.