Get Certified at Your Pace
#1 Leading Project Management Online Training Provider
100% Online and Self-Paced Certification Courses.
30 Day Money Back Guarantee
Master of Project Academy is proud to offer a 30 day money back guarantee with no questions asked. We don't like being hassled when we want our money back, and we extend that same courtesy to you. Our refund policy is good for all individual course sales and course bundle sales and our monthly subscriptions. Subscriptions can be refunded in full any time during the first 30 days of your subscription. After the 30 day period you will not be able to get a full refund, but you may cancel the subscription any time you like.
If Master of Project Academy detects that any member exceeds 10% of total progress and/or fraudulently accesses the course, and/or performs activities that show the customer logged in repeatedly and progressed through the majority of the course, Master of Project Academy reserves the right to refuse refund.

30 Day Money Back Guarantee does not apply on following products if the service/product has been used or delivered
Project Manager Interview Simulation
PMP Prep eBook
PMP One-on-One Online Coaching Sessions
PMP Live Class Training
PMP Exam Simulator
Project Management Templates
CSM Certification Training
CSPO Certification Training
Leading SAFe - Certified SAFe Agilist Training
How to Get Your Refund
All you need to do is let us know you want a refund by sending an email at [email protected]. We will process your refund within 1-2 business days.
How is that for easy!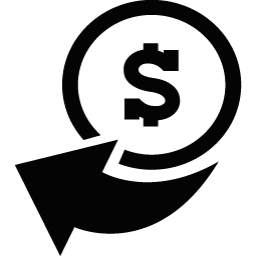 30 Day Money Back Guarantee
We guarantee that all our online courses will meet or exceed your expectations. If you are not 100% satisfied with a course - for any reason at all - simply request a full refund.
That's our promise to you. We hate games, gimmicks and tricks as much as you do. We guarantee no hassles if you want a refund, so ahead and order with confidence. You have absolutely nothing to lose.