200,000+ professionals enrolled from 100+ organizations including these reputable organizations.
We can enhance your organization's competence too!

Group Training - Request Information Form
Please fill out this form if you would like to get information about group enrollment. If you are looking for individual enrollment, all details are available on the course sales pages.
Don't let the lack of the "required competence" ruin your organization's objectives
Based on a Harvard Business Review (HBR) research, 1,471 projects have been examined, comparing their budgets and estimated performance benefits with the actual costs and results.
The average overrun was 27% — but that figure masks a far more alarming one. Graphing the projects' budget overruns reveal a "fat tail"—a large number of gigantic overages. Fully one in six of the projects that HBR studied was a black swan, with a cost overrun of 200%, on average, and a schedule overrun of almost 70%.
Therefore, when a project starts, the critical skills and competence must be available in the project team to complete the project on time and on budget.
Why should you opt for training employees online?
Fortune 500 companies including Google, Amazon, IBM, and many more train their employees with online courses. Google teaches its 80,000+ software engineers with online training programs. Online corporate training is more affordable for corporations and more efficient for employees.

Training your employees online saves budget and workforce.

Since your employees will attend online and self-paced courses, they will not have to leave their daily job. Besides, cost advantage will bring a highlight in your company's cost cutting targets.

Why Master of Project Academy?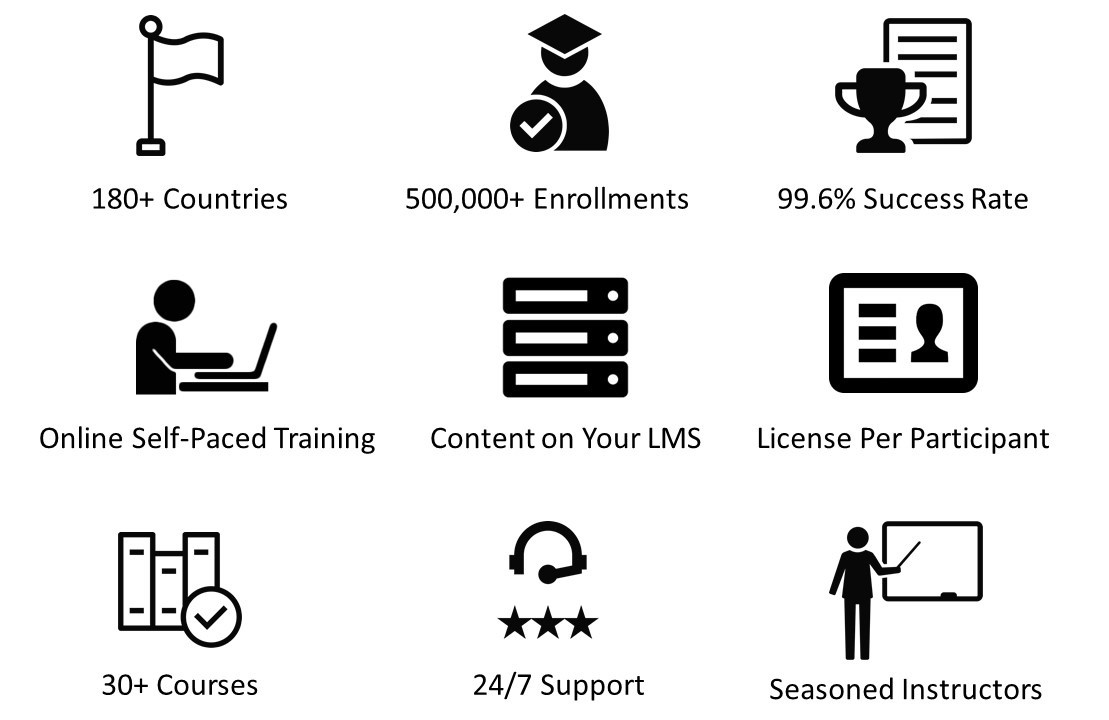 Popular Programs for Corporate Companies

PM Core™ - PM for Business People

We offer all types of project management and agile training and services from certification prep to recertification, coaching to consultancy. You can download our catalog and have an in-depth overview of our corporate training and services portfolio.
About Master of Project Academy
Helped 200,000+ professionals in 180+ countries to enhance their skills and advance their careers.
At their pace, in their place!