CAPM® Certification Training - 23 Contact Hours Online CAPM Training
Online CAPM Training helps you achieve CAPM® certification success – our students have a 99.6% FIRST TIME pass rate
Your 100% online, self-paced CAPM® Certification Training includes:
-23 contact hours of CAPM® Certification Training designed by industry experts
–Learn at your own pace whenever and wherever you want, even if you work full-time
-600+ CAPM® practice questions help you prepare for certification exam
-Sample CAPM Certification exam – get fully exam-ready ahead of the big day
-CAPM Cheat Sheets and more

See Pricing
Want to get CAPM certified at your first attempt? Here's how we can help.
If you're looking to enter project management or advance your PM career, gaining CAPM certification is essential…
With the PMI's Talent Gap Report predicting 15.7 million new project management jobs created by 2020 across seven project-intensive industries, there is currently a huge demand for certified PM professionals amongst employers.
The CAPM (Certified Associate in Project Management) certification is used by the Project Management Institute to demonstrate your knowledge and experience in project management, and is recognized across industries worldwide.
Created by experienced project management professionals, our CAPM Certification Training is structured around the 5 processes and 10 knowledge areas of project management as prescribed by PMI, giving you the practical knowledge and confident mindset to achieve certification.

With a 99.6% first-time pass rate and more than 125,000 past students, this affordable, self-paced online training is designed to boost your certification chances and help you stand out in your search for a rewarding career in project management.
"Master of Project Academy allows professionals to advance their training at a schedule that fits their busy life. No set dates, no set number of hours. No need to take time off to accommodate a course schedule in a physical classroom. And with 24 hour assistance, professionals have access to help whenever they need it."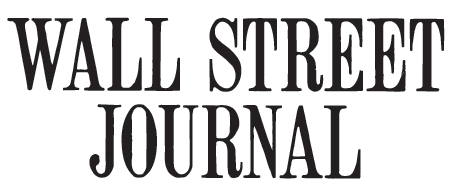 CAPM Certification Training is ideal for you if you're entering project management for the first time, aiming to become a CAPM (Certified Associate in Project Management), or are a project coordinator looking to advance your career with increased knowledge and skills.
99.6% Pass Rate
300+ Lectures
23+ Hours of Video Training
30 day money back guarantee!
100% Online & Self-Paced
Course Completion Certificate
Earn 23 PDU (Contact Hours) requirement of PMI so that you become eligible to sit for the CAPM Exam
Theoretical concepts explained with real-world project examples, giving you a better understanding of those concepts when it comes to your certification exam
Learn how to apply for CAPM exam step-by-step which will help you to pass the PMI CAPM eligibility check smoothly
Test yourself with a full sample CAPM exam at the end of the course so you can assess your readiness for the real exam
Get prompt answers & support from the instructor within 24 hours!
Practice with more than 600 questions
Practice questions by knowledge area and rationales so that you can see your weak areas
Participate in active discussions with other CAPM candidates which helps expanding your experience
Get downloadable handouts and materials during the course
Project managers looking forward to move ahead in their career with a globally recognized credential should take the CAPM certification. Project managers and project aspirants across industries are ideal participants for CAPM certification. CAPM certification is most suited for:
Project managers
Associate/Asst. Manager - Projects
University students/graduates aiming to get a project management position
Any professional aspiring to be a Project Manager
What is CAPM Certification?
CAPM certification is...
A valuable entry-level requirement for people wishing to become project managers, offered by the Project Management Institute
Evidence of your commitment to a project management career. It demonstrates your fundamental knowledge of project management and its associated processes
Awarded to professionals who qualify in the CAPM certification exam based on PMBOK Guide. CAPM certification is valid across many industries and is recognized by employers worldwide looking to hire project managers
-What are the CAPM certification requirements?
There are two fundamental CAPM certification requirements.
1-) You must have a high school diploma (secondary degree) or equivalent degree

AND
2-) You must have attended a 23 contact hours project management education. (This CAPM certification training qualifies for this requirement.)
More

---
-Why do I need CAPM certification?
Demand for CAPM certification is increasing year over year. There are several advantages of capm certification. The main benefit of capm certification is, it is considered as the entry level certification for project management profession.
Employers looking for project management vacancies give high importance to CAPM certification in candidates. Junior professionals or university students who would like to step into a project management career should consider taking CAPM certification. Therefore, CAPM certification worth it to invest if you are planning to pursue your career in project management.
---
-Which jobs can I apply for after I get CAPM certification?
Junior Project Manager, Project Specialist, Assistant Project Manager, Project Management Associate and similar positions are jobs you can look for after getting your CAPM certification.
Once you have enough project management experience, you must upgrade your CAPM certification to PMP certification.
---
-What is the CAPM certification cost?
CAPM certification exam fee is $225 for PMI-members and $300 for non-members. Cost of PMI membership is $150 and gives one-year access to PMI documents including PMBOK. Therefore, being a PMI member and applying for CAPM certification exam is recommended. Learn more about CAPM certification cost.
---
-How should I study for CAPM certification exam?
Master of Project Academy helped 125,000+ professionals to prepare and pass their certification exams in 170+ countries. Based on our experience and student stories, we prepared a 7-step CAPM study plan that will help you to pass CAPM certification exam in first attempt.
You can check the best CAPM study guide that will help you to guide on how to prepare for CAPM certification exam. After you completed your CAPM study, you must practice with sample CAPM exam questions.
You must score over 70% from CAPM practice questions in order to sit for CAPM exam confidently. It will be perfect to practice through a CAPM question bank to assess your readiness before sitting for the exam.
Our CAPM training covers over 600+ sample CAPM exam questions that will help you to get ready for the CAPM exam. Once you are ready for the exam, you can apply for CAPM exam through PMI site, schedule the exam date and take the CAPM exam through online proctoring or in a Pearson VUE test center.
---
-What is the passing score for CAPM certification exam?
There are 150 multiple questions in CAPM certification exam. 15 of these questions are for quality control purposes and unscored. Passing score is 61% or 83 correct answers out of 135 scored questions.
---
Want to learn more about CAPM certification?
Enroll in our free CAPM training course.
This course is qualified for Continuing Education Credit by AAPM
Disclaimer: PMI, PMBOK, CAPM and PMP are registered trademarks of Project Management Institute.
Curriculum
Introduction: What is CAPM?
Available in days
days after you enroll
View More
We can send you full course catalog
What Successful Students Are Saying
"CAPM online training, Excellent course material, I passed my CAPM on the first attempt thanks to Master of Projects. Very good quality of questions at the end of each chapter, and at the end of the course, I will recommend Master of Projects to anyone who want to pass CAPM in their first attempt."
"The quality of the CAPM certification training materials was very awesome. The discussed areas were accurate to detail which made it to follow up using the PMBOK. This allowed me to comprehend to sections for summarization. Training, documents, cheat sheets and instructor approach is great. Practice questions of the CAPM training material helped me to get ready for the real CAPM exam."
"I felt CAPM study materials of Master of Project Academy were highly relevant and excellent. CAPM training from Master of Project Academy led a good foundation of my concepts which is instrumental to pass the exam. Also, the study materials are helpful for digesting the PMBOK in a comprehensive way and making your own notes."
"The quality of the Master of Project Academy's CAPM certification training was very good, the topics were covered in enough detail without complicating the lectures. Using the PMBOK guide in conjunction with the videos and handouts allowed me to completely work through the material as well as summarize for review later on."
"Master of Project Academy provided me with a high quality CAPM exam online training. Thanks to this online course and material, I could pass the CAPM exam on my first attempt with pass rate above target! I highly recommend Master of Project Academy for earning Project Management certifications."

A+ Rated BBB Accredited Business

Excellent Overall Rating on TrustPilot
Professionals enrolled from 100+ organizations including these reputable organizations

CAPM Certification Training is brought to you by Master of Project Academy.
So far we've helped over 125,000 professionals from 180 countries prepare for and pass their Project Management certification exams.

Will you be our next success story?
Frequently Asked Questions
When does the course start and finish?
Master of Project Academy courses are designed to be flexible and affordable, so you can learn how you choose.

You can begin the course from the moment you enroll. Get instant access to all the lectures, videos and materials and train for certification at your own pace.

There's no deadline to complete the course – you can watch and re­‐watch as many times as you like, giving yourself the best chance at passing your certification exam at the first attempt.
What if I am unhappy with the course?
All our courses come with a full 30-­day guarantee for your protection. Our overall refund rate is less than 1% from 125,000+ students who have used our course to train for CAPM certification.
But if for any reason you decide to cancel, just email
[email protected]
within 30 days of enrollment, and we'll refund your payment in full.
How long can I access the course for?
For however long you need it. You can choose from monthly access, one‐year access or lifetime access below. If you select monthly access you will be auto-­billed on the same day each month, and can access the full course at any time until you cancel.

If you want to take longer to study the course, you can select annual or lifetime access to give yourself more time to watch and re-­‐ watch the lectures. Lifetime access is exactly that – you will never lose access and will receive free course content updates forever.
Who teaches the course?
Your expert instructor is Master of Project Academy Founder & CEO Resit Gulec, who has over a decade of IT project management experience and has taught the subject to thousands of students over 5 years.

Read more about Resit in his Instructor Bio below.
Meet Your Instructor

Your instructor for the training is the Founder & CEO of Master of Project Academy, Resit Gulec.
Resit regularly lectures undergraduate and MBA students in project management and has over 10 years of IT project management experience, including 4 years with Nokia (formerly Alcatel-­Lucent) and 2 years with Ericsson.
Resit has worked on multiple major projects with budgets ranging from $200K to $35M, across countries including the US, UK, Belgium, Greece, Portugal, Egypt, Azerbaijan & Turkey.
Resit has an MBA degree from London School of Business & Finance and working experience in various management areas:
-Project Management
-Software Project Management
-Product Management
-People Management
-Account Management
-IT Service Management
Everything you need to train for CAPM certification
Ready to get serious about your CAPM certification? Your new career in project management depends on it.
Enroll today and give yourself the best chance at passing at the first attempt…

-100% online training, learn at your own pace from wherever you want
-Training satisfies the formal education requirement to take the CAPM certification exam
-Ideal for people without previous project management experience or qualifications
-Includes 23 hours of video training, 600+ practice questions, sample CAPM certification exam & more
-Past students have a 99.6% first time pass rate at CAPM certification after completing our training


For corporate training solutions please email us
Monthly
$77
per month
Benefits of a monthly subscription:
The faster you complete the course, the less you pay
Get continuous access to the course - auto-billing means no manual payment hassles.
Cancel anytime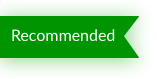 Annual
$377
1-year duration
Benefits of an annual subscription:
Learn at your own pace - take your time to complete the training and fully prepare for the certification exam
Revisit key lectures and highlights to give yourself the best chance of passing
Lifetime
$597
lifetime access
Benefits of lifetime course access:
Pay once, get forever access to course materials and all future updates at no additional cost
Revisit key lectures and highlights to give yourself the best chance of passing

30 Day Money Back Guarantee - Our Overall Full Refund Rate is < 1%
Master of Project Academy Featured In The Media





"Master of Project Academy offers the best solution, with flexible online courses at a fraction of the cost of other certification training courses. Courses can be taken from anywhere, anytime, with just an Internet connection."
"Master of Project Academy courses cover everything you need in a direct, accessible manner. All the reviews of Master of Project Academy are overwhelmingly positive. Students call out their favorite teachers and rave about how easy passing the exam is following Master of Project Academy's instruction."
"Master of Project Academy delivers 100% online, self-paced and 30-day money back guaranteed on certification courses. High quality premium certification courses are offered at low prices in comparison to other certification institutions."
"Master of Project Academy has a surprising pass rate of 99.6 percent; more than 125,000 of its students have passed the certification. But if that figure still doesn't inspire total confidence in you, rest easy knowing that the program offers all of its students a money-back guarantee."
"Courses are offered to students and professionals worldwide who seek to expand their knowledge base or need help preparing for a variety of professional certification exams. Courses are self-paced and conducted entirely online, with access to 24 hour support."