PMI-ACP® (Agile Certified Practitioner) Certification Training
Our Online PMI-ACP® training helps you fully prepare for the PMI-ACP certification exam – even if you're working full­‐time
Your 100% Online PMI-ACP® Certification Training includes:
-21 contact hours of PMI-ACP® Certification Training designed by industry experts
–Learn at your own pace whenever and wherever you want, even if you work full-time
-150+ PMI-ACP® practice questions help you prepare for the certification exam
-Sample PMI-ACP Certification exam – so you're exam-ready ahead of the big day
-PMI-ACP Cheat Sheets and more

See Pricing
Want to get PMI-ACP® certified at your first attempt? Here's how we can help.
If you're looking to learn agile project management skills or advance your PM career, gaining PMI-ACP certification is essential…
Harsh competition in the market, shorter product life-cycles and demand for seeing viable products in early stages of the project led agile project management practices to be adapted more and more by many of the organizations from small to Fortune 500 size. Thus, PMI-ACP is a key highlight in a resume if you are applying to an agile organization.
The PMI-ACP (Agile Certified Practitioner) certification is used by the Project Management Institute to demonstrate your knowledge and experience in agile project management, and is recognized across industries worldwide.
Created by experienced project management professionals, our PMI-ACP Certification Training is structured around all domain areas of project management as prescribed by PMI, giving you the practical knowledge and confident mindset to achieve certification.

With a 99.6% first-time pass rate and more than 300,000 past students, this affordable, self-paced online training is designed to boost your certification chances and help you stand out in your search for a rewarding career in project management.
Watch Jon's PMI-ACP® Journey Interview
Jon: "I would definitely recommend Master of Project Academy for PMI certification aspirants."
"Master of Project Academy allows professionals to advance their training at a schedule that fits their busy life. No set dates, no set number of hours. No need to take time off to accommodate a course schedule in a physical classroom. And with 24 hour assistance, professionals have access to help whenever they need it."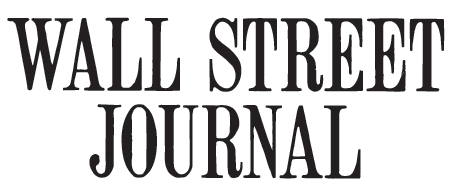 PMI-ACP Certification Training is ideal for you if you're looking to advance your Project Management career by gaining PMI-ACP certification at the first attempt.
99.6% Pass Rate
21+ Hours
100+ Lectures
30 day money back guarantee!
100% Online & Self-Paced
Course Completion Certificate
Completing this online PMI-ACP training earns you 21 contact hours to help your agile education eligibility for the PMI-ACP certification exam

Theoretical concepts explained with real-world project examples, giving you a better understanding of those concepts when it comes to your certification exam
24/7 assistance from our expert support team
Test yourself with a full sample PMI-ACP exam to assess your readiness for the real exam
Over 150 practice questions to test your skills and prepare for certification
Unlike in-person 'certification training bootcamps', you can study and prepare at your own pace, to fit your busy schedule
Online moderated PMI-ACP peer forum to participate in active discussions
Downloadable high-quality PMI-ACP study handouts
Agile project management is trending in all industries. PMI-ACP (agile certified practitioner) certification is an essential professional requirement across industries for agile project management roles. PMI-ACP certification is most suited for:
Project managers
Associate/Asst. Manager - Projects
Team leads/Managers
Project Executives/Engineers
Software Developers
Scrum Masters
Product Owners
Product Managers
Any professional aspiring to be a Agile Project Management Professional
-What are the PMI-ACP certification requirements?
There are three fundamental PMI-ACP certification requirements.
1-) You must have 2,000 hours of general project experience working on teams. This makes around 1.5-2 years of experience. If you hold a PMP or PgMP certification, you will satisfy this requirement automatically. However, satisfying this requirement alone is not sufficient to sit for PMI ACP exam.

2-) You must have 1,500 hours of working experience on agile project teams or with agile methodologies. This requirement is in addition to the first one.
3-) You must have attended a 21 contact hours of training in agile practices. This Online PMI ACP Certification Training satisfies this requirement.
---
-What is the PMI-ACP certification cost?
PMI ACP certification exam fee is $435 for PMI-members and $495 for non-members. Cost of PMI membership is $150 and gives one-year access to PMI documents including PMBOK and other documents. Therefore, being a PMI member and applying for PMI ACP certification exam is recommended.
More

---
-How should I study for PMI-ACP certification exam?
Master of Project Academy helped 300,000+ professionals to prepare and pass their certification exams in 180+ countries. Based on our experience and student stories, we prepared this online PMI ACP certification training in an easy to follow and digestable format.
1-) Download the handouts of each section before you start to watch lectures.
2-) Follow the lectures and take your own notes to go through to memorize the lectures you already studied.
3-) Practice end of section quizzes and try to score over 80% to sit and pass PMI ACP exam confidently
4-) Practice end of course sample PMI ACP exam. If you score over 80%, schedule your PMI ACP exam.
5-) Go and get your PMI ACP certification!
---
-What is the passing score for PMI-ACP certification exam?
There are 100 multiple questions in PMI-ACP certification exam. 20 of these questions are for quality control purposes and unscored. Passing score is 70% or 56 correct answers out of 80 scored questions.
---
-What is the value of PMI-ACP certification?
Harsh competition in the market and pace of technology reduced the product lifecycle durations. Organizations must be quick and agile to produce and launch winning products in order to survive. As an alternative to traditional project management methodologies, agile methodologies emerged starting from early 2000s.
Agile methodologies focus on productivity and product itself rather then administration and documentation. Customer requests and iterative product development is the key that made agile methodologies trending in last decade.
Because of successful agile project management practices, organizations started to apply agile methodologies in their company as an alternative to waterfall project management. This made agile project management popular and in demand over years.
PMI-ACP certification will be a highlighting asset in your resume if you are applying for an agile organization. Based on salary surveys, PMI ACP certification holders earn +20% more compared to their uncertified peers.
---
This course is qualified for Continuing Education Credit by AAPM
Disclaimer: PMI, PMBOK, PMI-ACP and PMP are registered trademarks of Project Management Institute.
Curriculum
Domain I. Agile Principles & Mindset
Available in days
days after you enroll
Start

Agile Principles (9:31)

Start

Agile Overview (11:11)

Start

Scrum Overview (12:05)

Start

Scrum Events (21:45)

Start

Extreme Programming (XP) (9:48)

Start

Lean (7:40)

Start

Kanban (8:11)

Start

Other Methodologies (14:14)

Start

Agile Mindset (14:59)

Start

Domain I Quiz
View More
What Successful PMI-ACP Students Are Saying
"I've just passed the PMI-ACP exam in my first try. It was possible with the help of Master of Project Community course and materials. Thank you, guys!"
"I would recommend Master of Project Academy to everyone! I am glad that I found this resource. The knowledge I received is enough. I passed all domains of PMI ACP exam "Above Target". It's amazing how they prepared such great course for a very affordable price. Great value for great price! Thank you a lot!"
"I'm excited to share my most recent success on my mission towards continuous improvement. I officially passed the Project Management Institute's PMI Agile Certified Practitioner (PMI-ACP)® exam earning my certification and reaching the Definition of Done (DoD). Thank you Master of Project Academy for the invaluable resources."
"I took the PMI-ACP course and found it excellent. I took the exam and passed with a result 'Above Average' in all domains. I believe that the quality of the course was a major contributor to this result. I'd strongly recommend this course."
"Sections and lectures are divided logically to groups. I could easily follow the lectures and end of section exams were great to assess my knowledge. Great PMI ACP course."
300,000+ professionals enrolled from 100+ organizations including these reputable organizations

Master of Project Academy is an Accredited Business by Better Business Bureau®

What does this mean? This means all figures, claims, and reviews of Master of Project Academy are audited and backed up. BBB® reviews the pass rate, student reviews, and all claims of our website, and make sure that they are genuine, authentic and made by real students enrolled in our courses.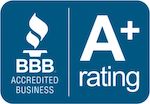 You can see several authentic and genuine reviews on our BBB, Google, and TrustPilot Pages.

PMI-ACP Certification Online Training is brought to you by Master of Project Academy – so far we've helped over 300,000 professionals from 180 countries prepare for and pass their Project Management certification exams.

Will you be our next success story?
Everything you need to train for and pass PMI-ACP certification
Ready to get serious about your PMI-ACP certification? Your career in project management depends on it.
Enroll today and give yourself the best chance at passing at the first attempt…

-100% online training, learn at your own pace from wherever you want
-Training satisfies the formal education requirement to take the PMI-ACP certification exam
-Includes 21 hours of agile video training, 150+ practice questions, sample PMI-ACP certification exam & more
-Past students have a 99.6% first time pass rate at PMI-ACP certification after completing our training
In-person, virtual, and hybrid group training formats are available for this program.
For group and corporate training solutions, please
Monthly
$89
per month
Benefits of a monthly subscription:
The faster you complete the course, the less you pay
Get continuous access to the course - auto-billing means no manual payment hassles.
Cancel anytime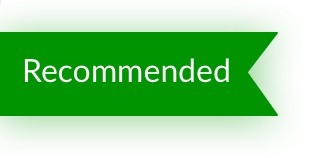 Annual
$497
1-year duration
Benefits of an annual subscription:
Learn at your own pace - take your time to complete the training and fully prepare for the certification exam
Revisit key lectures and highlights to give yourself the best chance of passing
Lifetime
$770
lifetime access
Benefits of lifetime course access:
Pay once, get forever access to course materials and all future updates at no additional cost
Revisit key lectures and highlights to give yourself the best chance of passing

30 Day Money Back Guarantee - Our Overall Full Refund Rate is < 1%
Master of Project Academy Featured In The Media





"Master of Project Academy offers the best solution, with flexible online courses at a fraction of the cost of other certification training courses. Courses can be taken from anywhere, anytime, with just an Internet connection."
"Master of Project Academy courses cover everything you need in a direct, accessible manner. All the reviews of Master of Project Academy are overwhelmingly positive. Students call out their favorite teachers and rave about how easy passing the exam is following Master of Project Academy's instruction."
"Master of Project Academy delivers 100% online, self-paced and 30-day money back guaranteed on certification courses. High quality premium certification courses are offered at low prices in comparison to other certification institutions."
"Master of Project Academy has a surprising pass rate of 99.6 percent; more than 300,000 of its students have passed the certification. But if that figure still doesn't inspire total confidence in you, rest easy knowing that the program offers all of its students a money-back guarantee."
"Courses are offered to students and professionals worldwide who seek to expand their knowledge base or need help preparing for a variety of professional certification exams. Courses are self-paced and conducted entirely online, with access to 24 hour support."
Frequently Asked Questions
When does the course start and finish?
Master of Project Academy courses are designed to be flexible and affordable, so you can learn how you choose.

You can begin the course from the moment you enroll. Get instant access to all the lectures, videos and materials and train for certification at your own pace.

There's no deadline to complete the course – you can watch and re­‐watch as many times as you like, giving yourself the best chance at passing your certification exam at the first attempt.
What if I am unhappy with the course?
All our courses come with a full 30-­day guarantee for your protection. Our overall refund rate is less than 1% from 300,000+ students who have used our course to train for PMI-ACP certification.
But if for any reason you decide to cancel, just email
[email protected]
within 30 days of enrollment, and we'll refund your payment in full.
How long can I access the course for?
For however long you need it. You can choose from monthly access, one‐year access or lifetime access below. If you select monthly access you will be auto-­billed on the same day each month, and can access the full course at any time until you cancel.

If you want to take longer to study the course, you can select annual or lifetime access to give yourself more time to watch and re-­‐ watch the lectures. Lifetime access is exactly that – you will never lose access and will receive free course content updates forever.
Who teaches the course?
Master of Project Academy instructors have many years of experience in their fields and each has major industry experience including but not limited to IT, banking, telecommunications, consultancy, non-profit organizations, military, energy, and more.
Read more about
Master of Project Academy Instructors.