According to Herzberg's theory, salary is a hygiene factor in the workplace and a higher salary will not bring positive satisfaction or lead to higher motivation. Although this is a well-known theory in project management world, most of the project managers look for the highest paying companies in their next job.
What are the top paying companies for project managers? Which company is the best to work with project managers? What are the compensation packages of companies for project managers?.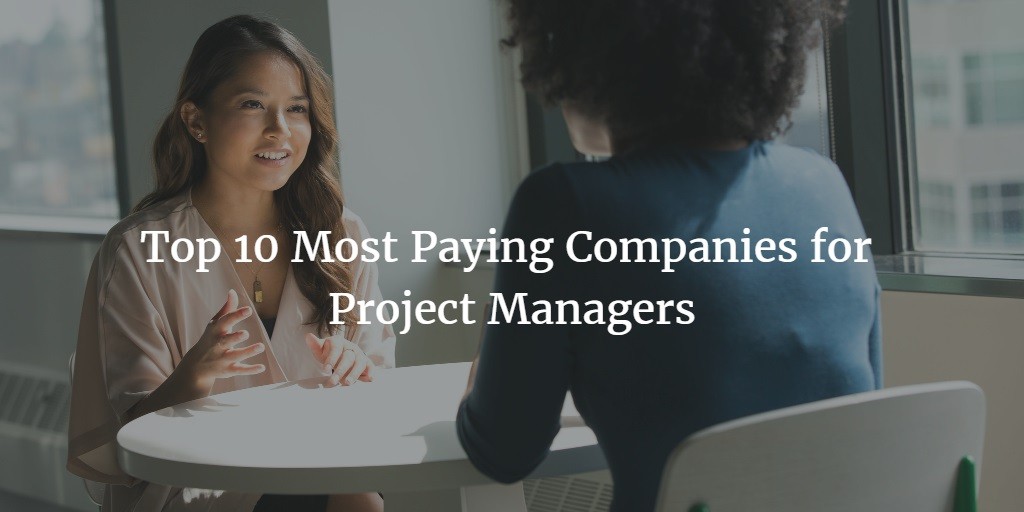 We listed the top 10 most paying companies for project managers, their salary and compensation packages and recent project manager reviews for these companies as well
10 Top Paying Companies for Project Managers
The project management field is growing bigger every day. Various companies in many sectors are trusting Project Managers for dealing with big or small sized projects. Because the project management skills are important for every kind of companies. A successful project manager will help the company to be more effective, productive and well organized.
Project Manager is the key person who will handle the timing and budget of a project in an organization. Also they are the one who will communicate with customers and collaborate with the team members. More and more companies are hiring PMP certified project managers. Project managers who are certificated from PMI are considered as the most qualified Project Managers in the field.
Project Management is a critical position. It requires several skills, experience and passion. What are the average salaries for Project Managers? Which are the top paying companies for Project Managers?
We have gone through indeed.com to review the top 10 companies who pays the highest salary to Project Managers. From the same website, we also gathered some insights from the previous or current Project Managers in these companies.
1. Cisco


Average Salary for Project Managers:
$114,956 / year
The top paying company for Project Managers is, Cisco, headquartered in California. Cisco develops, manufactures, and sells networking hardware, telecommunications equipment, and other high-technology services and products.
When we reviewed the comments of their employees, especially three words caught our attention: "work life balance". Cisco is valuing the balance between the work & private life of the employees. This also means that they have a great level of Project Management. Because we know that if a project is conducted well enough, it can be a lot less time consuming.
What did the Project Managers say about Cisco?
"Really good work/life balance, lack of attitude regardless of level."
"Very fast paced environment. Being a Project Manager at Cisco was a great experience. There was no real "hard part" about working with Cisco because we all worked so well as a team."
2. Jacobs

Average Salary for Project Managers: $109,106 / year
Jacobs is operating in Construction, Aerospace and Defense, Pharmaceuticals, Telecommunications and Transportation industries. It is one of the world's largest and most diverse providers of technical, professional, and construction services.
Their employees are mostly praising the company's culture, which allows them to grow professionally.
What did the Project Managers say about Jacobs?
"Jacobs is an excellent company to work for. They have well established procedures and work processes and these are followed rigorously."
"Jacobs has an excellent employee culture and is advanced in IT expertise."
3. Southern California Edison


Average Salary for Project Managers:
$104,206 / year
Southern California Edison is one of the US' largest investor-owned utilities. They have nearly 5 millions of customers. SCE plans to invest up to $20.4 billion over the next four years, expanding and strengthening its electric system infrastructure.
In their comments, the employees highlight the company's flexibility, which serves them as an opportunity to learn a lot.
What did the Project Managers say about SCE?
"The company is undergoing a lot of change which provides many opportunities to learn, grow, and be flexible. They provide developmental opportunities."
"Long term employment with many opportunities for advancement. If you work hard, you can make this a life-long career."
4. Ericsson

Average Salary for Project Managers:
$100,711 / year
Ericsson is the one of the world's leading provider of technology and services to telecom operators. This long established Swedish company has customers in 180 countries and 40% of mobile calls are made through their systems.
Most of the employees say that the company has a fast paced and challenging environment. They also add that hard work is rewarded.
What did the Project Managers say about Ericsson?
"Working in lean and agile software cross functional team, achieved continuous delivery of maintenance releases with high quality, on-time delivery and with allocated budget."
"Ericsson is very fast paced in a changing and demanding environment. There are many learning opportunities and self paced on line training."
5. SAIC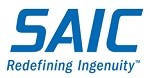 Average Salary for Project Managers: $96,324 / year
SAIC's specialties include IT Solutions, Logistics & Supply Chain, Systems Engineering. Its deep customer and domain knowledge, enables the delivery of systems engineering and integration offerings for large, complex projects.
The company has a team oriented culture. The employees also consider that it has a very professional atmosphere.
What did the Project Managers say about SAIC?
"Very professional environment, competitive salaries and benefits. Always received support from superiors and support staff to effectively execute contract assigned."
"Most work performed had input from other team members and project managers. This helped in preventing errors in projects and put more confidence behind the product."
6. Accenture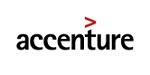 Average Salary for Project Managers: $95,715 / year
Accenture provides a broad range of services and solutions in strategy, consulting, digital, technology and operations. It combines its experience and skills across more than 40 industries and helps clients to improve their performance.
The company's HQ is located in Dublin. It encourages individual development, also values work life balance according to its employees. It also offers lots of company events, such as Volunteer Day, Holiday Party, team level events, etc.
What did the Project Managers say about Accenture?
"If the management of project is ethical then one can find opportunities for growth. If not, then it can give one a challenging experience."
" Loved the work, it was challenging and fun. Work hours depended on how well a project was planned versus what was needed."
7. Microsoft

Average Salary for Project Managers: $93,721 / year

There's no need to tell much about this very well known computer software producer. Established in 1975, Microsoft was always the pioneer of developing computing technologies. Now, its range of products varies from video gaming industry to digital services and smartphones.
Multicultural and friendly atmosphere of the company is highly praised by its employees. Although friendly, it's a really professional company in which a Project Manager can learn various new things.
What did the Project Managers say about Microsoft?
" Achieving the goals with various teams was always hardest part of the project. But at the same time that was the most fun and rewarding part of the project."
"Position was interesting and projects were challenging as well as highly visible. The team members were really bright people who help me sharpened my PM skills as well as learn about different areas of the IT workspace."
8. JPMorgan Chase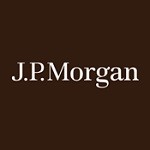 Average Salary for Project Managers: $93,349 / year
The financial giant in commercial and corporate banking is almost 200 years old. In this big and old company, experienced Project Managers are highly appreciated. The company is providing innovative financial solutions for consumers, small businesses, corporations, governments and institutions around the world.
Even if it has a long history JPMorgan Chase, is considered as an innovative company by its employees. They also add that there are various opportunities for movement inside the company.
What did the Project Managers say about JPMorgan Chase?
"Disciplined in the utilization of project methodology, adapts quickly to change, executes with precision, and brings clarity and structure to complex issues through to completion."
"Organizes project teams by identifying areas of needed expertise and directs the activities of those teams to ensure quality and timeliness of project completion. Throughout the life cycle of project, provide ongoing support and work to resolve process and project issues. Develops, updates and presents requirements documentation to support various work and creates project presentations and presents to senior management when applicable."
9. Bank of America


Average Salary for Project Managers: $89,950 / year

It's the one of the world's leading financial institutions. It serves small, middle sized business, individuals and also large corporations in the US. Bank of America is a global leader in investment, corporate banking and trading.
Some of the employees complains about the work & life balance of the company. But the majority of them agree that it offers competitive compensation and benefits.
What did the Project Managers say about Bank of America?
"Worked as a contract project manager. Really enjoyed the people, both my management team and also the internal clients I delivered project for. There were times when I had to pull some long nights or an occasional weekend to prepare an executive level presentation or meet a deadline but not too often."
" Obtaining an exceeds rating is everyone's goal, however it's really not achievable. The company has excellent benefits which minimizes all the other things such as work/like balance and capacity overloading go away."
10. AECOM


Average Salary for Project Managers:
$89,069 per year
A Fortune 500 firm AECOM, is a civil engineering company operating in more than 150 countries. It designs, builds, finances and operates infrastructure assets for governments, businesses and organizations.
Some of the employees states that AECOM has some management issues in mid or top levels. Despite that, they also say their co-workers are great and the diversity of the projects provides them a good experience.
What did the Project Managers say about AECOM?
"Mostly enjoyable but very challenging projects require good reasoning skills out of the box."
"Great place to work and learn, Work in multiple high paced environment. Great workplace environment and culture. Lots of talented people at work. Get to work in many interesting projects."
Did you see our FREE courses?
Did you take a look at our Certification Courses?
Do you want to earn money just by sharing this article? Learn How