Course Description
CCNA Wireless 640-172 IUWNE training from Master of Project Academy is designed to ensure that you clear the CCNA Wireless 640-172 IUWNE exam in the first attempt. Our hands-on training approach, entrusted by 50,000+ learners, will help you to imbibe the workings of the CCNA Wireless 640-172 IUWNE Certification Exam Content as prescribed by Cisco®. We guarantee that you will walk away with all the preparation and confidence you need to conquer the exam and earn the CCNA Wireless 640-172 IUWENE certification.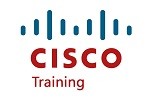 ---
Features
100+ Lectures
12+ Hours
Lifetime Access option
100% Online & Self Paced
30 day money back guarantee!
Course Completion Certificate
---
What am I going to get from this course?
Once you complete this course, you will be prepared and ready to pass Cisco's new CCNA Wireless 640-172 IUWNE certification exam.
If you need to be knowledgeable in Networking, then this is the course for you!
---
What is the target audience?

CCNA certification is an essential professional requirement in networking roles across industries. CCNA Wireless is a further level certification for IT Network Professionals. This certification is most suited for:
This course was prepared for those that need to pass the CCNA Wireless 640-172 IUWNE certification exam
Students that are currently in College or University for Networking of Computer Science degrees
Anyone that wants to advance their career into Networking
Employees that need to get the CCNA Wireless certification to maintain their relevance in their job
---
More
Welcome to Cisco's CCNA Wireless course for the (640-720) IUWNE certification!
This course is over 12+ hours in length and will cover all the needed subjects to be successful in helping to prepare and pass the CCNA Wireless exam.
This course packs a punch!...not only will the student acquire the knowledge needed for Cisco's certification exam; but what is learned herein will be transferable to the real world for a small and/or Enterprise environment.
Students will get an in-depth understanding of networking, using wireless routers along with switches and their various configurations and connections. Students will learn about different types of wireless topologies, wireless RF fundamentals, wireless standards and an introduction to wireless security.
This course will also prepare the student in Layer 2 technology and its various configurations, such as; VLAN's, Inter-VLAN communication & Trunking.
Students will also acquire the basic understanding needed to secure their wireles networks using the following techniques and protocols; PSK. 802.1x, WPA/WPA2 with EAP-TLS, EAP-FAST, PEAP and LEAP.
Student will learn how to install the Cisco Unified Wierless Network (CUWN), how to setup the WLC management, manage stand alone AP's, and be able to troubleshoot, maintain wireless networks.
This is a full comprehensive course that will take you from A-Z in your quest to acquire the Cisco Wireless Certification!