Free Scrum SEU Training Bundle
Our online Free Scrum SEU training helps you to earn 2 SEU hours for free and guides you to complete Scrum Alliance® certification renewal cycle hassle-free.
Free Scrum SEU Training includes:
-Sample video lectures, handouts and questions from 40 Scrum SEU Training Bundle
-Two self-paced Free SEU training courses
–Downloadable free SEU study materials
-Reviews, tips and tricks from recent Scrum Alliance® certification renewing professionals
-Scrum Alliance® SEU requirements and step-by-step guide for Scrum Certification renewal
Enroll in Free SEU Training online, earn 2 SEUs for FREE and learn all you need to know about Scrum Certification renewal.
"Master of Project Academy allows professionals to advance their training at a schedule that fits their busy life. No set dates, no set number of hours. No need to take time off to accommodate a course schedule in a physical classroom. And with 24 hour assistance, professionals have access to help whenever they need it."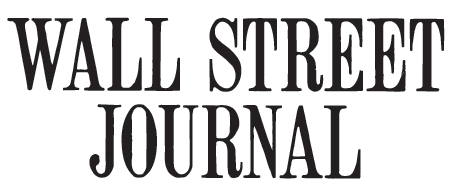 2 Free Scrum SEU courses
2 SEU Hours
FREE-No Credit Card Required
Lifetime Access
100% Online & Self-Paced
Course Completion Certificates
Sample lectures from 40 Scrum SEU Course Bundle

Downloadable SEU handouts and several materials
Two Free SEU courses - worth 2 SEUs in total
Tips & tricks from Scrum certified professionals renewed their certification recently
Details about Scrum Alliance® SEU requirements
Scrum SEU submission guidance
Learn which documents to provide in case of SEU audit
Get prompt answers & support from the instructors within 24 hours!
Participate in active discussions with other Scrum certified professionals.
Scrum certification is an essential professional requirement across industries for senior agile project management roles.
If you are planning to retain your Scrum certification, this online Free SEU training will help you to earn 2 SEUs for Free and guide you regarding Scrum Alliance® certification renewal process.
This course is most suited for Scrum certified professionals who has following Scrum Alliance® certifications:
Foundational: (CSM®, CSPO®, or CSD®)
Professional: (CSP®-SM, CSP®-PO, or CSP®)
Professional: (CSP®-SM, CSP®-PO, or CSP®)
-What is in this Free Scrum SEU training online program?
Free SEU course program has two self-paced SEU courses
Free SEU Training #1 - Free Agile Scrum Training
First free SEU course is Free Agile Scrum Course. Since the 2000s, agile methodologies started to be adapted by most of the software development companies in order to welcome fast-changing requirements of projects. There are several frameworks and methodologies under agile. These are, scrum, test-driven development, pair programming etc. You will learn the basics of agile principles, agile manifesto and also frameworks and methodologies in this free course.
You will earn 1 SEU once you completed this course.
Free SEU Course #2 - Free PMI-ACP Course
Second Free Scrum SEU course is Free PMI-ACP Course. ACP is the abbreviation of Agile Certified Practitioner. PMI-ACP is the agile project management certification of PMI - Project Management Institute.
More

PMI-ACP certification plays a vital role if you are working in an agile organization or in software development projects.

You will earn 1 SEU once you completed this course.
Tips & Tricks from Scrum certified professionals renewed their Scrum Alliance® certification recently.
You will watch videos, learn tips and tricks of Scrum certified professionals who completed their Scrum Certification renewal cycle and renewed their Scrum certification recently.

You will learn the details of how to earn Scrum SEUs and renew your Scrum certification easily.
Scrum Alliance® SEU Requirements
Once you have taken a Scrum Alliance certification, your certificate will be active for a period of 2 years. However, during these two years, you must renew your certificate to maintain your certified status.

Earlier, you had to pay a renewal fee once in just 2 years. Scrum Alliance decided a major change in renewal conditions and stated that a high percentage of Scrum Alliance surveyed community has expressed a continuing education component would add value and thus ensure that certificate holders are aware of the latest developments and skills related to Agile and Scrum. As learning is essential for people, Scrum Education Units (SEUs) serve for this purpose.

Individuals must now complete a number of Scrum Education Units (SEUs) as they must pay a renewal fee every 2 years. To verify your engagement and your mastery of the basic principles and practices of Scrum, you must take part in a training or learning opportunity to obtain Scrum Education Units (SEUs). Earning SEUs keeps your information up to date and thus it is the only way to keep your certificate valid.

All SEU hours used for renewal should be received within the last two (2) years. For example, if your certificate ends on 02/21/2021, your SEUs must be acquired between 02/21/2019 and 02/21/2021.

SEUs are required to renew your foundation, advanced and professional level certificates. This includes CSM, CSPO, CSD, A-CSM, A-CSPO, CSP-SM, CSP-PO and CSP. As learning is the most important part of your Agile journey and SEU is a simple measurement tool to prove this.

Following is the SEU hours required to renew certification for each level of Scrum Alliance® certification:
Foundational: CSM®, CSPO®, or CSD® - 20 SEUs
Advanced: A-CSM or A-CSPO - 30 SEUs
Professional: CSP-SM, CSP-PO, or CSP - 40 SEUs
How to Submit Earned SEU Hours
You can earn Scrum SEU credits from six different SEU categories:
Category A: Scrum Alliance Scrum Gatherings
Category B: Scrum Alliance Courses or Coaching
Category C: Outside Events
Category D: Volunteer Service
Category E: Independent Learning
Category F: Other Collaborative Learning
Our 40+ Scrum SEU Bundle and Free Scrum SEU courses are compliant with Category E: Independent Learning. This category accepts Scrum SEU points from the following options:
E.1 – Prepared a Scrum presentation (preparation time only, not delivering)
E.2 – Authored a book, article, or blog
E.3 – Watched a Scrum/Agile training video by an instructor other than a Scrum Alliance CST
E.4 – Read a Scrum/Agile book
E.5 – Other independent learning (We invite instances of creative learning that do not fit into other categories)
You will be able to submit your earned Scrum SEU credits under Category E.5 option.
Want to learn more about Scrum SEU?
You can read our Scrum SEU post
---
This course is qualified for Continuing Education Credit by AAPM
Disclaimer: PMI and PMI-ACP are registered trademarks of Project Management Institute.
Scrum Alliance®, CSM, CSPO, CSD, A-CSM, A-CSPO, CSP-SM, CSP-PO and CSP and SEU® are registered trademarks of Scrum Alliance.
Curriculum
Free Scrum SEU Course
Available in days
days after you enroll
Start

Welcome to Master of Project Academy (1:19)

Start

Introduction to Free Scrum SEU Training Course
View More
What Our Students Say




"I was looking for earning Scrum SEU hours to renew my CSM certification. I searched on web and I found this Free Scrum SEU bundle. I enrolled and completed the free courses. Scrum Alliance approved my Scrum SEUs without any issue. After that, I enrolled in 20 Scrum SEU bundle of Master of Project Academy to complete remaining Scrum SEUs. I could renew my CSM successfully."
"I have CSP-SM certification from Scrum Alliance. I knew that I had to earn 40 Scrum SEUs to renew it but somehow I could not earn Scrum SEUs until the 2nd year of my renewal period. After searching for Scrum SEU courses, I found this free bundle. I could earn 2 Free Scrum SEUs easily. Thanks to Master of Project."
"I am a full-time working Scrum Product Owner in a corporate company. I have CSPO certification. I had to earn Scrum SEUs to renew my certification. I enrolled in this Free Scrum SEU bundle and earned 2 Scrum SEUs easily. Then I purchased the bigger bundle to complete my two-year renewal cycle"
"I am a software developer from San Francisco. I was very well aware that I had to earn 20 Scrum SEUs after I got my CSD from Scrum Alliance. However, somehow, I could not make it until the last year of my renewal cycle. I was looking for Scrum SEU courses, seminars and events. I could earn some Scrum SEUs from them but this Free Scrum SEU bundle and then Scrum SEU bundle saved my time a lot."
200,000+ professionals enrolled from 100+ organizations including these reputable organizations

Master of Project Academy is an Accredited Business by Better Business Bureau®

What does this mean? This means all figures, claims, and reviews of Master of Project Academy are audited and backed up. BBB® reviews the pass rate, student reviews, and all claims of our website, and make sure that they are genuine, authentic and made by real students enrolled in our courses.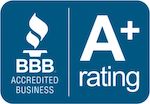 You can see several authentic and genuine reviews on our BBB, Google, and TrustPilot Pages.

Free Scrum SEU Online Training is brought to you by Master of Project Academy – so far we've helped over 200,000 professionals from 180 countries prepare for and pass their Project Management certification exams.

Will you be our next success story?
Master of Project Academy Featured In The Media





"Master of Project Academy offers the best solution, with flexible online courses at a fraction of the cost of other certification training courses. Courses can be taken from anywhere, anytime, with just an Internet connection."
"Master of Project Academy courses cover everything you need in a direct, accessible manner. All the reviews of Master of Project Academy are overwhelmingly positive. Students call out their favorite teachers and rave about how easy passing the exam is following Master of Project Academy's instruction."
"Master of Project Academy delivers 100% online, self-paced and 30-day money back guaranteed on certification courses. High quality premium certification courses are offered at low prices in comparison to other certification institutions."
"Master of Project Academy has a surprising pass rate of 99.6 percent; more than 125,000 of its students have passed the certification. But if that figure still doesn't inspire total confidence in you, rest easy knowing that the program offers all of its students a money-back guarantee."
"Courses are offered to students and professionals worldwide who seek to expand their knowledge base or need help preparing for a variety of professional certification exams. Courses are self-paced and conducted entirely online, with access to 24 hour support."
Frequently Asked Questions
When does the course start and finish?
The course starts now and never ends! It is a completely self-paced online course - you decide when you start and when you finish.
How long do I have access to the course?
How does lifetime access sound? After enrolling, you have unlimited access to this course for as long as you like - across any and all devices you own.