Get Certified at Your Pace
#1 Leading Project Management Online Training Provider
100% Online and Self-Paced Certification Courses.
PMI PDU Submission
Once you finished all lectures and materials of our courses, you will be able to submit PDUs through your profile at pmi.org. In this post, we will describe PMI PDU submission for a sample training.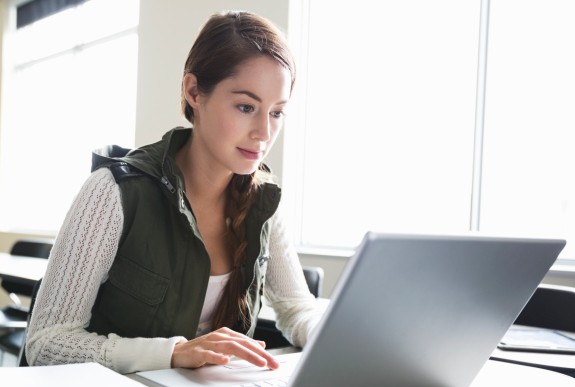 1- Login to your pmi profile through pmi.org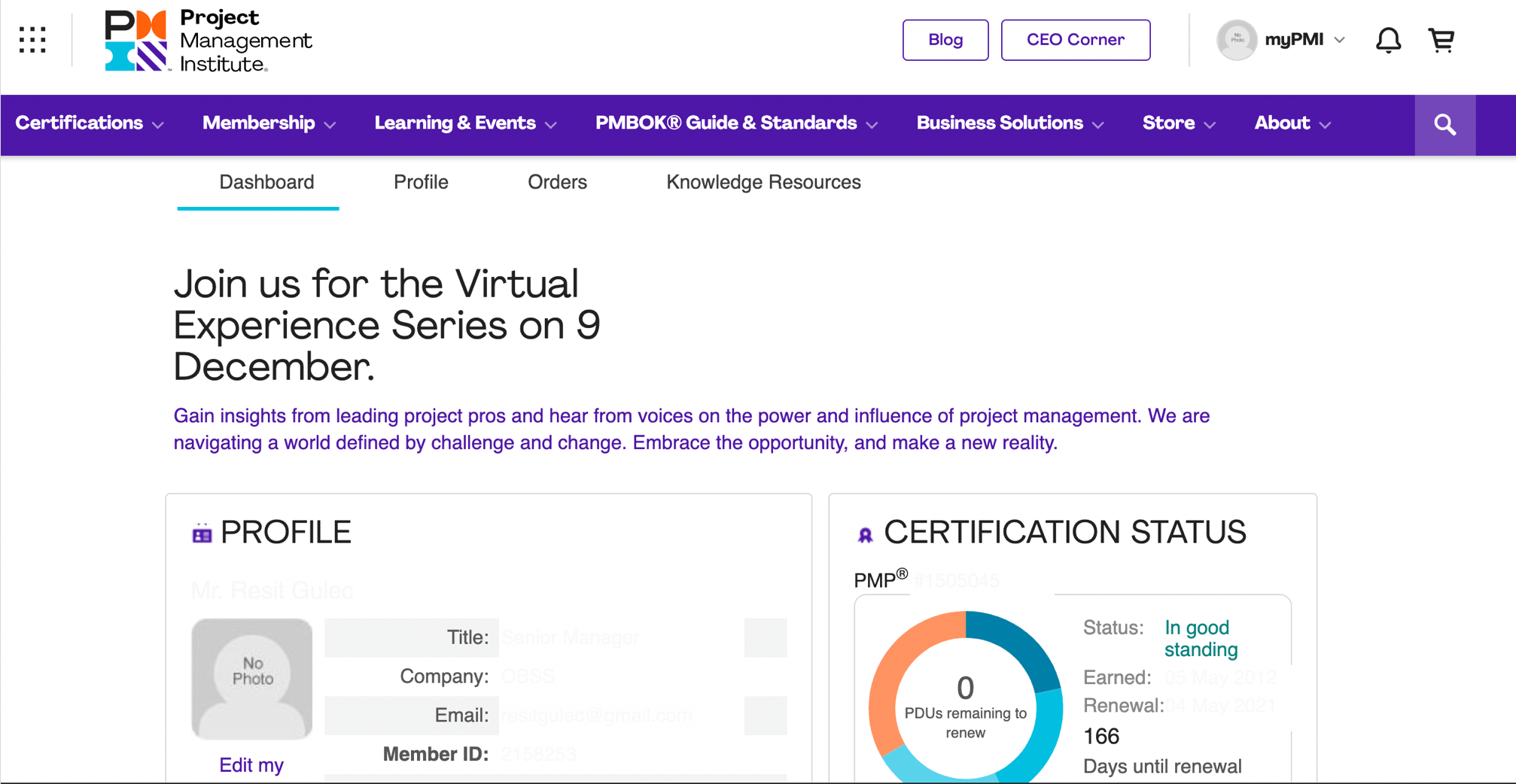 2- Upon successful login, you will be able to see "Report PDUs" on your dashboard if you have a PMI certification.

3- Once you click on "Report PDUs", you will be directed to CCRS (Continuing Certification Requirements System). On this page, click on "Course or Training".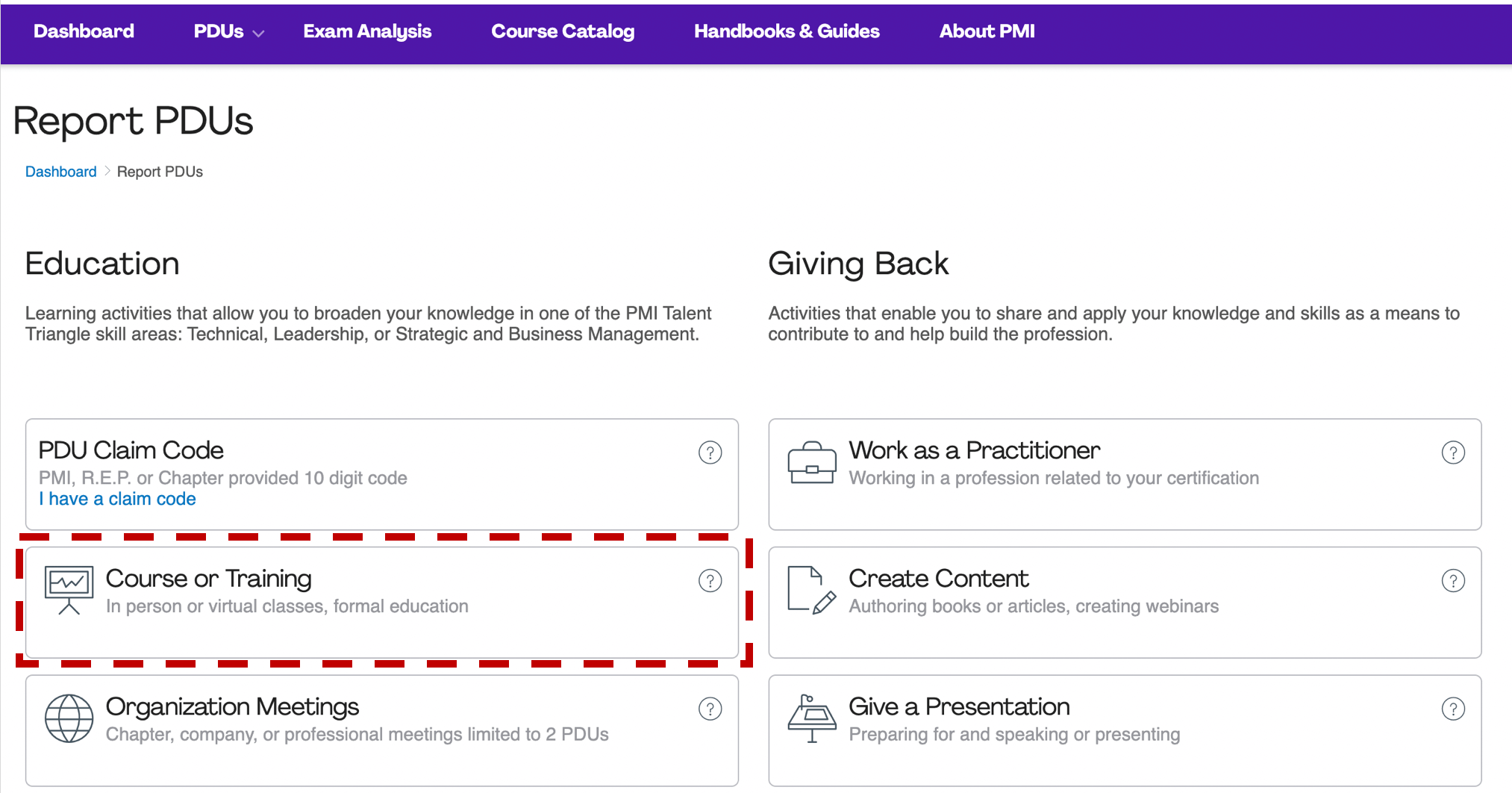 4- Type in the mandatory fields for your training. These are, provider name, activity name, start and completion dates respectively. Note that, following example is for our "Microsoft Project" training. Please type in your course name in this area. You should submit different PDU claims for the each activity you attended or completed.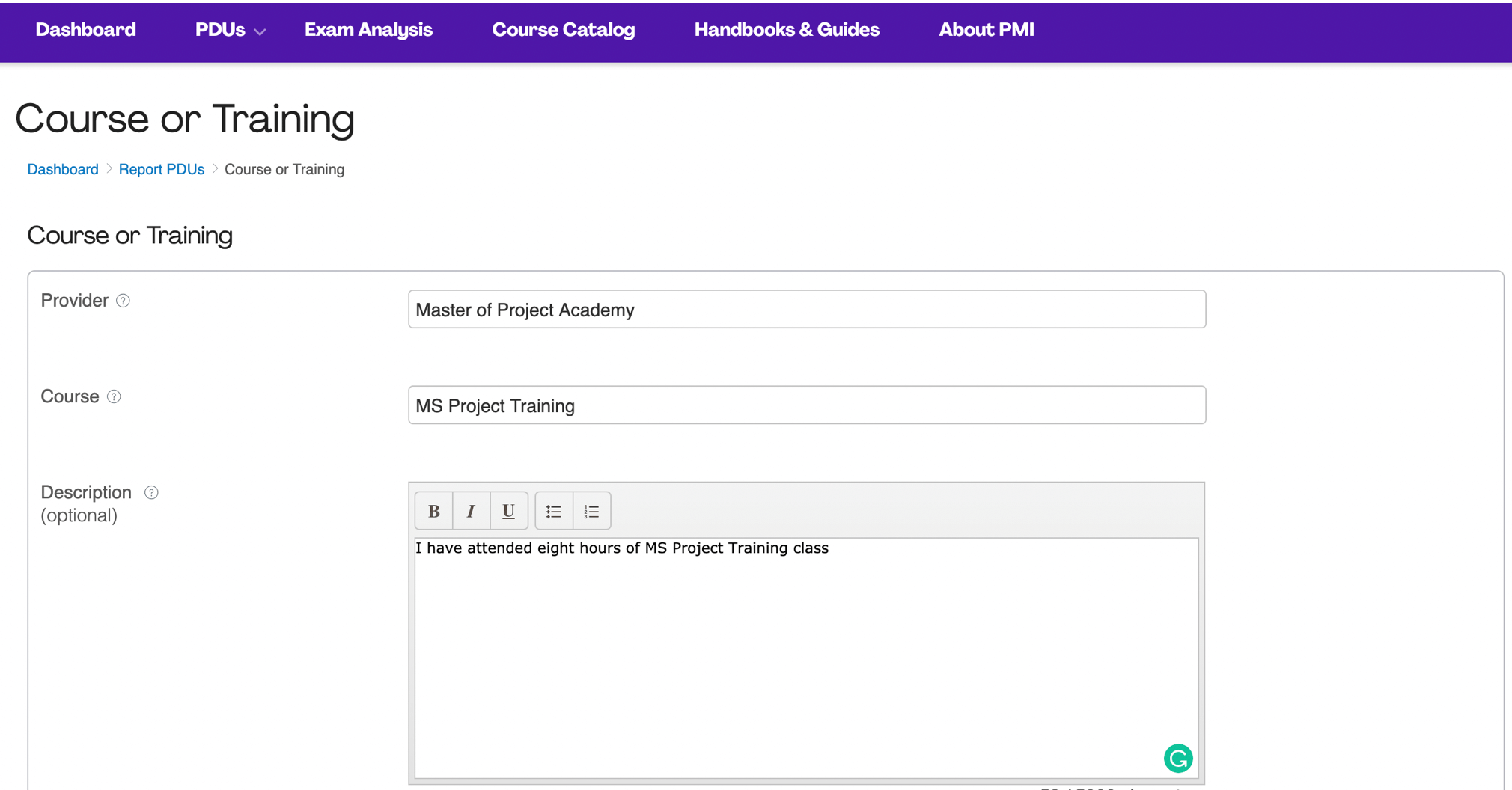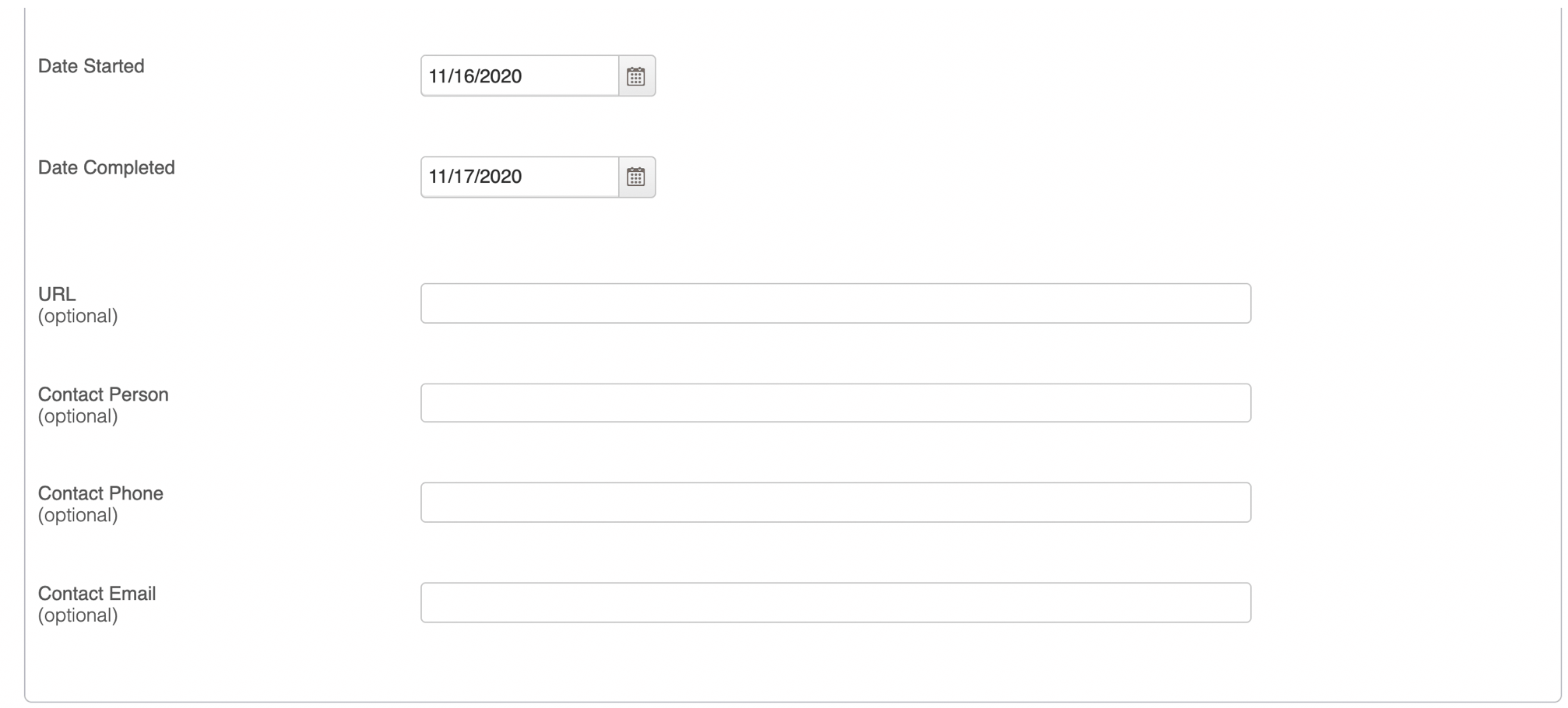 5- At the bottom of the page, you need to submit PDUs that you have earned. Please type in the PDUs you earned from the course you have enrolled in each category. Then, click on "I agree this claim is accurate" option and submit button.

6- Your submission will be summarized in the next page. PMI will review your submission and notify you regarding the result respectively.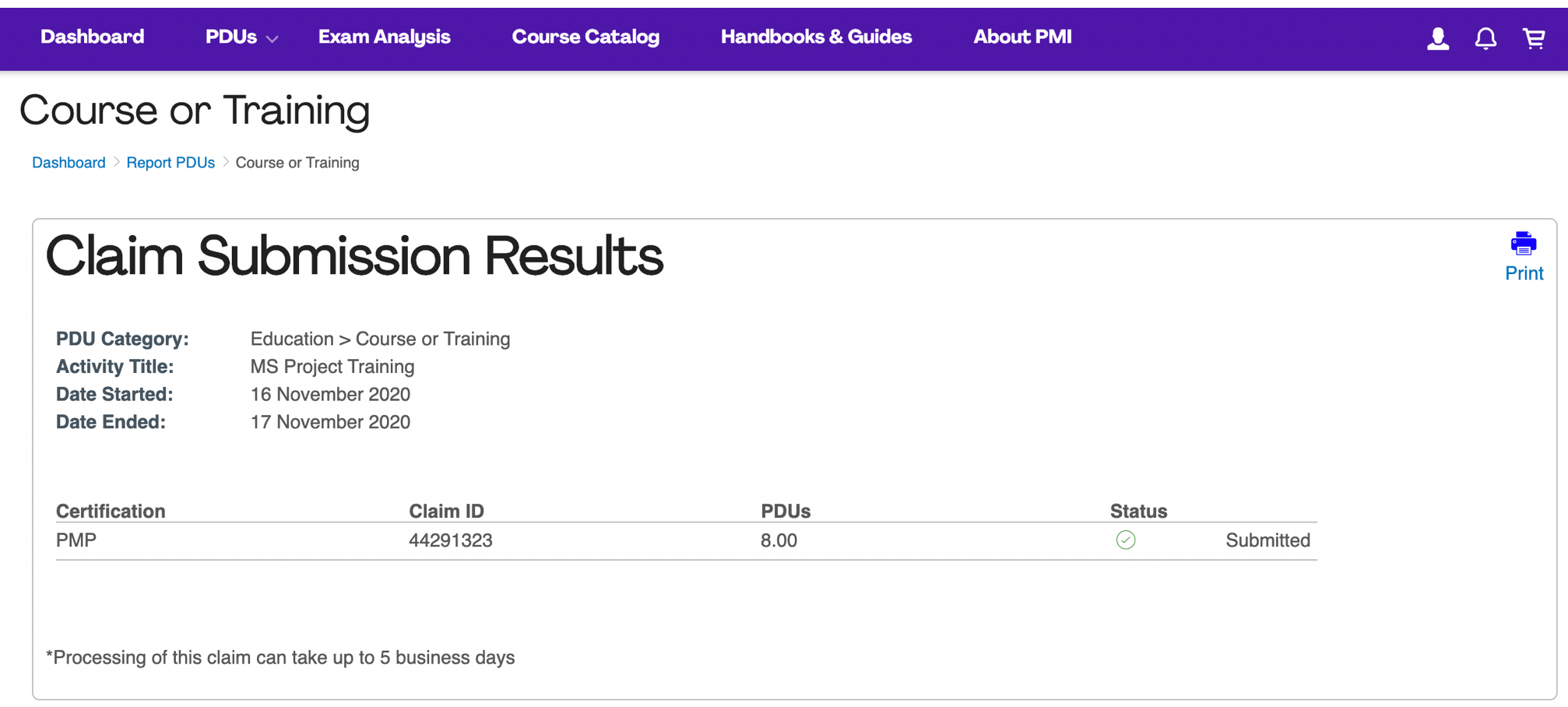 You can see the submitted PDUs and results from your CCRS dashboard.