CAPM® Exams & Math Lectures
7 Realistic CAPM® Exams, 1050+ Sample CAPM Exam Questions, 30+ Lectures, CAPM Math Lectures and more.
Your 100% Online CAPM® Exams & Math Lectures Training includes:
-7 real-like CAPM® practice exams – so you're exam-ready ahead of the big day
-Math lectures that will help you to answer CAPM® formula related questions easily
–Learn at your own pace whenever and wherever you want, even if you work full-time
-You can confidently book your CAPM® exam if you can score over 65% in these CAPM® practice exams

See Pricing
"Master of Project Academy allows professionals to advance their training at a schedule that fits their busy life. No set dates, no set number of hours. No need to take time off to accommodate a course schedule in a physical classroom. And with 24 hour assistance, professionals have access to help whenever they need it."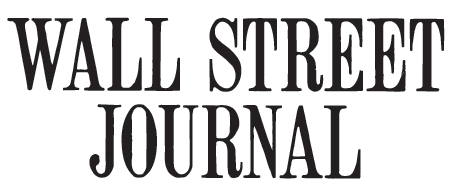 7 Real-like CAPM® Practice Exams
30+ Lectures
Lifetime Access option
30 day money back guarantee!
100% Online & Self-Paced
Course Completion Certificate
Completing this online CAPM® Exams Course earns you 21 PDU (contact hours) to help your PM education eligibility for the CAPM certification exam

CAPM® math concepts explained with real-world project examples, giving you a better understanding of CAPM® formulas when it comes to your certification exam
24/7 assistance from our expert support team
Assess your CAPM® exam readiness with 7 full sample CAPM® practice exams - if you can score over 65%, you can confidently book your CAPM® exam
Over 1,050 practice questions in total (in 7 exams) to test your skills and prepare for certification
Answers and rationales of each question
Online moderated CAPM peer forum to participate in active discussions
Identify your weaknesses in knowledge areas.
If you are a CAPM® certified professional already, you can earn 21 PDUs by completing this course.
Professionals looking to step into Project Management world or advance their Project Management career by gaining CAPM® certification at the first attempt.

CAPM® certification is essential and entry level Project Management certification for most of the project management roles including:
Project managers
Associate/Asst. Manager - Projects
Team leads/Managers
Project Executives/Engineers
Software Developers
Any professional aspiring to be a Project Manager
-What is in this CAPM Exams Course online program?
CAPM exams course program has mainly two sections.
CAPM Exams Course Section #1 covers...
Seven real-like CAPM practice exams. There are 150 hundred CAPM sample questions in each CAPM practice exam and in total there are 1,050 CAPM practice questions.

Once you go into each CAPM practice exam lecture, first, you will see the CAPM exam questions PDF file which has 150 questions. You can take your answers in a sheet while you are taking the practice exam. There is not a timer in the CAPM practice exams so it is better you watch your timing yourself.

Once you completed the CAPM practice exam, you will see answers and rationales of the CAPM practice exam on the same page if you scroll down. You can check your results, which knowledge areas that you make the most mistakes and revisit the regarding knowledge areas respectively.

More

CAPM Exams Course Section #2 includes...
CAPM math lectures that will help you to answer CAPM formula related questions easily. During this section, you will be learning the following formulas and how to apply them with exercises.
Present Value
Three Point Estimating - PERT Technique
Critical Path Method
Earned Value Management (EVM)
Number of Communication Channels
Expected Monetary Value

Each concept is first described in detail. Then, a sample exercise scenario is presented and this sample scenario is solved step-by-step.

A typical CAPM exam includes approximately 10% (20 questions) questions from these topics.
---
This course is qualified for Continuing Education Credit by AAPM
Disclaimer: PMI, PMBOK, and PMP are registered trademarks of Project Management Institute.
Curriculum
Welcome to Master of Project Academy
Available in days
days after you enroll
View More
We can send you full course catalog
What Successful CAPM® students Are Saying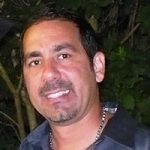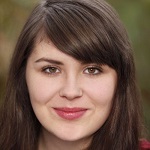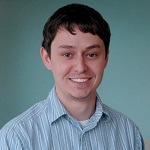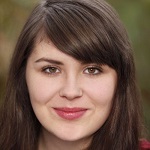 "Excellent class, well worth the money. Informative companion to the PMBOK. I recently passed the CAPM with 3 items, the PMBOK, Rita's book and this course."
"Questions and solutions are really good assessing the readiness for the CAPM Exam. Thanks for the contributors."
"Well spread questions to each ITTO in CAPM exam. Every CAPM exam aspirant should assess himself with this exam."
"Questions and solutions are really good assessing the readiness for the CAPM Exam. Thanks for the contributors."

A+ Rated BBB Accredited Business

Excellent Overall Rating on TrustPilot
Professionals enrolled from 100+ organizations including these reputable organizations

CAPM Exams Course Online Training is brought to you by Master of Project Academy – so far we've helped over 125,000 professionals from 180 countries prepare for and pass their Project Management certification exams.

Will you be our next success story?
Frequently Asked Questions
When does the course start and finish?
Master of Project Academy courses are designed to be flexible and affordable, so you can learn how you choose.

You can begin the course from the moment you enroll. Get instant access to all the lectures, videos and materials and train for certification at your own pace.

There's no deadline to complete the course – you can watch and re­‐watch as many times as you like, giving yourself the best chance at passing your certification exam at the first attempt.
What if I am unhappy with the course?
All our courses come with a full 30-­day guarantee for your protection. Our overall refund rate is less than 1% from 125,000+ students who have used our course to train for CAPM certification.
But if for any reason you decide to cancel, just email
[email protected]
within 30 days of enrollment, and we'll refund your payment in full.
How long can I access the course for?
For however long you need it. You can choose from monthly access, one‐year access or lifetime access below. If you select monthly access you will be auto-­billed on the same day each month, and can access the full course at any time until you cancel.

If you want to take longer to study the course, you can select annual or lifetime access to give yourself more time to watch and re-­‐ watch the lectures. Lifetime access is exactly that – you will never lose access and will receive free course content updates forever.
Who teaches the course?
Your expert instructor is Master of Project Academy Founder & CEO Resit Gulec, who has over a decade of IT project management experience and has taught the subject to thousands of students over 5 years.

Read more about Resit in his Instructor Bio below.
Meet Your Instructor

Your instructor for the training is the Founder & CEO of Master of Project Academy, Resit Gulec.
Resit regularly lectures undergraduate and MBA students in project management and has over 10 years of IT project management experience, including 4 years with Nokia (formerly Alcatel-­Lucent) and 2 years with Ericsson.
Resit has worked on multiple major projects with budgets ranging from $200K to $35M, across countries including the US, UK, Belgium, Greece, Portugal, Egypt, Azerbaijan & Turkey.
Resit has an MBA degree from London School of Business & Finance and working experience in various management areas:
-Project Management
-Software Project Management
-Product Management
-People Management
-Account Management
-IT Service Management
Practice with as many sample CAPM questions as possible to pass the exam in your 1st attempt
Ready to get serious about your CAPM certification? Your career in project management depends on it.
Enroll today and give yourself the best chance at passing at the first attempt…

-100% online training, learn at your own pace from wherever you want
-7 real-like CAPM practice exams - 1,050 CAPM sample questions in total
-Learn CAPM math to answer CAPM formula related questions easily
-Past students have a 99.6% first time pass rate at CAPM certification after completing our training


For corporate training solutions please email us
Monthly
$27
per month
Why should I opt for monthly subscription?
The quicker you complete, the less you pay.
You will have access to the course unless you cancel your monthly subscription.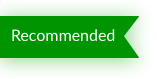 Annual
$87
1-year duration
Why should I opt for an Annual subscription?
1 year is fair-enough to complete the training and get ready for the exam.
You will have access to the course for 1-year duration.
Lifetime
$147
lifetime access
Why should I opt for lifetime access?
You pay once, access to all course material forever and get all future updates at no additional cost.
Once you purchase the course, you will have lifetime access.

30 Day Money Back Guarantee - Our Overall Full Refund Rate is < 1%
Master of Project Academy Featured In The Media





"Master of Project Academy offers the best solution, with flexible online courses at a fraction of the cost of other certification training courses. Courses can be taken from anywhere, anytime, with just an Internet connection."
"Master of Project Academy courses cover everything you need in a direct, accessible manner. All the reviews of Master of Project Academy are overwhelmingly positive. Students call out their favorite teachers and rave about how easy passing the exam is following Master of Project Academy's instruction."
"Master of Project Academy delivers 100% online, self-paced and 30-day money back guaranteed on certification courses. High quality premium certification courses are offered at low prices in comparison to other certification institutions."
"Master of Project Academy has a surprising pass rate of 99.6 percent; more than 125,000 of its students have passed the certification. But if that figure still doesn't inspire total confidence in you, rest easy knowing that the program offers all of its students a money-back guarantee."
"Courses are offered to students and professionals worldwide who seek to expand their knowledge base or need help preparing for a variety of professional certification exams. Courses are self-paced and conducted entirely online, with access to 24 hour support."