Free CAPM® Training
One Hour Free CAPM® Training. Learn about CAPM certification details, get free CAPM study materials, tips & tricks and more.
Free CAPM® Training includes:
-Sample CAPM video lectures, handouts and questions from online CAPM training
–Downloadable free CAPM study materials
-Tips & tricks from recent CAPM exam takers for passing CAPM exam in 1st attempt.
-Detailed online CAPM application guide and information about CAPM requirements.
Enroll in Free CAPM® Training online and learn all you need to know about CAPM certification.
"Master of Project Academy allows professionals to advance their training at a schedule that fits their busy life. No set dates, no set number of hours. No need to take time off to accommodate a course schedule in a physical classroom. And with 24 hour assistance, professionals have access to help whenever they need it."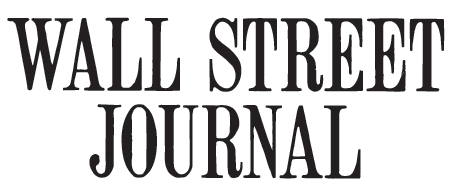 25+ Lectures
60 Minutes
FREE-No Credit Card Required
Lifetime Access
100% Online & Self-Paced
Course Completion Certificate
Sample CAPM training lectures from 23 contact hours online CAPM training
Downloadable CAPM preparation materials (CAPM handouts, sample CAPM questions and more)
Free CAPM study materials
CAPM study tips & tricks from recent CAPM exam takers to pass the CAPM in 1st attempt.
CAPM certification requirements and details
CAPM Exam content outline
Participate in active discussions with other CAPM candidates & participants became CAPM.
Get prompt answers & support from the instructor within 24 hours!
Project management certification is an essential professional requirement across industries for senior project management roles.
CAPM certification is entry level project management certification. If you want to start your career in a project management role or if you want to switch your career for a project management related role, this free CAPM course will help you to learn CAPM certification details.
This course is most suited for:
Anyone who wants to start his/her career in a project management role
CAPM - Certified Associate in Project Management aspirants
Project managers
Associate/Asst. Manager - Projects
Team leads/Managers
Project Executives/Engineers
Software Developers
Any professional aspiring to be a Project Manager
-What is in this free CAPM training online program?
Free CAPM course program includes four different sections.
Free CAPM Training Section #1 includes...
Eight CAPM lectures from 23 contact hours online CAPM training program. The main purpose of these free CAPM lectures is showing how CAPM training of Master of Project Academy is structured. This will help you to evaluate whether CAPM course of Master of Project Academy is for you.

CAPM course handouts in the free CAPM course materials are for downloading and taking notes during your CAPM study. You can review your CAPM notes in future to remember the CAPM knowledge areas you already studied.
After the CAPM handouts lecture, there are six sample CAPM lectuers from online CAPM course program. These CAPM lectures are as following.
More

Definition of Project
Project Manager's Sphere of Influence
Law of Diminishing Returns
Critical Path Method (CPM) Exercise
Determine Budget Process
Determine Budget Process Example
After completing these sample CAPM lectures, you will see a quiz with seven CAPM exam questions. These CAPM questions are for your self-assessment.
Free CAPM Course Section #2 includes...
Downloadable and online free CAPM materials. You will be able to reach following CAPM materials for free.
7 Step CAPM Study Plan
Sample CAPM Exam Questionsk
CAPM Flash Cards
CAPM Math Formula Sheet

Next lectures of the free CAPM training section #2 has short CAPM video reviews of recent CAPM exam takers.
Lisa Beckett from Dallas, US and Kelley Jaymoth from Johannesburg, South Africa tell their CAPM course and preparation journeys in one minute. Their CAPM review videos will help you in your CAPM journey.
The last lecture of the second section covers two blog posts from Michelle and Charles who took the CAPM certification exam recently. They answer following questions about their CAPM preparation and how they passed the CAPM exam in 1st try.
1- How long did you study for the CAPM certification exam?
2- What was the biggest struggle when preparing for CAPM certification exam?
3- How was the quality of CAPM certification training materials?
4- How much similar were the questions in real CAPM certification exam when you considered the CAPM certification exam questions in Master of Project Academy's materials?
5- How many CAPM certification exam questions did you practice before the exam?
6- How was the support you received throughout the CAPM certification training?
7- Do you have any recommendations for future CAPM certification exam candidates?
8- Do you have any tips for the CAPM certification exam day?
9- If you would give 3 tips to your close friend about CAPM certification, what would you recommend as part of your CAPM review?
10- Please write us any other comments that would be helpful for CAPM certification aspirants?
Free CAPM Training Online Section #3 includes...
CAPM application online video guide.
You will see the CAPM certifications and check whether you satisfy these CAPM requirements.
This CAPM application section includes following lectures:

Create Profile
Personal Details
Attained Education
PM Experience or PM Education
Review and Submit CAPM Application
PMI Audit Process
CAPM examination content
Free CAPM Training Section #4 includes...
Discount coupon codes for our comprehensive courses. This free CAPM training course is only for giving an insight of how our CAPM training course programs are structured. In order to get ready for the CAPM exam, you must attend in a 23 contact hours online CAPM training.
We will be happy to see your CAPM success. Thus, we are generous in providing discounts for our industry leading 99.6% first pass rate CAPM training.
---
This course is qualified for Continuing Education Credit by AAPM
Disclaimer: PMI, PMBOK, CAPM and PMP are registered trademarks of Project Management Institute.
Curriculum
Sample Lectures from Knowledge Areas
Available in days
days after you enroll
Start

Welcome to Master of Project Academy (1:19)

Start

Introduction

Start

Dwayne King's CAPM® Journey - 15 mins Video Interview (13:51)

Start

Sample Lectures - Handout

Start

Definition of Project (4:47)

Start

Project Manager's Sphere of Influence (3:03)

Start

Law of Diminishing Returns (2:18)

Start

Critical Path Method (CPM) Exercise (9:46)

Start

Determine Budget Process (4:29)

Start

Determine Budget Process Example (3:37)

Start

Sample Quiz
View More
What Our Students Say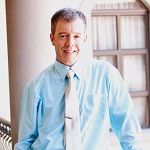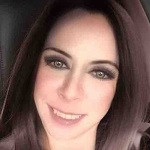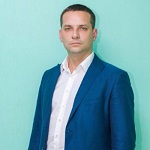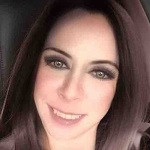 "Very useful and practical free CAPM course. If I were to be fussy, I would ask for more information on how to fill in the practical hours (1,500 required by PMI) in the five project process areas. Thank you for an easily understandable CAPM course, it helps to demystify the online CAPM application process."
"Sample free CAPM training lectures are great. I had the idea of how CAPM training looks like before I enroll. Great explanatory video guide shows how to apply for CAPM. Also includes discount links for full 23 contact hours CAPM course."
"The free CAPM course downloadable materials are awesome. I learned a lot from previous CAPM exam takers tips & tricks. Very good and clear guide that step by step explains process to apply CAPM examination!"
"I could not expect more than from a free CAPM training. I could see the sample CAPM training video lectures, handouts and a sample CAPM quiz as well. Recommendations of previous CAPM exam students were really helpful. I will revisit this free CAPM training when I come to CAPM application phase."
200,000+ professionals enrolled from 100+ organizations including these reputable organizations

Master of Project Academy is an Accredited Business by Better Business Bureau®

What does this mean? This means all figures, claims, and reviews of Master of Project Academy are audited and backed up. BBB® reviews the pass rate, student reviews, and all claims of our website, and make sure that they are genuine, authentic and made by real students enrolled in our courses.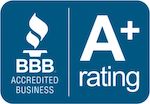 You can see several authentic and genuine reviews on our BBB, Google, and TrustPilot Pages.

Free CAPM Online Training is brought to you by Master of Project Academy – so far we've helped over 200,000 professionals from 180 countries prepare for and pass their Project Management certification exams.

Will you be our next success story?
Master of Project Academy Featured In The Media





"Master of Project Academy offers the best solution, with flexible online courses at a fraction of the cost of other certification training courses. Courses can be taken from anywhere, anytime, with just an Internet connection."
"Master of Project Academy courses cover everything you need in a direct, accessible manner. All the reviews of Master of Project Academy are overwhelmingly positive. Students call out their favorite teachers and rave about how easy passing the exam is following Master of Project Academy's instruction."
"Master of Project Academy delivers 100% online, self-paced and 30-day money back guaranteed on certification courses. High quality premium certification courses are offered at low prices in comparison to other certification institutions."
"Master of Project Academy has a surprising pass rate of 99.6 percent; more than 125,000 of its students have passed the certification. But if that figure still doesn't inspire total confidence in you, rest easy knowing that the program offers all of its students a money-back guarantee."
"Courses are offered to students and professionals worldwide who seek to expand their knowledge base or need help preparing for a variety of professional certification exams. Courses are self-paced and conducted entirely online, with access to 24 hour support."
Frequently Asked Questions
When does the course start and finish?
The course starts now and never ends! It is a completely self-paced online course - you decide when you start and when you finish.
How long do I have access to the course?
How does lifetime access sound? After enrolling, you have unlimited access to this course for as long as you like - across any and all devices you own.