Free Project Management Templates - 5 Free Downloadable PM Templates
Free Project Management Templates are sample templates from our 50 Project Management Templates. Enroll and download free project management templates.
Your 100% online, downloadable Free Project Management Templates include:
-5 downloadable project management templates from Project Management Templates designed by industry experts
–Access to up-to-date free project management templates for lifetime.
-Sample filled-in data in the project management templates and more
Use Free Project Management Templates and discover how Project Management Templates can help you in managing projects ...
"Master of Project Academy allows professionals to advance their training at a schedule that fits their busy life. No set dates, no set number of hours. No need to take time off to accommodate a course schedule in a physical classroom. And with 24 hour assistance, professionals have access to help whenever they need it."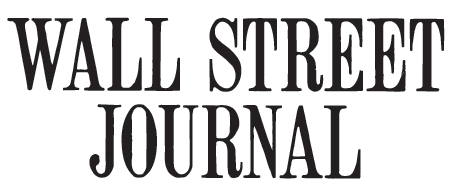 Future Updates at no additional cost
5 Free Downloadable PM Templates
Templates by Knowledge Area
Ready to fill-in PM templates
100% Online
24/7 Support
5 Free Downloadable Ready-to-use Project Management Templates - Just fill-in your project details.

Each project management template comes with a structure and sections
24/7 assistance from our expert support team
You can see sample project data in the PM templates so you can fill in yours easily.
Ability to manage, control and report your project successfully with the help of Project Management Templates
Once you enrolled, you will get all future updates for free.
Downloadable high-quality Excel (xlsx) and Word (docx) files.
All project management professionals who are managing, controlling or reporting projects. Project Management Templates will ease your project management activities, save your time and help you to complete your projects successfully.

Project Management Templates are essential for most project management roles including:
Project managers
Associate/Asst. Manager - Projects
Team leads/Managers
Project Executives/Engineers
Software Developers
Any professional aspiring to be a Project Manager
-What is in these Free Project Management Templates?
Free Project Management Templates include 5 sample PM templates from full 50 Project Management Templates ...
Free Project Management Template #1 - Project Management Plan
The project management plan is the document that describes how the project will be executed, monitored and controlled, and closed. Project Management Plan integrates and consolidates all of the subsidiary management plans and baselines, and other information necessary to manage the project. The needs of the project determine which components of the project management plan are needed.

Free Project Management Template #2 - Requirements Traceability Matrix
The requirements traceability matrix is a grid that links product requirements from their origin to the deliverables that satisfy them. The implementation of a requirements traceability matrix helps ensure that each requirement adds business value by linking it to the business and project objectives. It provides a means to track requirements throughout the project life cycle, helping to ensure that requirements approved in the requirements documentation are delivered at the end of the project. Finally, it provides a structure for managing changes to the product scope.

Attributes associated with each requirement can be recorded in the requirements traceability matrix. These attributes help to define key information about the requirement. Typical attributes used in the requirements traceability matrix may include: a unique identifier, a textual description of the requirement, the rationale for inclusion, owner, source, priority, version, current status (such as active, cancelled, deferred, added, approved, assigned, completed), and status date. Additional attributes to ensure that the requirement has met stakeholders' satisfaction may include stability, complexity, and acceptance criteria.
More

---
Free Project Management Template #3 - Milestones List
A milestone is a significant point or event in a project. A milestone list identifies all project milestones and indicates whether the milestone is mandatory, such as those required by contract, or optional, such as those based on historical information. Milestones have zero duration because they represent a significant point or event.
---
Free Project Management Template #4 - Risk Probability and Impact Matrix
A probability and impact matrix is a grid for mapping the probability of each risk occurrence and its impact on project objectives if that risk occurs. This matrix specifies combinations of probability and impact that allow individual project risks to be divided into priority groups.

Risks can be prioritized for further analysis and planning of risk responses based on their probability and impacts. The probability of occurrence for each individual project risk is assessed as well as its impact on one or more project objectives if it does occur, using definitions of probability and impact for the project as specified in the risk management plan. Individual project risks are assigned to a priority level based on the combination of their assessed probability and impact, using a probability and impact matrix.

An organization can assess a risk separately for each objective (e.g., cost, time, and scope) by having a separate probability and impact matrix for each. Alternatively, it may develop ways to determine one overall priority level for each risk, either by combining assessments for different objectives, or by taking the highest priority level regardless of which objective is affected.
---
Free Project Management Template #5 - Stakeholder Engagement Plan
The stakeholder engagement plan is a component of the project management plan that identifies the strategies and actions required to promote productive involvement of stakeholders in decision making and execution. It can be formal or informal and highly detailed or broadly framed, based on the needs of the project and the expectations of stakeholders. The stakeholder engagement plan may include but is not limited to specific strategies or approaches for engaging with individuals or groups of stakeholders.
Curriculum
Download Free Project Management Templates
Available in days
days after you enroll
View More
What Project Management Templates Users Are Saying





"I am working as a freelance project management consultant. My clients expect me to report about the project progress. In order to provide professional and accurate project reporting, I used Project Management Templates by Master of Project Academy. They saved my time a lot!"
"I am a project manager in a start-up company. We are only 20 people and I am the only one project manager and we do not have a PMO. I had to create a project management approach for our company and I used these Project Management Templates. They were very useful."
"We have a Project Management Office of seven PMs. It was not easy to get different types of reporting from each PM until we started to use and tailor Project Management Templates by Master of Project Academy."
"When I just started to my PM career, I did not have much experience on how to create project files. These Project Management Templates helped me to have a foundation of how I should keep project files, use and report them. Thanks to Master of Project Academy!"
"Requirements gathering and keeping their evolution was a hassle in my company. We are developing software solutions for our clients and their requirements are always changing. Project Management Templates helped us to gather the requirements easily and keep track of the evolution of the requirements easily."
300,000+ professionals enrolled from 100+ organizations including these reputable organizations

Master of Project Academy is an Accredited Business by Better Business Bureau®

What does this mean? This means all figures, claims, and reviews of Master of Project Academy are audited and backed up. BBB® reviews the pass rate, student reviews, and all claims of our website, and make sure that they are genuine, authentic and made by real students enrolled in our courses.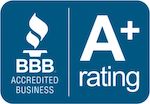 You can see several authentic and genuine reviews on our BBB, Google, and TrustPilot Pages.

Free Project Management Templates are brought to you by Master of Project Academy – so far we've helped over 300,000 professionals from 180 countries prepare for and pass their Project Management certification exams.

Will you be our next success story?
Master of Project Academy Featured In The Media





"Master of Project Academy offers the best solution, with flexible online courses at a fraction of the cost of other certification training courses. Courses can be taken from anywhere, anytime, with just an Internet connection."
"Master of Project Academy courses cover everything you need in a direct, accessible manner. All the reviews of Master of Project Academy are overwhelmingly positive. Students call out their favorite teachers and rave about how easy passing the exam is following Master of Project Academy's instruction."
"Master of Project Academy delivers 100% online, self-paced and 30-day money back guaranteed on certification courses. High quality premium certification courses are offered at low prices in comparison to other certification institutions."
"Master of Project Academy has a surprising pass rate of 99.6 percent; more than 300,000 of its students have passed the certification. But if that figure still doesn't inspire total confidence in you, rest easy knowing that the program offers all of its students a money-back guarantee."
"Courses are offered to students and professionals worldwide who seek to expand their knowledge base or need help preparing for a variety of professional certification exams. Courses are self-paced and conducted entirely online, with access to 24 hour support."
Frequently Asked Questions
How long will I have access to the Free Project Management Templates?
The access starts now and never ends! It is a completely self-paced online material - you decide when you start and when you use.
How long do I have access to the course?
How does lifetime access sound? After enrolling, you have unlimited access to the Free Project Management Templates for as long as you like - across any and all devices you own.