Asana Foundations Training - Project Management with Asana
This course is no longer available for enrollment.
Your 100% Online Asana Foundations Training includes:
-4+ hours of Asana Foundations Training designed by industry experts
–Learn at your own pace whenever and wherever you want, even if you work full-time
-Project Management practices in Asana
-How to create tasks, searches, collaboration, custom fields dashboards and more

See Pricing
Learn Project Management with Asana and find work as a Digital Project Manager in virtually any industry, in any location...
If you're a professional with experience of participating, leading and directing agile projects, this online Asana Foundations course will help you learn Project Management with Asana and boost your career chances for many organizations using Asana

Some professionals wanting to learn Asana worry about when they'll have time to study for the course alongside their job. That's why we created this Project Management with Asana online course – it is 100% self-paced and online, so you can study around YOUR schedule.

This affordable, online Asana Foundations training course is brought to you by Master of Project Academy. Our courses have a 99.6% first-time pass rate and more than 300,000 past students.

More

Asana is one of the most popular Online Project Management Software used by many organizations.

You don't have to block out days or weeks to attend a grueling 'bootcamp' or other intense classroom training. Just set aside some time in your home or office to follow along with our online Project Management with Asana course, and you'll be fully geared for managing projects in Asana.
Created by experienced project management professionals, our Asana Foundations Online Training is structured around the most popular practices in Asana. You will jumpstart your Asana skills at your own schedule.
"Master of Project Academy allows professionals to advance their training at a schedule that fits their busy life. No set dates, no set number of hours. No need to take time off to accommodate a course schedule in a physical classroom. And with 24 hour assistance, professionals have access to help whenever they need it."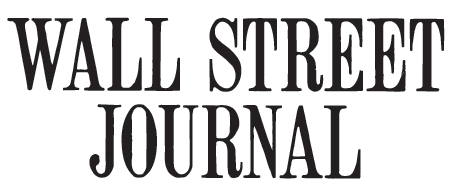 Asana Foundations Training is ideal for you if you're looking to advance your Digital Project Management career by learning how to use Asana Project Management Software.
99.6% Pass Rate
4+ Hours
30+ Lectures
30 day money back guarantee!
100% Online & Self-Paced
Course Completion Certificate
Completing this online Asana Foundations training will teach you how to create, manage and control projects in Asana.

Theoretical concepts explained with real-world project examples, giving you a better understanding of those concepts
24/7 assistance from our expert support team

Unlike in-person 'training bootcamps', you can study and prepare at your own pace, to fit your busy schedule

Online moderated Asana peer forum to participate in active discussions
Downloadable high-quality Asana Foundation study tools (PDFs, cheat sheets, etc.)
Asana is one of the most popular Digital Project Management Software used by many organizations. Asana Foundations - Project Management with Asana Training is most suited for:
Junior/Senior Business Analyst
IT Business Analyst
Scrum Masters
Product Owners
Project Managers
Software Developers
Anyone who is getting started in Asana
What are the requirements to attend Asana Foundations Training?
There are no requirements to attend the Asana Foundations Training. We recommend having access to Asana Software. So, you can practice what you learned throughout the lectures.
---
Which version of Asana is used in the Project Management with Asana Course?
There are different versions of Asana available, but the core concepts are applicable across these versions. Asana is used for digital project management and task collaboration, meaning it is beneficial for companies that use the remote and online working methodology.
More

---
What are the lectures I will learn in Asana Foundations Training?
The Asana Course curriculum starts from the ground and teaches the foundations of Asana one by one. The following is the course content

- Structure of Asana
- How to create tasks, searches and custom fields
- Collaboration in Asana
- Timeline and Gantt Chart views
- How to automate Asana with rules
- Using forms to gather data
Curriculum
Introduction
Available in days
days after you enroll
View More
What Our Students Are Saying
Master of Project Academy is an Accredited Business by Better Business Bureau®

What does this mean? This means, all figures, claims and reviews of Master of Project Academy are audited and backed up. BBB® reviews the pass rate, student reviews and all claims of our website and make sure that they are genuine, authentic and made by real students enrolled in our courses.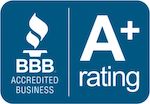 You can see several authentic and genuine reviews in our BBB, Google, and TrustPilot Pages.

Professionals enrolled from 100+ organizations including these reputable organizations

Asana Foundations - Project Management with Asana Training is brought to you by Master of Project Academy.
So far we've helped over 300,000 professionals from 180 countries prepare for and pass their certification exams.

Will you be our next success story?
Everything you need to train for Asana Project Management Software
Ready to get serious about your Asana Foundations certification? Your career in Project Management depends on it.
Enroll today and give yourself the best chance at digital project management opportunities…

-100% online training, learn at your own pace from wherever you want
-Includes 4 hours video training, practices, guides, handouts and more
In-person, virtual, and hybrid group training formats are available for this program.
For group and corporate training solutions, please

30 Day Money Back Guarantee - Our Overall Full Refund Rate is < 1%
Master of Project Academy Featured In The Media






"Master of Project Academy's free PMP training course is 100% online and self-paced, containing three sections of learning material. The course includes over 25 lectures, plus an assortment of resources for those wanting more information."
"Master of Project Academy offers the best solution, with flexible online courses at a fraction of the cost of other certification training courses. Courses can be taken from anywhere, anytime, with just an Internet connection."
"Master of Project Academy courses cover everything you need in a direct, accessible manner. All the reviews of Master of Project Academy are overwhelmingly positive. Students call out their favorite teachers and rave about how easy passing the exam is following Master of Project Academy's instruction."
"Master of Project Academy delivers 100% online, self-paced and 30-day money back guaranteed on certification courses. High quality premium certification courses are offered at low prices in comparison to other certification institutions."
"Master of Project Academy has a surprising pass rate of 99.6 percent; more than 125,000 of its students have passed the certification. But if that figure still doesn't inspire total confidence in you, rest easy knowing that the program offers all of its students a money-back guarantee."
"Courses are offered to students and professionals worldwide who seek to expand their knowledge base or need help preparing for a variety of professional certification exams. Courses are self-paced and conducted entirely online, with access to 24 hour support."
Frequently Asked Questions
When does the course start and finish?
Master of Project Academy courses are designed to be flexible and affordable, so you can learn how you choose.

You can begin the course from the moment you enroll. Get instant access to all the lectures, videos and materials and train for certification at your own pace.

There's no deadline to complete the course – you can watch and re‐watch as many times as you like, giving yourself the best chance at passing your certification exam at the first attempt.
What if I am unhappy with the course?
All our courses come with a full 30-day guarantee for your protection. Our overall refund rate is less than 1% from 300,000+ students who have used our course to train for Asana.
But if for any reason you decide to cancel, just email
[email protected]
within 30 days of enrollment, and we'll refund your payment in full.
How long can I access the course for?
For however long you need it. You can choose from monthly access, one‐year access or lifetime access below. If you select monthly access you will be auto-billed on the same day each month, and can access the full course at any time until you cancel.

If you want to take longer to study the course, you can select annual or lifetime access to give yourself more time to watch and re‐ watch the lectures. Lifetime access is exactly that – you will never lose access and will receive free course content updates forever.
Who teaches the course?
Master of Project Academy instructors has several years of experience in their fields and each has major industry experience including but not limited to IT, banking, telecommunications, consultancy, non-profit organizations, military, energy, and more.
Read more about
Master of Project Academy Instructors.