Ethical Hacker From Zero to Hero Training
17+ Hours Ethical Hacker Training, 80+ Lectures, Practice Scenarios. Get Ready for Ethical Hacker Exams
Your 100% Online Ethical Hacker Training includes:
-17+ hours of Ethical Hacker Training designed by industry experts
–Learn at your own pace whenever and wherever you want, even if you work full-time
-White-hat hacking real-life practice scenarios help you prepare for the real-world cases
-Ethical Hacking Cheat Sheets, resources and more

See Pricing
Gain Ethical Hacker designation and find work as a cyber security professional in virtually any industry, in any location...
If you're a professional with experience of participating, leading and directing cyber security projects, this online Ethical Hacker course will help you prepare for real-world hacking cases and boost your chances of finding a good ethical hacking job – even if you're currently working full-time.

Some professionals wanting to take Ethical Hacker training worry about when they'll have time to study for the exam alongside their job. That's why we created this Ethical Hacker online course – it is 100% self-paced, so you can study around YOUR schedule.

This affordable, online Ethical Hacker training course is brought to you by Master of Project Academy. Our courses have a 99.6% first-time pass rate and more than 300,000 past students.
"Master of Project Academy allows professionals to advance their training at a schedule that fits their busy life. No set dates, no set number of hours. No need to take time off to accommodate a course schedule in a physical classroom. And with 24 hour assistance, professionals have access to help whenever they need it."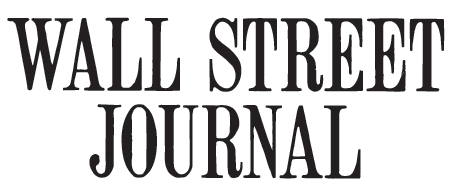 Ethical Hacker Training is ideal for you if you're looking to advance your Cyber Security career by gaining Ethical Hacker designation.
80+ Lectures
17+ Hours
Lifetime Access option
30 day money back guarantee!
100% Online & Self-Paced
Course Completion Certificate
Completing this online Ethical Training training will help you to learn white-hat hacking skills.

Theoretical concepts explained with real-world project examples, giving you a better understanding of those concepts when it comes to your certification exam
24/7 assistance from our expert support team
Test yourself with real-life ethical hacking scenarios to assess your readiness for the real-world cases
Unlike in-person 'training bootcamps', you can study and prepare at your own pace, to fit your busy schedule
Online moderated Ethical Hacker peer forum to participate in active discussions
Downloadable high-quality Ethical Hacking study tools (handouts, cheat sheets, etc.)
Learn How to hack any System after getting the proper approval.
Learn how to hack Network, Wireless, Application, Web Site and bypass different security layers, of course after getting proper approval.
Learn how to compromise computers, crack password, crash system and compromise application.
Learn Buffer Overflow from Scratch, Social Engineering Tools and Technique
Evaluate the security level and breaches in any organization.
IT security became a critical issue with the evolution of information age. And the demand for Ethical Hacker profiles in organizations increased respectively. Ethical Hacker Training is best suited for:
Security officers
Auditors
Security practitioners
Site administrators
Network Administrator
System Administrator
Developers and programmers
Any individual who need to know about hacking skills to evaluate their security.
Why should I attend in Ethical Hacker training?
All our information are not on digital media so everything now is on our Cell Phone, Laptop, Cloud and so on. So, what will happen if someone was able to hack our devices, that's why we need to be aware about hacking techniques and how easy it is to hack any system and system could be Computer, Network, Wireless, Website, Web Application, Accounts like Email or Social Media.
Several organizations employ Ethical Hacker positions to try to hack their system and evaluate their security. In CEH Certification Training, you will learn ethical hacking methods to find and evaluate the weaknesses of your organization.
Every day, we face a new security issue. Don't bother, I will keep you updated. I will publish new videos about a new attack or a new technique so you will always be updated if you enroll in this Certified Ethical Hacker Certification training.
Support will always be there any time.
Enroll in Free Ethical Hacker Training to learn more about ethical hacking.
Curriculum
Introduction
Available in days
days after you enroll
View More
What Successful Ethical Hacker Students Are Saying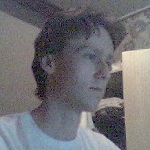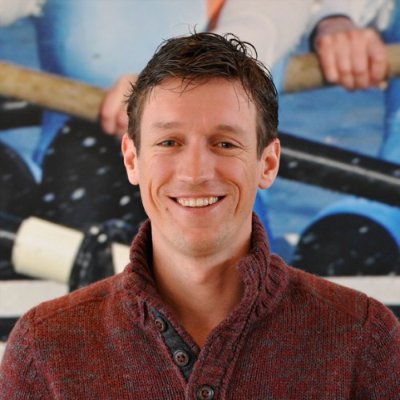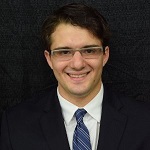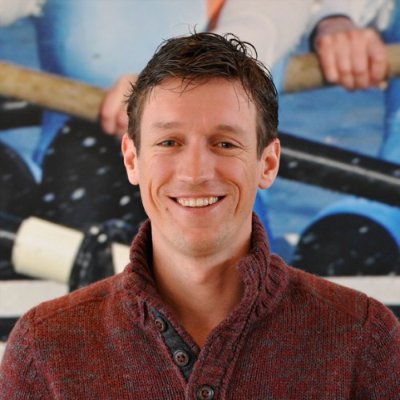 "The CEH certification training offers a very complete look at the ethical hacking landscape. The instructor shows you many sites, tools and resources, all of which you can use to play around in your own time to increase your skills."
"Very easy english, not to fast and not to slow. I think I will learn a lot from this Ethical Hacker online training. Thank you."
"This is an amazing course, it is very well organized, well informed, and explained well enough so you know exactly what he is doing, why, and how to do the same. I cannot imagine how much more complicated learning hacking would have been on my own throughout this Ethical Hacker training. One of the best courses I have taken in my life."
"Very easy english, not to fast and not to slow. I think I will learn a lot from this Ethical Hacker certification training. Thank you."
300,000+ professionals enrolled from 100+ organizations including these reputable organizations

Master of Project Academy is an Accredited Business by Better Business Bureau®

What does this mean? This means all figures, claims, and reviews of Master of Project Academy are audited and backed up. BBB® reviews the pass rate, student reviews, and all claims of our website, and make sure that they are genuine, authentic and made by real students enrolled in our courses.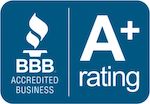 You can see several authentic and genuine reviews on our BBB, Google, and TrustPilot Pages.

Ethical Hacker Training is brought to you by Master of Project Academy.
So far we've helped over 300,000 professionals from 180 countries prepare for and pass their certification exams.

Will you be our next success story?
Everything you need to train for Ethical Hacker designation
Ready to get serious about your Ethical Hackinh? Your new career in information security management depends on it.
Enroll today and give yourself the best chance at learning the best way…

-100% online training, learn at your own pace from wherever you want
-Ideal for people without previous information security management experience or qualifications
-Includes 17 hours of video training, scenario-based practices & more
-Past students have a 99.6% first time pass rate at Cyber Security certifications after completing our training
In-person, virtual, and hybrid group training formats are available for this program.
For group and corporate training solutions, please
Monthly
$67
per month
Benefits of a monthly subscription:
The faster you complete the course, the less you pay
Get continuous access to the course - auto-billing means no manual payment hassles.
Cancel anytime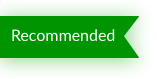 Annual
$427
1-year duration
Benefits of an annual subscription:
Learn at your own pace - take your time to complete the training and fully prepare for the certification exam
Revisit key lectures and highlights to give yourself the best chance of passing
Lifetime
$670
lifetime access
Benefits of lifetime course access:
Pay once, get forever access to course materials and all future updates at no additional cost
Revisit key lectures and highlights to give yourself the best chance of passing

30 Day Money Back Guarantee - Our Overall Full Refund Rate is < 1%
Master of Project Academy Featured In The Media






"Master of Project Academy's free PMP training course is 100% online and self-paced, containing three sections of learning material. The course includes over 25 lectures, plus an assortment of resources for those wanting more information."
"Master of Project Academy offers the best solution, with flexible online courses at a fraction of the cost of other certification training courses. Courses can be taken from anywhere, anytime, with just an Internet connection."
"Master of Project Academy courses cover everything you need in a direct, accessible manner. All the reviews of Master of Project Academy are overwhelmingly positive. Students call out their favorite teachers and rave about how easy passing the exam is following Master of Project Academy's instruction."
"Master of Project Academy delivers 100% online, self-paced and 30-day money back guaranteed on certification courses. High quality premium certification courses are offered at low prices in comparison to other certification institutions."
"Master of Project Academy has a surprising pass rate of 99.6 percent; more than 125,000 of its students have passed the certification. But if that figure still doesn't inspire total confidence in you, rest easy knowing that the program offers all of its students a money-back guarantee."
"Courses are offered to students and professionals worldwide who seek to expand their knowledge base or need help preparing for a variety of professional certification exams. Courses are self-paced and conducted entirely online, with access to 24 hour support."
Frequently Asked Questions
When does the course start and finish?
Master of Project Academy courses are designed to be flexible and affordable, so you can learn how you choose.

You can begin the course from the moment you enroll. Get instant access to all the lectures, videos and materials and train for certification at your own pace.

There's no deadline to complete the course – you can watch and re­‐watch as many times as you like, giving yourself the best chance at passing your certification exam at the first attempt.
What if I am unhappy with the course?
All our courses come with a full 30-­day guarantee for your protection. Our overall refund rate is less than 1% from 300,000+ students who have used our course to train for Ethical Hacking.
But if for any reason you decide to cancel, just email
[email protected]
within 30 days of enrollment, and we'll refund your payment in full.
How long can I access the course for?
For however long you need it. You can choose from monthly access, one‐year access or lifetime access below. If you select monthly access you will be auto-­billed on the same day each month, and can access the full course at any time until you cancel.

If you want to take longer to study the course, you can select annual or lifetime access to give yourself more time to watch and re-­‐ watch the lectures. Lifetime access is exactly that – you will never lose access and will receive free course content updates forever.
Who teaches the course?
Master of Project Academy instructors has several years of experience in their fields and each has major industry experience including but not limited to IT, banking, telecommunications, consultancy, non-profit organizations, military, energy, and more.
Read more about
Master of Project Academy Instructors.