CISA Certification Training
Our Online CISA® training helps you fully prepare for the CISA certification exam – even if you're working full­‐time
Your 100% Online CISA® Certification Training includes:
-10+ hours of CISA® Certification Training designed by industry experts
–Learn at your own pace whenever and wherever you want, even if you work full-time
-Real-life CISA® case study practices help you prepare for the certification exam
-CISA Certification practices – so you're exam-ready ahead of the big day
-CISA Cheat Sheets and more

See Pricing
Gain CISA certification and find work as a Information Systems Auditor in virtually any industry, in any location...
If you're a professional with experience of participating, leading and directing information system projects, this online CISA course will help you prepare for CISA certification and boost your chances of passing first-time – even if you're currently working full-time.

Some professionals wanting to take CISA certification worry about when they'll have time to study for the exam alongside their job. That's why we created this CISA online course – it is 100% self-paced, so you can study around YOUR schedule.

This affordable, online CISA training course is brought to you by Master of Project Academy. Our courses have a 99.6% first-time pass rate and more than 300,000 past students.

More

Certified Information Systems Auditor (CISA®) certification is the most important industry-recognized certification for information system and security professionals.

You don't have to block out days or weeks to attend a grueling 'bootcamp' or other intense classroom training. Just set aside some time in your home or office to follow along with our online CISA certification course, and you'll be fully prepared for the exam.
Created by experienced information system and security professionals, our CISA Online Training is structured around the certification exam as prescribed by ISACA – including CISA case studies – giving you the practical knowledge and confident mindset to achieve certification.
"Master of Project Academy allows professionals to advance their training at a schedule that fits their busy life. No set dates, no set number of hours. No need to take time off to accommodate a course schedule in a physical classroom. And with 24 hour assistance, professionals have access to help whenever they need it."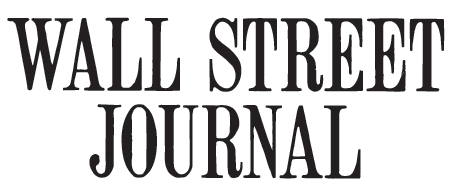 CISA Certification Training is ideal for you if you're looking to advance your Information Systems Auditor career by gaining CISA certification at the first attempt.
70+ Lectures
10+ Hours
Lifetime Access option
30 day money back guarantee!
100% Online & Self-Paced
Course Completion Certificate
Completing this online CISA training will help you to pass the CISA certification exam

Theoretical concepts explained with real-world project examples, giving you a better understanding of those concepts when it comes to your certification exam
24/7 assistance from our expert support team
Test yourself with sample CISA case studies to assess your readiness for the real exam
Unlike in-person 'certification training bootcamps', you can study and prepare at your own pace, to fit your busy schedule
Online moderated CISA peer forum to participate in active discussions
Downloadable high-quality CISA study tools (handouts, cheat sheets, etc.)
Practice questions by domains and rationales
Define the architecture, and design and manage the security of your organization.
Acquire the relevant knowledge and skills required to clear the CISA certification exam.
Develop working knowledge in the domain areas prescribed by the ISACA
Identify legal issues, regulations, compliance standards, and investigation practices relating to information systems
Learn the CISA knowledge assessment
Get the knowledge required to pass the CISA certification exam of ISACA
CISA course is crucial for professionals who are controlling, monitoring, and assessing an organization's information technology and business systems. CISA certification training is most suited for:
Information System (IS) auditors
Compliance Managers
Security Managers
Security Professionals/Consultants
Compliance Professionals
Any professional aspiring to get CISA certification of ISACA
-What is CISA certification?
CISA certification is...
Certified Information Systems Auditor (CISA) is an information security auditor certification granted by Information Systems Audit and Control Association, also known as ISACA.

Evidence of your commitment to an information systems auditor career. It demonstrates your fundamental knowledge of senior information systems management and its associated processes to potential employers.
---
-What are the benefits of CISA certification?
In today's fast evolving times, technological solutions by itself cannot protect an organizations important information assets. So, employers demand qualified information systems staff give their organizations a leading edge by providing the highest standard of information systems security for their customers, employees, stakeholders and organizational information assets.
The CISA Certification is an internationally recognized certification for information security professionals. CISA Certification is offered by the Information Systems Audit and Control Association, also known as ISACA. CISA certification is both an objective measure of excellence and a globally recognized standard of achievement.
More

Benefits of the CISA Certification for Professionals:
Indicates a working knowledge of information systems
Commitment to profession
Provides a career distinction, with enhanced credibility and marketability
Has exclusive benefits as an ISACA member, including valuable resources such as peer networking and idea exchange
Certified Information Systems Auditor (CISA) earn more than their non-certified counterparts, according to the Global Information Systems Workforce Study
Satisfies the government and organization requirements for information security certification mandates
---
-What are the CISA certification requirements?
ISACA expects minimum five years of work experience related to information systems auditing, control or security work experience (as described in the CISA job practice areas).

You must have this work experience in the last 10 years when you applied for the CISA certification or in the last five years when you passed the CISA certification exam. Once you passed the CISA exam, you must apply for CISA certification within 5 years. Otherwise, you have to resit for the CISA exam.

There are substitutions and waivers for CISA work experience to a maximum of 3 years. These are as following:
A maximum of 1 year of information systems experience OR 1 year of non-IS auditing experience can be substituted for 1 year of experience.
60 to 120 completed university semester credit hours (the equivalent of an 2-year or 4-year degree) not limited by the 10-year preceding restriction, can be substituted for 1 or 2 years, respectively, of experience.
A bachelor's or master's degree from a university that enforces the ISACA-sponsored Model Curricula can be substituted for 1 year of experience. This option cannot be used if 3 years of experience substitution and educational waiver have already been claimed.
A master's degree in information security or information technology from an accredited university can be substituted for 1 year of experience.
Another exception is for university instructors. 2 years as a full-time university instructor in a related field (e.g., computer science, accounting, information systems auditing) can be substituted for 1 year of experience.

In any case, a CISA certification candidate can waive at most 2 years of work experience. If you satisfy the CISA work experience requirements and if you passed the CISA exam successfully, you can apply for the CISA certification.
---
-Why do I need CISA Certification?
Small size to Fortune 500 organizations, all employers look qualified information systems personnel to fulfill their vacancies. Information systems management and security is one of the top critical areas that every organization weighs in order to prevent any security breaches.

ISACA assesses the work experience, knowledge and practical experience of an information security professional before granting CISA certification. This makes employers to filter the qualified candidates for their information systems management vacancies. Therefore, CISA certified professionals secure information security positions faster and with a better salary.

Earning CISA certificate will not show only your work and domain experience but also your dedication to information systems management career.
---
-What is the CISA Certification Cost?
If you are asking about CISA exam fee, it is 575 USD for ISACA members and 760 USD for non-members.

There is no refund or transfer option once you pay the CISA exam fee.

You can schedule your CISA exam date after you pay the CISA exam fee. You will forfeit your fees if you do not schedule and take the exam during your 12-month eligibility period.

If you paid the CISA exam fee and scheduled your exam date, you can reschedule it minimum of 48 hours prior to your scheduled testing appointment. If you are within the 48 hours of your scheduled CISA exam date, you must either take the exam or forfeit the CISA exam fee.
---
-How should I apply for CISA Certification?
ISACA describes the 5-step CISA certification process as follows:


1-) Passing the CISA certification exam: ISACA defines the first step of being CISA certified as passing the CISA exam. After that you can start endorsing your CISA work experience and start certification process.


2-) Application for CISA certification: After passing the CISA exam, you must satisfy the five years of CISA work experience related to information systems auditing. You can satisfy some part of this experience if you instructed lectures in a university or if you have cyber security related work experience.


3-) Adherence to the Code of Professional Ethics: ISACA expects you to adhere code of professional ethics during CISA certification process.


4-) Adherence to the Continuing Professional Education Program: Once you get the CISA certification, you must renew it in every three years. There are three fundamental CPE requirements for CISA renewal. These are:

a. Earn minimum 20 CISA CPE credits each year. ISACA expects CISA certified professionals to keep their knowledge up to date with changing dynamics of the market. Therefore, you must earn 20 CPE credits each year to maintain and renew CISA certification.

b. Earn 120 CISA CPE credits in three-year period. While the minimum CPE credits you must earn is 20 CPEs for each year, you must have completed 120 CISA CPE credits by the end of three-year CISA renewal period. This three-year period starts the next January after you get the CISA certification until end of third years December.

c. Pay annual maintenance fee. You must pay annual maintenance fee of ISACA to maintain your ISACA certification. This is $45 for ISACA members and $85 for non-members. If you do not pay the maintenance fee, you will not be able to log into ISACA CPE submission system to complete your CISA CPE reporting.

You can read more about this process in our CISA certification renewal post.


5-) Compliance with the Information Systems Auditing Standards: Individuals holding the CISA designation agree to adhere to the Information Systems Auditing Standards as adopted by ISACA.
---
-How should I study for CISA Training Program?
After helping thousands of professionals to get ready for the certification exams, we have prepared a 7-step CISA study plan:


1. First finish each of the CISA domains by following the course lectures and study materials in each section.


2. After completing each domain, take your notes and create a domain summary for your own review. This will help you to recap what you learned in the regarding CISA training section.


3. Solve the review questions in the course material. Practicing with as many CISA case studies as possible is the key to pass CISA exam in your first attempt.


4. Answer all the questions related to the domain you completed. If you make too many mistakes during your practices, consider reviewing the domain from the beginning
Do the evaluation tests for the domain you completed, if you score more than 80%, it means you covered this domain very well and ready to proceed to the next domain. If your score is below 80%, we recommend that you review the domain one more time.


5. Take notes during you follow the CISA course lectures. These notes will help you to review your CISA study and keep your knowledge refreshed until you take the CISA exam.


6. Once you complete the eight domains, practice with the CISA exams.


7. After completing the course and taking the sample CISA exams, if you can score over 80% of the questions, you can confidently book your exam date.


---
-What is the passing score for CISA exam?
There is not any prerequisite for sitting in CISA exam. Any professional who has an interest in information systems audit, control and security can sit for the CISA certification exam.

There are 150 multiple choice questions in CISA exam. Exam duration is four hours.

CISA exam assesses the professionals in five domains. These domains and their weight in the exam are as below:
Domain 1—The Process of Auditing Information Systems (21%)
Domain 2—Governance and Management of IT (16%)
Domain 3—Information Systems Acquisition, Development and Implementation (18%)
Domain 4—Information Systems Operations, Maintenance and Service Management (20%)
Domain 5—Protection of Information Assets (25%)
ISACA uses a 200-800 point scale with 450 as the passing mark for the CISA exam. A scaled score is a conversion of the raw score on an exam to a common scale. It is important to note that the exam score is not based on an arithmetic or percent average.
---
-Can I study for the CISA exam on my own?
Absolutely! You can get ready for CISA exam today if you wanted. You can enroll in an online CISA training and you can follow the 7 steps we outlined in our CISA study plan. After you prepared your CISA study plan and with the help of our online CISA course, you can pass the CISA exam in your first attempt!

Although ISACA does not require CISA aspirants to attend in a CISA training, we strongly recommend you to attend in a comprehensive CISA training. Because, there is a huge CISA exam content and ISACA changes the exam questions frequently. In order to be better prepared and face the most recent real-like CISA exam questions, you must attend in an updated CISA training.
---
-When is the next CISA Exam - CISA Exam Schedule?
There is not a CISA exam schedule or a fixed CISA exam date you must sit for the exam. CISA exam is conducted by PSI Online test centers. You can schedule your CISA exam from the nearest PSI Online test center. You can book your CISA exam after completing your CISA study and when you are ready to take the CISA exam.

It is important to verify there is a test site available before you register and pay for your exam. Search by location and date to ensure you can take your CISA exam as planned. Testing center experiences vary, so pick the right experience for you. You can pay for your CISA exam fee at the same time you register, or you can pay later. Please note that payment is required before you can schedule your CISA exam.
---
-Want to learn more about CISA certification?
Enroll in our Free CISA training course.
Curriculum
Introduction
Available in days
days after you enroll
Start

Student Portal (1:51)

Start

CISA Certification (2:44)

Start

CISA Exam (3:36)

Start

CISA Course Outline (2:41)

Start

Audit Overview (11:31)

Start

IS Auditor (8:11)
View More
What Successful CISA® Students Are Saying





"I gave 5 stars based on the content of the concepts about the CISA exam. I understand the instructor had some spelling or typos in some of the materials, but the idea is well understood."
"Mr. Atef is a great instructor, he explains concepts well and points out important sections of the CISA certification domains. I recommend this CISA certification course to anyone who will take the CISA exam."
"This CISA certification training videos and various documents in the course material are quite educative. I got ready for the CISA exam confidenly with this CISA course."
"The CISA certification course is good and I have learned a lot. The instructor is very dedicated. There are a lot of helpful materials to support us. Sometimes the instructor needed to adjust the presentations during the video recording."
"The instructor covers the concepts you need to know for the CISA exam. His teaching is geared towards helping you to be able to pass the CISA exam and he does also provide references to other sources of information to help you preform an actual audit. I highly recommend this CISA certification training."
300,000+ professionals enrolled from 100+ organizations including these reputable organizations

Master of Project Academy is an Accredited Business by Better Business Bureau®

What does this mean? This means all figures, claims, and reviews of Master of Project Academy are audited and backed up. BBB® reviews the pass rate, student reviews, and all claims of our website, and make sure that they are genuine, authentic and made by real students enrolled in our courses.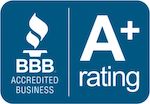 You can see several authentic and genuine reviews on our BBB, Google, and TrustPilot Pages.

CISA Certification Training is brought to you by Master of Project Academy.
So far we've helped over 300,000 professionals from 180 countries prepare for and pass their certification exams.

Will you be our next success story?
Everything you need to train for CISA certification
Ready to get serious about your CISA certification? Your new career in information security management depends on it.
Enroll today and give yourself the best chance at passing at the first attempt…

-100% online training, learn at your own pace from wherever you want
-Ideal for people without previous information security management experience or qualifications
-Includes 10 hours of video training, real-life case studies & more
-Past students have a 99.6% first time pass rate at CISA certification after completing our training
In-person, virtual, and hybrid group training formats are available for this program.
For group and corporate training solutions, please
Monthly
$37
per month
Benefits of a monthly subscription:
The faster you complete the course, the less you pay
Get continuous access to the course - auto-billing means no manual payment hassles.
Cancel anytime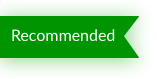 Annual
$170
1-year duration
Benefits of an annual subscription:
Learn at your own pace - take your time to complete the training and fully prepare for the certification exam
Revisit key lectures and highlights to give yourself the best chance of passing
Lifetime
$337
lifetime access
Benefits of lifetime course access:
Pay once, get forever access to course materials and all future updates at no additional cost
Revisit key lectures and highlights to give yourself the best chance of passing

30 Day Money Back Guarantee - Our Overall Full Refund Rate is < 1%
Master of Project Academy Featured In The Media





"Master of Project Academy offers the best solution, with flexible online courses at a fraction of the cost of other certification training courses. Courses can be taken from anywhere, anytime, with just an Internet connection."
"Master of Project Academy courses cover everything you need in a direct, accessible manner. All the reviews of Master of Project Academy are overwhelmingly positive. Students call out their favorite teachers and rave about how easy passing the exam is following Master of Project Academy's instruction."
"Master of Project Academy delivers 100% online, self-paced and 30-day money back guaranteed on certification courses. High quality premium certification courses are offered at low prices in comparison to other certification institutions."
"Master of Project Academy has a surprising pass rate of 99.6 percent; more than 300,000 of its students have passed the certification. But if that figure still doesn't inspire total confidence in you, rest easy knowing that the program offers all of its students a money-back guarantee."
"Courses are offered to students and professionals worldwide who seek to expand their knowledge base or need help preparing for a variety of professional certification exams. Courses are self-paced and conducted entirely online, with access to 24 hour support."
Frequently Asked Questions
When does the course start and finish?
Master of Project Academy courses are designed to be flexible and affordable, so you can learn how you choose.

You can begin the course from the moment you enroll. Get instant access to all the lectures, videos and materials and train for certification at your own pace.

There's no deadline to complete the course – you can watch and re­‐watch as many times as you like, giving yourself the best chance at passing your certification exam at the first attempt.
What if I am unhappy with the course?
All our courses come with a full 30-­day guarantee for your protection. Our overall refund rate is less than 1% from 300,000+ students who have used our course to train for CISA certification.
But if for any reason you decide to cancel, just email
[email protected]
within 30 days of enrollment, and we'll refund your payment in full.
How long can I access the course for?
For however long you need it. You can choose from monthly access, one‐year access or lifetime access below. If you select monthly access you will be auto-­billed on the same day each month, and can access the full course at any time until you cancel.

If you want to take longer to study the course, you can select annual or lifetime access to give yourself more time to watch and re-­‐ watch the lectures. Lifetime access is exactly that – you will never lose access and will receive free course content updates forever.
Who teaches the course?
Master of Project Academy instructors has several years of experience in their fields and each has major industry experience including but not limited to IT, banking, telecommunications, consultancy, non-profit organizations, military, energy, and more.
Read more about
Master of Project Academy Instructors.