Microsoft Project® Training - 9 Hours Online MS Project Course
Learn Microsoft Project 2021 with this easy-to-follow course from Master of Project Academy
Your 100% online, self-paced Microsoft Project® Training includes:
-9+ hours of Microsoft Project® Training designed by industry experts
–Learn at your own pace whenever and wherever you want, even if you work full-time
-Learn how to use the newest addition to the Project family of applications, MS Project 2021 from the ground
-In this introduction to Project 2021, we will run through the core functionality of Project and have you up and running in no time
Watch Beth's Microsoft® Project Training Experience
"Master of Project Academy allows professionals to advance their training at a schedule that fits their busy life. No set dates, no set number of hours. No need to take time off to accommodate a course schedule in a physical classroom. And with 24 hour assistance, professionals have access to help whenever they need it."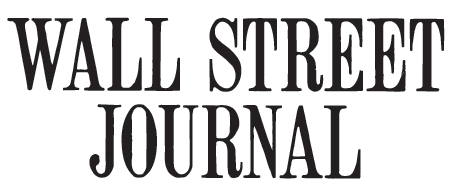 Microsoft Project Training is ideal for you if you're a project management professional looking to learn MS Project to create winning project plans.
69+ Lectures
9+ Hours
Lifetime Access option
30 day money back guarantee!
100% Online & Self-Paced
Course Completion Certificate
Enroll in a Microsoft Project Appreciated Training
Learn how to explore the Project interface with confidence and quickly find commands
Learn what you should have before starting to create your project plan in MS Project
See how you can create tasks, assign resources, take baselines, do reporting and more in MS Project
How to work with costs, deadlines and overcome scheduling issues
Save thousands of dollars in your projects by fixing utilization problems
Learn how to create a project plan through a real-world project example
Project security, saving and protecting Project files
Get prompt answers & support from the instructor within 24 hours!
Test yourself with quizzes at the end of the sections
Earn 9 PDUs if you are a PMP already
Get downloadable handouts and materials during the course
Good Project Planning is the foundation of the project success. Microsoft Project is the project planning tool used by several Fortune 500 corporate companies as well as independent project management professionals. Learning how to use Microsoft Project and creating winning project plans in MS Project will advance your Project Management career.

This training is most suited for:
Project managers
Associate/Asst. Manager - Projects
Team leads/Managers
Project Executives/Engineers
Any professional using Microsoft Project®
Any professional aspiring to be a Project Manager
What is Microsoft Project®?
Microsoft Project is a project management software which can be used as a desktop application or online. Microsoft Project was first released in 1984. Before that, it was used to streamline and monitor tasks in Microsoft internally. Project had a huge boost from Microsoft's branding, especially with the explosive success of Windows 3.0 and Windows 95 and beyond.
Microsoft Project is the most popular project management software used around the world. Microsoft Project is the leader in the project management software market and far ahead from the Project's closes competitor Oracle's Primavera. Most of the Fortune 500 corporate companies use Microsoft Project to manage their projects.
If you want to advance your project management career, Microsoft Project will be a crucial must-to-have skill. Learning how to create a project plan step-by-step through a real-life project example will help you to get your desired project management job.
What is in this Microsoft Project Training Program?
Microsoft Project course program includes 13 different sections.After completing all these sections you will be able to...
More

Explain the differences between Project plans and Project versions
Explore the Project interface with confidence and quickly find commands
Setup Project calendars and define exceptions
Understand the difference between automatically vs. manually scheduled tasks
Set task deadlines and constraints, assign resources to tasks, work with the timeline view
Set a baseline to measure progress, identify and fix issues, Track and manage task and project progress
...and so much more!
Do I need Microsoft Project Program?
Our Microsoft Project Course is 100% online and self-paced. Lectures do not require you to have a MS Project on your PC. However, we recommend you to practice what you learned during the MS Project Training. Therefore, we advise you to obtain a MS Project license and try to apply what you learn throughout the MS Project course.
Curriculum
Section 1: Introduction
Available in days
days after you enroll
Start

Project Plans Explained (4:11)

Start

What's New in Project 2021? (3:50)

Start

Exercise 01 (0:51)

Start

Exercise Files

Start

Course Files
View More
What Successful Students Are Saying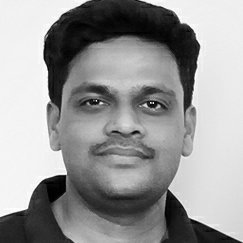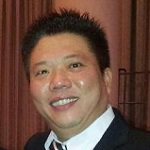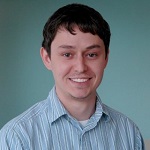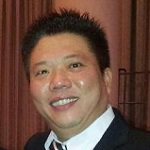 "Best hands on course for learning MS Project. This Microsoft Project Training is suitable for all the people looking to understand the MS Project in more practical way. Instructor is very knowledgeable and by talking this course I believe we are up for more complex scenarios in MS project . Really appreciate all the effort Master of Project Academy put in bringing this course."
"Save Thousands of Dollars in Projects. There are several courses about Microsoft Project. Distinction of this Microsoft Project course is it teaches how to save money in projects without changing milestone or project completion deadlines"
"Great Real Life Examples. Creation of a project plan is described step by step!. Very good and inclusive training. I recommend for everybody who wants to learn how to fix utilization problems in MS Project"
"Save Thousands of Dollars in Projects. There are several courses about Microsoft Project. Distinction of this course is it teaches how to save money in projects without changing milestone or project completion deadlines"
300,000+ professionals enrolled from 100+ organizations including these reputable organizations

Master of Project Academy is an Accredited Business by Better Business Bureau®

What does this mean? This means all figures, claims, and reviews of Master of Project Academy are audited and backed up. BBB® reviews the pass rate, student reviews, and all claims of our website, and make sure that they are genuine, authentic and made by real students enrolled in our courses.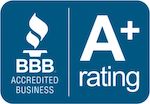 You can see several authentic and genuine reviews on our BBB, Google, and TrustPilot Pages.

Microsoft Project Training is brought to you by Master of Project Academy.
So far we've helped over 300,000 professionals from 180 countries prepare for and pass their Project Management certification exams.

Will you be our next success story?
Everything you need to train for Microsoft Project®
Ready to get serious about learning MS Project? Your new career in project management depends on it.
Enroll today and give yourself the best chance to create the best project plans…
100% online training, learn at your own pace from wherever you want
In-person, virtual, and hybrid group training formats are available for this program.
For group and corporate training solutions, please
Monthly
$57
per month
Benefits of a monthly subscription:
The faster you complete the course, the less you pay
Get continuous access to the course - auto-billing means no manual payment hassles.
Cancel anytime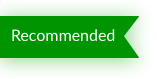 Annual
$177
1-year duration
Benefits of an annual subscription:
Learn at your own pace - take your time to complete the training and fully prepare for the certification exam
Revisit key lectures and highlights to give yourself the best chance of passing
Lifetime
$277
lifetime access
Benefits of lifetime course access:
Pay once, get forever access to course materials and all future updates at no additional cost
Revisit key lectures and highlights to give yourself the best chance of passing

30 Day Money Back Guarantee - Our Overall Full Refund Rate is < 1%
Master of Project Academy Featured In The Media





"Master of Project Academy offers the best solution, with flexible online courses at a fraction of the cost of other certification training courses. Courses can be taken from anywhere, anytime, with just an Internet connection."
"Master of Project Academy courses cover everything you need in a direct, accessible manner. All the reviews of Master of Project Academy are overwhelmingly positive. Students call out their favorite teachers and rave about how easy passing the exam is following Master of Project Academy's instruction."
"Master of Project Academy delivers 100% online, self-paced and 30-day money back guaranteed on certification courses. High quality premium certification courses are offered at low prices in comparison to other certification institutions."
"Master of Project Academy has a surprising pass rate of 99.6 percent; more than 300,000 of its students have passed the certification. But if that figure still doesn't inspire total confidence in you, rest easy knowing that the program offers all of its students a money-back guarantee."
"Courses are offered to students and professionals worldwide who seek to expand their knowledge base or need help preparing for a variety of professional certification exams. Courses are self-paced and conducted entirely online, with access to 24 hour support."
Frequently Asked Questions
When does the course start and finish?
Master of Project Academy courses are designed to be flexible and affordable, so you can learn how you choose.

You can begin the course from the moment you enroll. Get instant access to all the lectures, videos and materials and train for certification at your own pace.

There's no deadline to complete the course – you can watch and re­‐watch as many times as you like, giving yourself the best chance at passing your certification exam at the first attempt.
What if I am unhappy with the course?
All our courses come with a full 30-­day guarantee for your protection. Our overall refund rate is less than 1% from 300,000+ students who have used our course to train for Microsoft Project.
But if for any reason you decide to cancel, just email
[email protected]
within 30 days of enrollment, and we'll refund your payment in full.
How long can I access the course for?
For however long you need it. You can choose from monthly access, one‐year access or lifetime access below. If you select monthly access you will be auto-­billed on the same day each month, and can access the full course at any time until you cancel.

If you want to take longer to study the course, you can select annual or lifetime access to give yourself more time to watch and re-­‐ watch the lectures. Lifetime access is exactly that – you will never lose access and will receive free course content updates forever.
Who teaches the course?
Master of Project Academy instructors have many years of experience in their fields and each has major industry experience including but not limited to IT, banking, telecommunications, consultancy, non-profit organizations, military, energy, and more.
Read more about
Master of Project Academy Instructors.