Agile Scrum Certification Training
10+ Hours Agile Scrum Certification Training, 50+ Lectures, 150+ Practice Questions, 1 Mock-up Exam, Scrum cheat sheets and more
Course Description
Agile Scrum Certification Training course imparts knowledge on the Agile and Scrum values, helps you build the requisite skills and gain expertise in the domain. The course provides immense clarity on vital concepts of scrum and agile to help you clear the certification exam in your first attempt. The course aims to make you an expert in the Scrum ways, enhancing your capability to deliver shippable products by the end of each Sprint. With the practical application of the agile methodologies you would be able to maximize business value, while mitigating potential risks.
"Master of Project Academy allows professionals to advance their training at a schedule that fits their busy life. No set dates, no set number of hours. No need to take time off to accommodate a course schedule in a physical classroom. And with 24 hour assistance, professionals have access to help whenever they need it."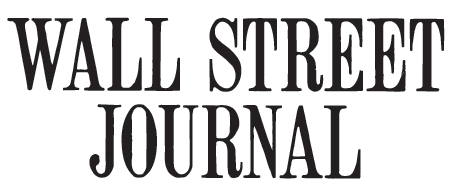 50+ Lectures
10+ Hours
Lifetime Access option
30 day money back guarantee!
100% Online & Self-Paced
Course Completion Certificate
Learn the Agile Methodologies and Agile Project Management
Learn Scrum Framework
Learn practical implications of Scrum over a sample project
Get ready for Scrum Certification exams (PMI-ACP, CSM, PSM, CSPO, PSPO, CSD, PSD)
Learn Scrum Team, Scrum Events, Scrum Artifacts
Learn Extreme Programming (XP), Lean and Kanban Agile Methodologies briefly.
Learn the differences of Agile & Scrum Certifications provided by different organizations
Qualify for the 21 Contact Hours Agile Training requirement of PMI for the PMI-ACP certification.
Earn 15 SEUs under Category E: Independent Learning of Scrum Alliance
Earn 12 PDUs if you are a PMP already.
The Agile Scrum certification training is best suited for:
Team Leaders
Project Managers
Members of Scrum teams such as developers, Scrum Masters, and Product Owners
Managers of Scrum teams
Teams transitioning to Scrum
Professionals intending to pursue the Scrum Master certification
Change of technology is at the pace of it was never before. Market conditions, harsh competition and time-to-market are biggest concerns of today's organizations, especially for technology companies. In order to adapt this fast changing environment, most of the organizations adapt Agile Project Management methodologies. This ensures the organizations to produce valuable outputs faster. Scrum Framework is the most popular Agile Methodology.
Because of this shift in project management methodology, organizations seek for Agile Practitioners, Scrum Masters, Agile and Scrum Professionals to manage their software development projects. Take this opportunity to learn Agile Project Management and Scrum Framework, earn a new skill, get an Agile Scrum Certification and take a step ahead in your career.
More

---
By taking this course, you will be very well prepared for following Agile Scrum Certification Exams:
Certified Scrum Master (CSM)
Certified Scrum Developer (CSD)
Certified Scrum Product Owner (CSPO)
Professional Scrum Master-I (PSM I)
Professional Scrum Master-II (PSM II)
Professional Scrum Developer-I (PSD I)
Professional Scrum Product Owner-I (PSPO I)
Professional Scrum Product Owner-II (PSPO II)
PMI - Agile Certified Practitioner
---
-What are the most popular agile scrum certification programs?
The most popular agile scrum certification programs are provided by PMI, Scrum Alliance and Scrum.org. Learn more about agile certification programs.
---
-What is Scrum?
Scrum is an agile framework. Actually, scrum is the most popular agile framework. Learn more about scrum with our Scrum in 5 Minutes article.
---
-Want to learn more about Agile Scrum certification?
Enroll in our free agile scrum certification training overview course.
---
Disclaimer: PMI and PMI-ACP are registered trademarks of Project Management Institute. CSM, CSD, CSPO are registered trademarks of Scrum Alliance. PSM, PSPO, PSD are registered trademarks of Scrum.org.
Curriculum
Introduction
Available in days
days after you enroll
View More
What Our Students Say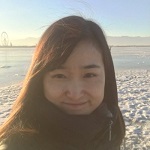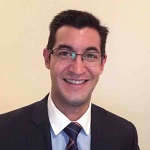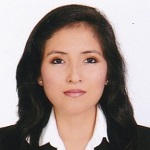 "Very Nice and Smart, This online scrum certification training was concise and easy to follow. Starts from the basic bricks of methodology, framework and adds up agile methodology concepts in detail. Scrum Framework is very well described over a sample project"
"Highly Recommended scrum certification training. Step-by-step approach.Beginner-friendly. I am impressed with the enthusiasm of the Instructor"
"Fantastic I enjoyed the scrum certification training. I would definitely recommend this course for anyone desiring to learn Agile & Scrum or certification aspirants."
"Agile methodologies and scrum framework is desribed very good. Lectures are engaging and easy to follow."
"I was novice in Agile & Scrum. This Agile Scrum Training took me from the beginning and helped me to learn agile project management and what scrum stands for step-by-step. I would recommend if you want to attend a scrum training"
Get Started Now!
For corporate training solutions please email us
Monthly
$52
per month
Why should I opt for monthly subscription?
The quicker you complete, the less you pay.
You will have access to the course unless you cancel your monthly subscription.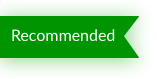 Annual
$237
1-year duration
Why should I opt for an Annual subscription?
1 year is fair-enough to complete the training and get ready for the exam.
You will have access to the course for 1-year duration.
Lifetime
$457
lifetime access
Why should I opt for lifetime access?
You pay once, access to all course material forever and get all future updates at no additional cost.
Once you purchase the course, you will have lifetime access.

30 Day Money Back Guarantee - Our Overall Full Refund Rate is < 1%
Frequently Asked Questions
When does the course start and finish?
The course starts now and never ends! It is a completely self-paced online course - you decide when you start and when you finish.
How long do I have access to the course?
How does Lifetime Access sound? Once you purchased a course in Master of Project Academy, you will have access to course forever!
What if I am unhappy with the course?
We would never want you to be unhappy! If you are unsatisfied with your purchase, contact us in the first 30 days and we will give you a full refund.
Meet Your Instructor

Your instructor for the training is the Founder & CEO of Master of Project Academy, Resit Gulec.
Resit regularly lectures undergraduate and MBA students in project management and has over 10 years of IT project management experience, including 4 years with Nokia (formerly Alcatel-­Lucent) and 2 years with Ericsson.
Resit has worked on multiple major projects with budgets ranging from $200K to $35M, across countries including the US, UK, Belgium, Greece, Portugal, Egypt, Azerbaijan & Turkey.
Resit has an MBA degree from London School of Business & Finance and working experience in various management areas:
-Project Management
-Software Project Management
-Product Management
-People Management
-Account Management
-IT Service Management