Microsoft Excel® Training (Foundation & Advanced) Bundle
Our Online Microsoft Excel® Training Bundle helps you to learn MS Excel from the ground and helps you become a Pro – even if you're working full­‐time
Your 100% Microsoft Excel® Training Bundle includes:
-17+ hours of Microsoft Excel® Foundation and Advanced Training designed by industry experts
–Learn at your own pace whenever and wherever you want, even if you work full-time
-Includes Microsoft Excel Foundation Training and Microsoft Excel Advanced Training
-Start from the ground and learn how to use MS Excel like a Pro!

See Pricing
Learn Microsoft Excel and find work as a professional in virtually any industry, in any location...
Microsoft Excel is the primary software tool used by 95% of the corporate companies.

Some professionals wanting to learn MS Excel worry about when they'll have time to study for the exam alongside their job. That's why we created this Microsoft Excel Online Course Bundle – it is 100% self-paced and online, so you can study around YOUR schedule.

This affordable, online Microsoft Excel Training Bundle course is brought to you by Master of Project Academy. Our courses have a 99.6% first-time pass rate and more than 200,000 past students.
"Master of Project Academy allows professionals to advance their training at a schedule that fits their busy life. No set dates, no set number of hours. No need to take time off to accommodate a course schedule in a physical classroom. And with 24 hour assistance, professionals have access to help whenever they need it."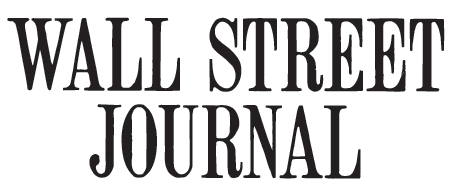 Microsoft Excel Training Bundle is ideal for you if you're looking to advance your career by gaining Microsoft Excel skills.
Zero to Hero
17+ Hours
100+ Lectures
30 day money back guarantee!
100% Online & Self-Paced
Course Completion Certificate
Completing this online Microsoft Excel training bundle will help you to use Excel like a Pro

Learn how to use MS Excel step-by-step
Learn how to create workbooks, working with rows, columns and cells in MS Excel step-by-step
Learn entering text, numbers and working with dates
See how you can do formatting in Excel, including formatting cells and numbers in MS Excel
Learn how to create charts and graphs, sorting and filtering
Introduction to PivotTables, Logical and Lookup formulas
Start from scratch and learn the advanced features of Microsoft Excel
Learn how to use detailed formatting tools
See lookup and advanced lookup functions
How to use financial functions including calculating interest and depreciation
Learn how to use statistical functions
See connecting to other workbooks and datasets outside of Excel e.g. MS Access and the web.
How to create awesome visualizations using sparklines and data bars
Mastery of Pivot Tables and Pivot Charts
Scenario Manager, Goal Seek, and Solver
Advanced charts such as Surface, Radar, Bubble and Stock Charts
Get prompt answers & support from the instructor within 24 hours!
Test yourself with quizzes at the end of the sections
Earn 20 PDUs if you are a PMP already
Get downloadable handouts and materials during the course
Microsoft Excel is used by hundreds of millions of people around the world. Students, Accountants, Engineers, Managers, Architects, Doctors and many other professions are using MS Excel as their primary tool for keeping, organizing, analyzing and managing records and data.

This training is most suited for:
Students
Engineers
Project Managers
Finance Professionals
Accountants
Anyone using Microsoft Excel®
Anyone who wants to learn how to use MS Excel®
Microsoft Excel Bundle Training includes two courses:
You can see the details of each training from the course pages.