Scrum Master Certification Training - Self-Paced Online Course
Our Online Scrum Master training helps you fully prepare for the Professional Scrum Master - PSM certification exam – even if you're working full­‐time
Your 100% Online Scrum Master Certification Training includes:
-12+ hours of Certification Training designed by industry experts
–Learn at your own pace whenever and wherever you want, even if you work full-time
-150+ PSM exam practice questions help you prepare for the PSM certification exam
-Sample PSM certification exam – so you're exam-ready ahead of the big day
-PSM Cheat Sheets and more

See Pricing
Gain Professional Scrum Master (PSM) Certification and find work as an Agile & Scrum professional in virtually any industry, in any location...
If you're a professional with experience of participating, leading, and directing projects, this online Scrum Master Certification course will help you to learn Agile Project Management foundations and Scrum Framework and boost your chances of passing PSM certification exam first-time – even if you're currently working full-time.

Some professionals wanting to take Professional Scrum Master certification worry about when they'll have time to study for the exam alongside their job. That's why we created this Scrum Master Certification online course – it is 100% self-paced, so you can study around YOUR schedule.

This affordable, online Scrum Master training course is brought to you by Master of Project Academy. Our courses have a 99.6% first-time pass rate and more than 200,000 past students.

More

Agile project management methods are applied by many small to Fortune 500 size organizations. Demand for Agile professionals increases year-by-year and Agile certifications play a vital role when getting an agile project management job.

You don't have to block out days or weeks to attend a grueling 'bootcamp' or other intense PSM classroom training. Just set aside some time in your home or office to follow along with our online Professional Scrum Master certification course, and you'll be fully prepared for the PSM certification exam.

Created by experienced Agile professionals, our Scrum Master Certification Online Training is structured around the PSM certification exam as prescribed by Scrum.org – including over 150 practice questions – giving you the practical knowledge and confident mindset to achieve certification.
"Master of Project Academy allows professionals to advance their training at a schedule that fits their busy life. No set dates, no set number of hours. No need to take time off to accommodate a course schedule in a physical classroom. And with 24-hour assistance, professionals have access to help whenever they need it."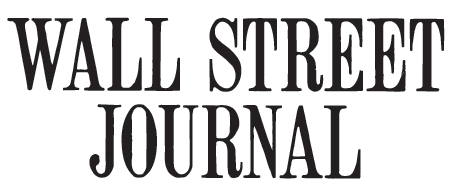 Scrum Master Certification Training is ideal for you if you're looking to advance your Agile career by gaining PSM certification in the first attempt.
50+ Lectures
12+ Hours
Lifetime Access option
30 day money back guarantee!
100% Online & Self-Paced
Course Completion Certificate
Completing this online Scrum Master training will help you to pass the PSM certification exam

Theoretical concepts explained with real-world project examples, giving you a better understanding of those concepts when it comes to your certification exam
24/7 assistance from our expert support team
Test yourself with sample PSM certification exams to assess your readiness for the real exam
Over 150 practice questions to test your skills and prepare for certification
Unlike in-person 'certification training bootcamps', you can study and prepare at your own pace, to fit your busy schedule
Online moderated PSM peer forum to participate in active discussions
Downloadable high-quality PSM study tools (handouts, cheat sheets, etc.)
Acquire the relevant knowledge and skills required to clear the Professional Scrum Master certification exam.
Learn the Agile Methodologies and Agile Project Management Foundations
Learn Scrum Framework
Learn practical implications of Scrum over a sample project
Learn Scrum Team, Scrum Events, Scrum Artifacts
Learn Extreme Programming (XP), Lean, and Kanban Agile Methodologies briefly.
Learn the differences between different Agile & Scrum Certifications provided by different organizations
Earn 15 SEUs under Category E: Independent Learning of Scrum Alliance
Earn 12 PDUs if you are a PMP already.
Harsh competition in the market, shorter product lifecycles, and desire for producing quality for less push organizations to adapt agile project management practices. Therefore, agile professionals are demanded by organizations year over year.

PSM certification is essential for agile project management roles including:
Team Leaders
Project Managers
Software Developers
Software Architects/Analysts
Business Analysts
Members of Scrum teams such as developers, Scrum Masters, and Product Owners
Managers of Scrum teams
Teams transitioning to Scrum
Professionals intending to pursue the Professional Scrum Master certification
-What is PSM - Professional Scrum Master Certification?
Professional Scrum Master - PSM Certification is...
Professional Scrum Master, abbreviated as PSM, is the scrum master certification awarded by Scrum.org. People who have passed PSM I, achieving certification, demonstrate a fundamental level of Scrum mastery.

PSM I certificate holders prove that they understand Scrum as described in the Scrum Guide and how to apply Scrum in Scrum Teams. PSM I holders have a consistent terminology and approach to Scrum.

In the waterfall project management, requirements are gathered, scope documents are generated, approval of the customer is acquired, the project team starts to work on the project and after months of progress, the customer could see the outcomes of the project.

However, harsh competition in the market and especially shorter product lifecycles make waterfall project management methodologies impossible to adapt. Because, when an organization is developing a product or a new feature for an existing product, its rival might come out with a new product and the organization must adapt itself with these changing requirements rapidly which is not easy in waterfall project management methodologies.

In Agile Project Management, the product is evolved with small increments and new features added step-by-step throughout the project. This enables the customer to see the developing product and make alterations in the requirements earlier when needed.
Emerging practices of Agile Project Management made Scrum certifications, such as PSM certification, valuable in the agile job market. Since the 2000s, every organization is trying to change its practices to become an "Agile" organization. This makes agile certifications, as well as PSM certification, vital in various industries.
More

---
-What is Scrum?
There are several agile project methodologies and frameworks such as Lean, Kanban, Extreme Programming, and more. Scrum is one of the agile frameworks and actually, scrum is the most popular agile framework used by most of the agile project management applying organizations.

Learn more about scrum with our Scrum in 5 Minutes article.
---
-What are the benefits of PSM certification?
Change of technology is at the pace of it was never before. Market conditions, harsh competition, and time-to-market are the biggest concerns of today's organizations, especially for technology companies. To adapt to this fast-changing environment, most of the organizations adopt Agile Project Management methodologies. This ensures the organizations to produce valuable outputs faster. Scrum Framework is the most popular Agile Methodology.

Because of this shift in project management methodology, Organizations seek for Agile Practitioners, Scrum Masters, Agile and Scrum Professionals to manage their software development projects. Take this opportunity to learn Agile Project Management and Scrum Framework, earn a new skill, get PSM Certification, and take a step ahead in your career.

By taking this course, you will be very well prepared for the Professional Scrum Master certification exam.
---
-What are the PSM certification levels?
Scrum.org offers the following three main tracks:
Professional Scrum Master-I (PSM-I): Intermediate level PSM certification.
Professional Scrum Master-II (PSM-II):: Advanced level PSM certification
Professional Scrum Master-III (PSM-III): Expert level PSM certification
Recommended path to earn these certifications in order. First, PSM-I, then, PSM-II and then PSM-III. There is no course requirement or experience requirement for PSM certifications. As long as you pass the PSM certification exam, you earn the PSM certification.

Learn more about agile certification programs.
---
-What are the PSM certification requirements?
Scrum.org does not require either work or education requirement to obtain PSM certification. There are recommended courses to attend, like this PSM online training, to get ready for the PSM certification exam. Once you are ready to take the PSM exam, you can pay the PSM exam fee, sit for the PSM exam, and once you pass the exam, you earn the PSM certification.

The following are the number of questions and passing scores for each level of PSM certification.
Professional Scrum Master-I (PSM-I): 80 questions, 60 minutes - Passing Score: 85%
Professional Scrum Master-II (PSM-II):: 30 questions, 90 minutes - Passing Score: 85%
Professional Scrum Master-III (PSM-III): 33 questions, 120 minutes - Passing Score: 85%
---
-Why do I need PSM - Professional Scrum Master Certification
Agile project management is about producing products while fighting against time. This requires several techniques, concepts, and methods that need to be applied.

Organizations seek PSM certification holders when they will employ their agile vacancies. Because an Agile certification will prove the agile experience and knowledge level of the candidate.

Earning the PSM certificate will not show only your work and domain experience but also your dedication to the agile project management career.
---
-What is PSM Certification Cost?
PSM certification exam fee is $150 for PSM-I, $250 for PSM-II, and $500 for PSM-III certification. Note that, this is only the exam fee. To sit for the PSM exam, you must get ready as well. PSM certification training cost is not included above.

The recommended way is enrolling in PSM online training. This does not provide cost advantage only. You will have the flexibility to attend in PSM online courses based on your schedule, availability and you will be able to revisit the lectures as you wish.
---
-How should I choose my PSM Certification Training?
You have only three options to get PSM training.
1- Self-Paced PSM Online Training
2- Virtual PSM Training – PSM Online Class Training
3- In-Person PSM Classroom Training
Yes, Master of Project Academy provides all of these options.

We feel online PSM training programs are more convenient for the majority of PSM candidates. Students can follow the online PSM course lectures on their own time and can fit the PSM online training into their schedule. If a student doesn't fully understand a topic, they have full access to all online PSM training materials and can learn at their own pace.

Our PSM online training is also available as a resource and we're readily available to answer students' questions promptly. Additionally, PSM online course programs are around 3 times more affordable than regular PSM classroom courses.

Be careful when choosing your PSM online training provider. Some PSM courses are pretty basic so be sure to do your research and ensure that the online PSM course program you will choose is up to standard and cover the PSM exam content fully.
---
-Can I study for the PSM certification exam on my own?
Absolutely! You can get ready for the PSM certification exam today if you wanted. You can enroll in PSM online training. After you prepared your PSM certification study plan and with the help of our PSM online course, you can pass any PSM certification exam in your first attempt!

Although Scrum.org does not require PSM certification aspirants to attend a PSM training, we strongly recommend you to attend in a comprehensive PSM training. Because there is a huge PSM exam content and the agile project management trends change frequently. To be better prepared and face the most recent real-like PSM certification exam questions, you must attend an updated PSM certification training.
---
-How should I study for the PSM certification exam?
After helping more than 125,000 worldwide professionals, we prepared a 7-step PSM study plan. If you follow these steps, you will double your chances of passing the PSM exam with flying colors, on your first attempt.

1-) Determine the Target Date You Will Take PSM Exam. This will help you prioritize and arrange the lesson plan to ensure you're ready come exam day.

2-) Develop a Study Schedule After You Set Your PSM Exam Date, plan which sections you will complete and when. Be sure to allow time for days off, holidays, etc.

3-) Take Diligent Notes While You Study. The PSM certification process is a journey. You keep coming back to these notes - they'll be essential in retaining information throughout the study process.

4-) Practice, practice, practice: There are so many online PSM practice questions available to you via online, peer study groups, and training provider resources - like Master of Project Academy.

5-) Spend Time Reviewing Your Incorrect Answers. If you find a particular section difficult, make sure you revisit the PSM material and retake the quizzes when necessary.

6-) Go through your PSM study notes frequently. The PSM certification journey can take weeks - so every week, take an hour to go through the section notes you've already taken. This will help you retain the PSM exam material better.

7-Take the exam and earn your PSM certification! If you followed steps 1-6, you should be ready to ace the PSM exam! Be sure to get enough sleep before PSM exam day, and be confident. You got this!
---
-What is the passing score for PSM certification exam?
PSM certification exam passing score is 85%. This passing score is the same for all three levels of PSM certification, I, II, and III. However, the number of questions, types of questions, format, and duration of the exam is different.

PSM-I certification exam is 60 minutes. There are 80 multiple choice, multiple answer and true/false questions in the exam.

PSM-II certification exam is 90 minutes. There are 30 multiple choice, multiple answer and true/false questions in the exam. On some questions, partial credit can be provided.

PSM-III certification exam is 120 minutes. There are 33 multiple choice questions and an essay in the exam.
---
-How can I sit for the PSM certification exam?
PSM certification exam is online and you can take it from Scrum.org website. First, you pay the PSM exam fee. When you purchase an exam, it is set up in Scrum.org system and emailed to you within one business day. Then, you can start your PSM exam assessment once your setup is ready and emailed by Scrum.org.
---
-Can I take the PSM exam online?
Yes! Scrum.org organizes PSM exams online. You can buy an assessment and sit for the PSM exam online at Scrum.org website.
---
-When is the next PSM exam date?
There is not a PSM exam schedule or a fixed PSM exam date you must sit for the exam. PSM exam is conducted by Scrum.org. Once you purchased the PSM assessment, you can schedule your PSM exam. You can sit for your PSM exam after completing your PSM study and when you are ready to take the PSM exam.
---
-What is the validity of the PSM certification?
For now, PSM certification does not expire once you earned it. Scrum.org does not require continuing education units or renewal of the PSM certification as well. So, you can sit for the PSM exam, and earn this reputable certification to highlight your resume.
---
-Want to learn more about PSM certification?
Enroll in our free PSM training overview course.
---
Disclaimer: PMI and PMI-ACP are registered trademarks of Project Management Institute. CSM, CSD, CSPO are registered trademarks of Scrum Alliance. PSM, PSPO, PSD are registered trademarks of Scrum.org. This training program is not endorsed by or affiliated with Scrum.org.
Curriculum
Introduction
Available in days
days after you enroll
View More
We can send you the full course catalog
What Successful Scrum Master Training Students Are Saying
"So far I've take the Project Management Course and the PSM Certification Training Course. Next, on to Lean Six Sigma! Great support and superb, like right now, customer service!! Special notice of Emily!! Thank you Master of Project Academy."
"Professional Scrum Master training focuses not only on getting the PSM certification. I learned several agile project management methodologies in the course and how each of them can be applied in different projects. Practice questions helped me to assess what I learned very good!"
"Master of Project Academy PSM online training helped me to understand the foundations of Agile and Scrum Framework. After working in waterfall PM models for years, I enhanced my Agile skills and passed the PSM certification exam with the help of this Professional Scrum Master Training."
"Scrum Framework is the most popular Agile framework for sure, however, the course focuses on other emerging techniques such as Lean, Kanban, XP as well. Great PSM Online Training so far."
"PSM certification online training starts from the ground and teaches what is Agile, what is Scrum, what is Scrum Master, and all other components of an agile project. Very thorough and enriched with real-case project examples."
200,000+ professionals enrolled from 100+ organizations including these reputable organizations

Master of Project Academy is an Accredited Business by Better Business Bureau®

What does this mean? This means all figures, claims, and reviews of Master of Project Academy are audited and backed up. BBB® reviews the pass rate, student reviews, and all claims of our website, and make sure that they are genuine, authentic and made by real students enrolled in our courses.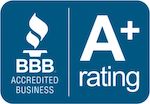 You can see several authentic and genuine reviews on our BBB, Google, and TrustPilot Pages.

Scrum Master Certification Training is brought to you by Master of Project Academy.
So far we've helped over 200,000 professionals from 180 countries prepare for and pass their certification exams.

Will you be our next success story?
Everything you need to train for PSM™ certification
Ready to get serious about your PSM™ certification? Your new career in agile project management depends on it.
Enroll today and give yourself the best chance at passing at the first attempt…

-100% online training, learn at your own pace from wherever you want
-Ideal for people without previous project management experience or qualifications
-Includes 12+ hours of video training, 150+ practice questions, sample PSM certification exam & more
-Past students have a 99.6% first time pass rate at certification exam after completing our training
In-person, virtual, and hybrid group training formats are available for this program.
For group and corporate training solutions, please
Monthly
$52
per month
Benefits of a monthly subscription:
The faster you complete the course, the less you pay
Get continuous access to the course - auto-billing means no manual payment hassles.
Cancel anytime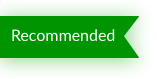 Annual
$237
1-year duration
Benefits of an annual subscription:
Learn at your own pace - take your time to complete the training and fully prepare for the certification exam
Revisit key lectures and highlights to give yourself the best chance of passing
Lifetime
$457
lifetime access
Benefits of lifetime course access:
Pay once, get forever access to course materials and all future updates at no additional cost
Revisit key lectures and highlights to give yourself the best chance of passing

30 Day Money Back Guarantee - Our Overall Full Refund Rate is < 1%
Master of Project Academy Featured In The Media





"Master of Project Academy offers the best solution, with flexible online courses at a fraction of the cost of other certification training courses. Courses can be taken from anywhere, anytime, with just an Internet connection."
"Master of Project Academy courses cover everything you need in a direct, accessible manner. All the reviews of Master of Project Academy are overwhelmingly positive. Students call out their favorite teachers and rave about how easy passing the exam is following Master of Project Academy's instruction."
"Master of Project Academy delivers 100% online, self-paced and 30-day money back guaranteed on certification courses. High quality premium certification courses are offered at low prices in comparison to other certification institutions."
"Master of Project Academy has a surprising pass rate of 99.6 percent; more than 125,000 of its students have passed the certification. But if that figure still doesn't inspire total confidence in you, rest easy knowing that the program offers all of its students a money-back guarantee."
"Courses are offered to students and professionals worldwide who seek to expand their knowledge base or need help preparing for a variety of professional certification exams. Courses are self-paced and conducted entirely online, with access to 24 hour support."
Frequently Asked Questions
When does the course start and finish?
Master of Project Academy courses are designed to be flexible and affordable, so you can learn how you choose.

You can begin the course from the moment you enroll. Get instant access to all the lectures, videos and materials and train for certification at your own pace.

There's no deadline to complete the course – you can watch and re­‐watch as many times as you like, giving yourself the best chance at passing your certification exam at the first attempt.
What if I am unhappy with the course?
All our courses come with a full 30-­day guarantee for your protection. Our overall refund rate is less than 1% from 200,000+ students who have used our course to train for PSM certification.
But if for any reason you decide to cancel, just email
[email protected]
within 30 days of enrollment, and we'll refund your payment in full.
How long can I access the course for?
For however long you need it. You can choose from monthly access, one‐year access or lifetime access below. If you select monthly access you will be auto-­billed on the same day each month, and can access the full course at any time until you cancel.

If you want to take longer to study the course, you can select annual or lifetime access to give yourself more time to watch and re-­‐ watch the lectures. Lifetime access is exactly that – you will never lose access and will receive free course content updates forever.
Who teaches the course?
Master of Project Academy instructors has several years of experience in their fields and each has major industry experience including but not limited to IT, banking, telecommunications, consultancy, non-profit organizations, military, energy, and more.
Read more about
Master of Project Academy Instructors.